The main event at a wedding isn't friends and family coming together to celebrate your eternal love. It's the open bar. Complete with signature couple's cocktails and gratis spirits, the bar, if done right, will keep your guests talking about your wedding for years to come. But you know what they won't be talking about? The cheesy sign you found on Pinterest directing people to the bar with an eye-roll-worthy, boozy pun. This cutesy trend has gotten out of control, and it's time to rein it in. Here are the most nauseatingly corny wedding bar puns to avoid. All you need is a sign reading "Bar." That will do the trick just fine.
Recommended Video
Thrillist's Best (and the Rest): What You Actually Need to Know About Natural Wine
People don't need a fun pun to want alcohol.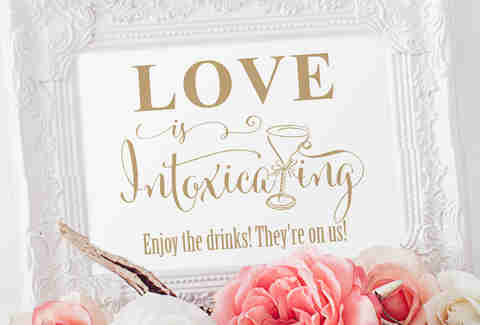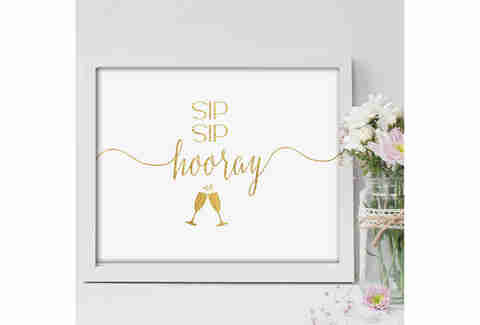 Keep this one off the party favor shot glasses too.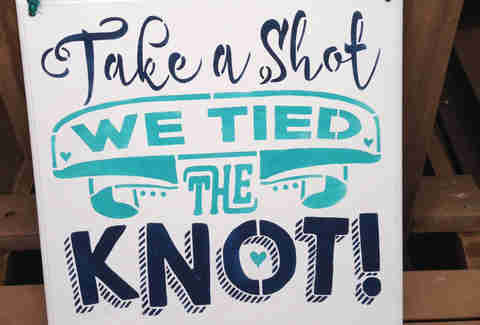 Beer loving lovers aren't off the hook either.
There's no need to bring Beyoncé into this.