8 Underrated German Liqueurs You Should Try This Oktoberfest
Prost! Oktoberfest is finally here with its wonderful wursts and salty soft pretzels. While frothy steins of beer typically fuel the annual folk festival, we think Germany's underrated liqueurs also deserve a place on the menu.
Germany boasts a wide range of Kräuterliköre, or herbal liqueurs, that extend far beyond the ubiquitous Jägermeister. In fact, some of the world's best digestifs are German liqueurs. So, this Oktoberfest, forgo the kegs and dive into the wide world of German liqueurs instead. Here, a few of our favorites.
Bärenjäger, which translates to "bear hunter," is a honey-flavored, vodka-based liqueur. Rumored to have originated as a boozy bear lure used by 18th century hunters and fur trappers, it is now sipped straight, mixed into cocktails and even used in foods like barbecue sauces and cupcakes.
How to Drink it: Mixed in cocktails as a honey substitute, like in a Hot Toddy.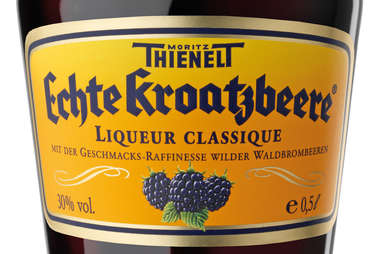 A sweet, decadent blackberry liqueur, Echte Kroatzbeere's slogan is "Rot wie die Liebe" (Red, like love), which is reflected in its ruby red color. The fruity, tart liqueur is extremely versatile, though it's usually enjoyed straight with dessert or added to a glass of Champagne.
How to Drink it: Chilled, with an ice cream-based dessert or fruit cake.
The liqueur responsible for putting German liqueurs on the map, Jägermeister, which translates to "Hunting Master," is a dark, bittersweet sipper. Though it first gained fame in America as a college bar party shot, it can (and should) be appreciated as a very effective digestif.
How to Drink it: Sip it neat, or if you want to harken back to college glory days, enjoy a good old fashioned Jäger Bomb.
A combination of over 90 fruits, berries, herbs and spices, this dark, reddish liqueur was once a local Düsseldorf specialty, but it has since gone global. A thicker, sweeter Jäger alternative, it's a must-have bottle for bitter enthusiasts.
How to Drink it: Neat.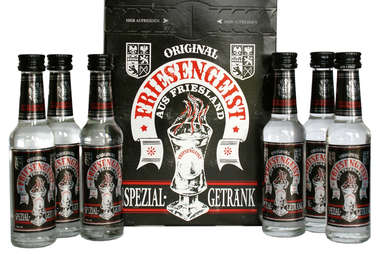 Enjoying a digestif of Friesengeist is not as simple as you might think. It requires a warm glass. There's an official toast: "In honor of the Friesians, fill up with Friesengeist!" And, as the label on the bottle suggests, it is best when lit on fire.
How to Drink it: In a warmed glass after a hefty meal.
Perhaps Jäger's biggest competition, Kuemmerling is a widely produced bitter herbal liqueur flavored with botanicals like mint, cinnamon bark and wormwood.
How to Drink it: Sipped straight or hanging off the side of your beer as a Boilermaker.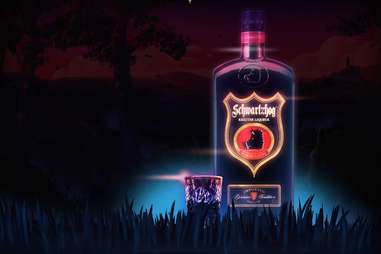 Schwartzhog was created in the 1700s by the Hardenberg family, who still own and operate the company today. The name, which translates to "black pig," was inspired by the family crest, a black boar. The story goes that, one night, a neighboring clan attacked the Hardenberg castle in the dead of night. All would have been lost but for a black boar, who squealed an alarm, allowing the Hardenbergs to fend off their attackers. The family honored the pig by not only claiming its image as their crest, but also naming a bittersweet liqueur after it.
How to Drink it: Try it in a Mule or bombed into a beer.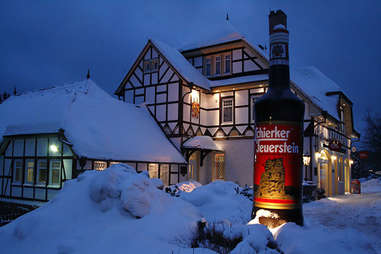 Originally developed by Willy Drube, a pharmacist in Schierke, Schierker Feuerstein was named for its reddish hue, which reminded Drube of Feuersteinklippe, a red granite rock formation near the village. Bitter but bright, it's marketed as an ideal after-dinner sipper.
How to Drink it: Ice cold in an ice cold glass.