Stocking Stuffers for Your Hangover Prone Friend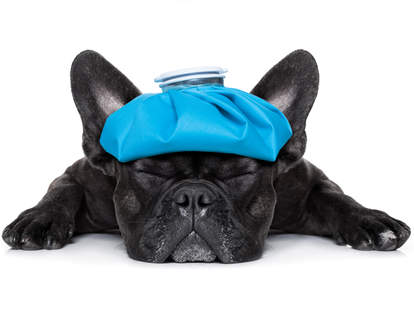 Shutterstock/ Javier Brosch
Hangovers: We've all had them at one time or another. But some of us get them worse than others. And if you have a friend who is more than a little prone to having bad mornings after good nights, then we've got just the things they need. Help them feel a bit better with one or more of these gifts designed to mitigate their unwanted hangovers. And if you are that friend, feel free to stock up on these for yourself.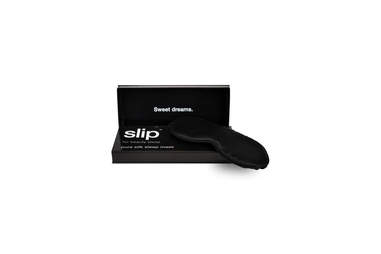 Facebook.com/slipbeautysleep
Nevermind all those pills, vitamin shots and roving IV drips. The best cure for a hangover is to sleep through as much of it as possible. A good sleep mask, like this smooth, soft silk one from Slip will keep your friend shrouded in welcome darkness and hopefully, blissfully passed out.
Instagram/Sudden Coffee
If your hungover buddy does manage to stagger out of bed, they could probably use a cup of coffee, but obviously they don't feel up to brewing it and they certainly won't make it to Starbucks. It's time for instant coffee. The problem is, most instant coffee…leaves something to be desired. But Sudden Coffee is the closest thing you'll find to a cup of third wave pour-over in crystal form. Just dissolve in hot water and drink.
Courtesy of Amazon
Right about now, the inside of your friend's mouth probably feels a bit like a compost bin made of sandpaper. A bottle of mouthwash is not a sexy gift, but sometimes it's better to be practical than fun.
The reason for this should be pretty self-explanatory. No one should be caught out in public hungover without a backup plan. And this sick panda-adorned bag is probably the cutest version of a barf bag you'll find.
Courtesy of Amazon
Facebook/Clif Bar
If your friend gets the kind of hangovers that keep them from being able to indulge in greasy, solid food right when they wake up, a bit of energy gel can get them through until they're ready for that chicken parm. We've tried most every gel on the market at this point and the best tasting of the bunch are the pouches of Clif Shot.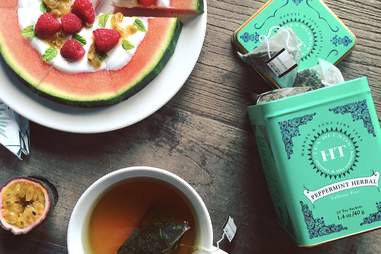 Instagram.com/harneyteas
Peppermint is often touted for its stomach settling powers. It also mixes pretty well with rum or bourbon if your friend wants a little hair of the dog. Speaking of which…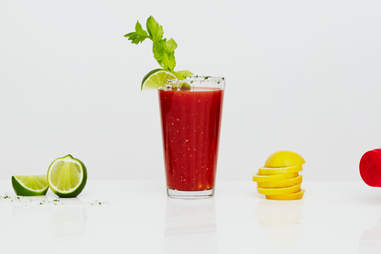 Mark Kelly/Supercall
If there's going to be any morning-after drinking, there is a 90% chance it's going to involve a Bloody Mary. Help your friend make his bloodies as good as they can possibly be and show them how much you care by whipping up a jar of our homemade Bloody Mary mix, spiced up with Tabasco and horseradish.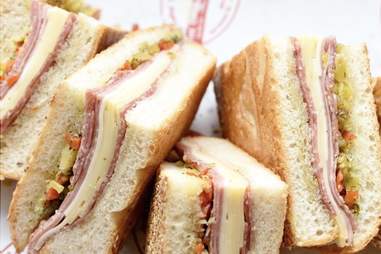 instagram.com/goldbely
Ah, hangover food. Perhaps the most important salve to any hangover sufferer. Nothing soaks up too much tequila like something greasy. And you can get the best hangover busting sandwiches sent right to your friend's door with the monthly sandwich subscription from Goldbely. The subscription includes monster items like the Muffuletta from Central Grocery in New Orleans, cheesesteaks from Jim's Steaks in Philadelphia and the French fry stuffed sandwich from Primanti Bros. in Pittsburgh.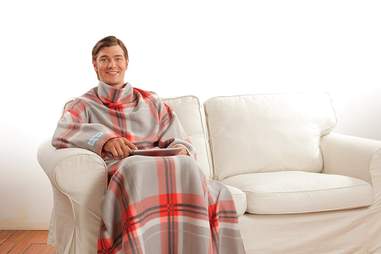 Courtesy of Amazon
If your friend does have to get out of bed on the day of a hangover, there's no reason they can't still be cozy. The wearable blanket made famous by late night commercials will soothe achy, hungover bodies. And don't let anyone tell you it's not proper work attire.