The 9 Best Board Games About Booze
Any board game can be easily turned into a drinking game with a little creative thinking—but some are a step ahead, focusing the goals and rewards of the game itself on booze. From drinking in rummy taverns to growing grains for distillation, these seven board games are all about drinking. Needless to say, they're best played with a cocktail in hand.
A pirate's life isn't all about searching for buried treasure and avoiding the naval law—there's plenty of rum to drink too. This aptly named board game gives as much attention to the comparatively mundane aspects of pirating—like finding a good bunk on the pirate ship and acquiring peg legs and eye patches—as it does to the action of finding treasure maps and chests of gold. Each of these actions earn honor points toward eventual victory and there's ample opportunity to stop off in a tavern to drink a tiki mug full of Grog with your fellow pirates along the way.
The Prohibition-era, bootlegging-themed Booze Barons plays like a boozy whodunit. Each booze peddling participant must play close to the chest to deceive opponents as the three teams vie for underworld supremacy: those peddling beer, those bootlegging wine, and those selling XXX hooch on the sly. After unloading a shipment at the docks, you can make a deal at Speedy Pete's or hideout in the River Caves to avoid blowing your cover. In Booze Barons, it pays to be sneaky with your whiskey.
Whisky may not be the focus of this Scottish contest, but the water of life is key to ultimate victory. Clans battle it out for power by claiming land for pasture, selling goods and—most importantly to any Scotch whisky fan—by growing grains for whisky distillation. Pour yourself a dram, grab yourself a loch, and settle in for some good ol' Scottish rivalry.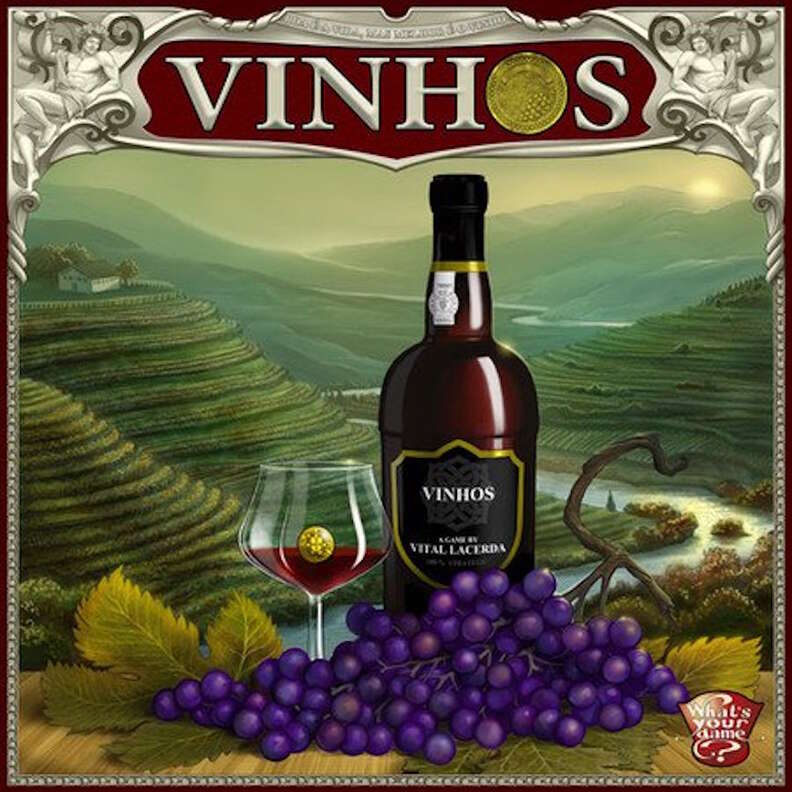 Other wine-focused board games like Toscana and Grand Cru focus on building a powerful winery to achieve economic success, but the games come to an end once a player earns the most profit or pays off all of the initial loans to start their winery. While Vinhos includes similar aspects of marketing and economic dependence, monetary gain isn't the only goal. Selecting and sending choice bottles to wine contests and working to meet export requirements of other nations (the game is set in Portugal) add to the overall acclaim of a player's winery. The emphasis on craft and industry prestige make Vinhos the game for true lovers of wine—not just economically minded gamers.
Don't worry, the game of Pass Out has nothing to do with losing consciousness and everything to do with reciting dizzying tongue twisters while simultaneously drinking. Players obtain "pink elephant" cards for each successful recitation, and the first to reach 10 wins. But keep in mind: The longer the game goes, the harder it is for anyone to win.
While you could easily turn Settlers of Catan into a rudimentary drinking game, this version of the game is an easy upgrade to the official drinker's version. Produced in partnership with Glen Grant Whisky, Das Wasser des Lebens (which means "water of life") re-themes the entire game around scotch production. Players collect the distilling essentials—wood, stones, barley, peat, and clear spring water—to build distilleries and roads. Oh, and the game comes with a free bottle of whisky, should you want to make it a true drinking game.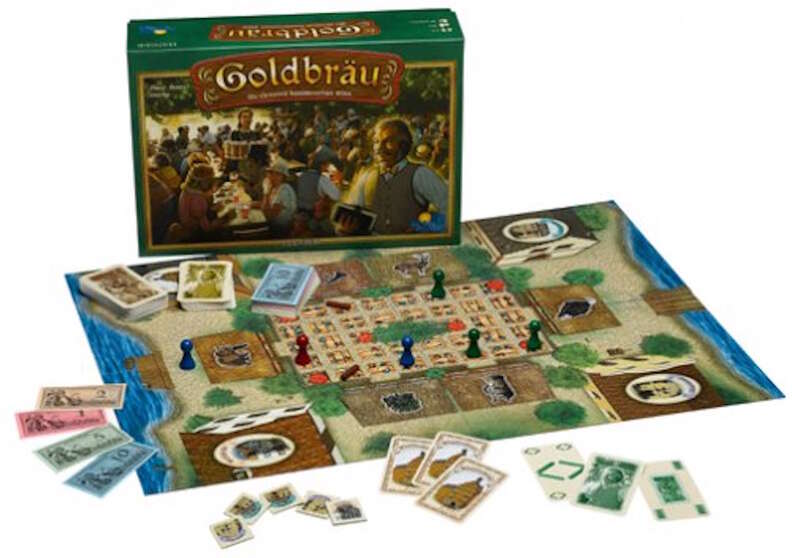 This German board game, set at a summer beer festival, pits players against each other as they invest in local breweries and beer gardens to build the most capital in just a few short weeks (in game time). Though it's a bit convoluted, it's perfect for beer nerds who are already in the habit of spending too much capital on limited release IPAs and barrel-aged stouts.
As fans of Trivial Pursuit know, board games don't have to be mere idle pastimes—some games, like Winerd, also teach you useful information as you play. As you move along the board, you'll land on spaces that prompt you to draw a trivia card about wine or require you to blind taste test the vino provided by your fellow players. If you're already a pro, this is a great way to exercise your wine smarts or pit your wits against an able adversary, but it's also a great way for neophytes to learn more, fast.
This sudsy game isn't just Monopoly with the squares swapped out for breweries. This homage to American brewing not only allows players to buy and trade their favorite brands like property, but also combines aspects of classic drinking games: Cards prompt players to do everything from "stand and sing '99 Bottles of Beer on the Wall'" to "kiss your neighbor." Just be sure everyone has a stein or two before you pass go to make the most of this hoppy game.