Fancy cocktails are an expensive habit. Unless you're making all your libations at home, it's easy to rack up a hefty bill over the course of a night out—especially with drinks creeping toward the $18 mark at high-end places these days. But it doesn't have to be that way. There are plenty of top-notch bars that are slinging both signature and classic cocktails for a price you can actually afford. Here are eight of our favorites from across the country.
Recommended Video
'Last Week Tonight' Writer Josh Gondelman Takes Shots, Talks About Working For John Oliver
Not only is Yours Sincerely one of our favorite bars in Brooklyn, but they also make the best on-tap cocktails we've ever tasted. Most of them cost less than $10—like the $9 Speed of Light, made with Cocchi Rosa, lavender agave, vanilla and lemon. Check out their daily happy hour from 5 to 8 p.m. and try the excellent $5 Margarita.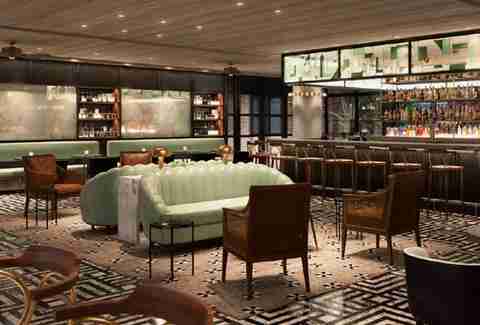 This beautiful Denver watering hole strives to be the "everyman's cocktail bar" and nods to early 20th century soda fountain culture. Sure, they have some drinks on the "Fancy" section of their menu that clock in at $12, but there are plenty of options if you only have a Hamilton on hand. We suggest one of their takes on tiki classics like the PL Mai Tai (rum blend, nectarine, lime, curaçao, pecan orgeat and Angostura).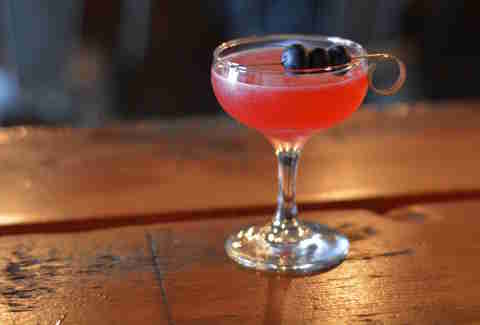 Smallman Galley is essentially a restaurant incubator. Outfitted with four kitchens, it gives up-and-coming chefs a chance to run their own eateries for 12 months with very little risk. The Smallman Galley bar is helmed by Tim Garso, who creates cocktails to complement the restaurant concepts that are usually built around a theme, which is currently inspired by '90s kid classic, The Sandlot. Try the $10 Legends Never Die, made with blended scotch, Hennessy VS Cognac, Ramazzotti and peach.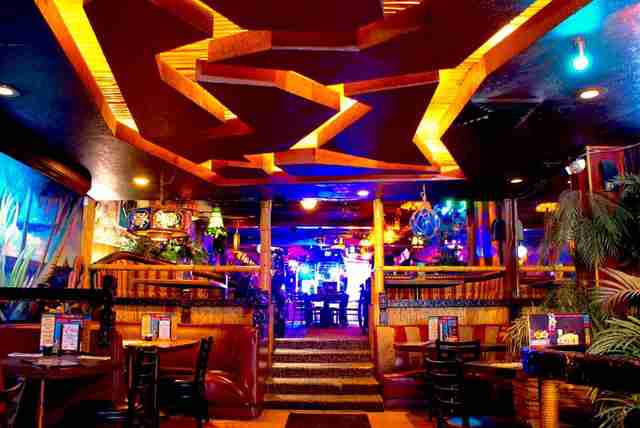 We love an old-school tiki bar, and The Alibi has been doing Portland proud since 1947. You can snag a frozen Piña Colada, Strawberry Daiquiri or Miami Vice for a mere nine bucks, or spring for one of their classic tropical libations for $10. We're partial to the electric Cobra Commander, a mix of their top secret rum blend, falernum, blue curaçao, orange, lime and cinnamon.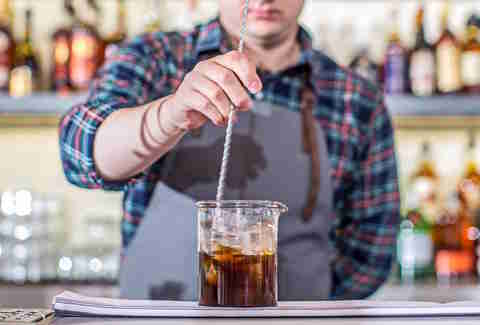 An ode to South African beef jerky, or biltong, this bright bar offers delicious, natural, air-dried meats to go along with their refreshing cocktails. You can get a great drink for $10, like the Shadow Play (rye, Amaro Averna, green Chartreuse, Suze, bitters) or their house Old Fashioned. But the best deals come from Biltong Bar's Liquid Lunch menu, which is served from 11 a.m. to 4 p.m. Monday through Friday, and features $5 favorites like the Aperol Spritz and Vesper.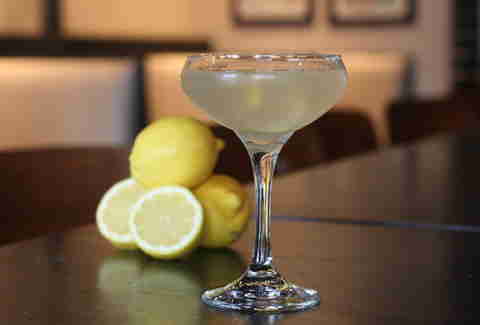 Público, University City, MO
Located just west of downtown St. Louis, Público serves up Latin-inspired fare like crispy pork tamales and pinto beans cooked with lamb drippings in an open hearth. Their affordable drink menu features riffs on classic cocktails with a focus on agave spirits, as well as a nice selection of Spanish and Argentinian wines. We'd spring for the Tonight We Wang Chung, made with a smoky, refreshing mix of mezcal, pamplemousse, lime and Cava.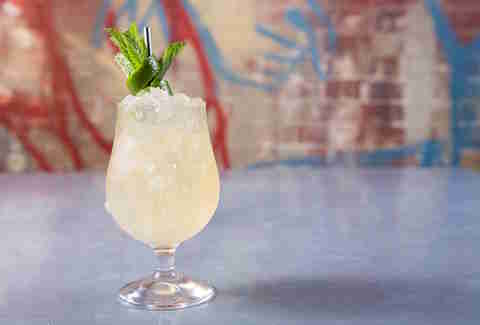 This award-winning gastropub serves delicious bites alongside an awesome cocktail menu, solid craft beer and wine list, and extensive spirits selection that includes more than 75 American whiskies. Many of their cocktails are $10, like the Seventh Virtue, which features blanco tequila, matcha green tea cordial, fresh lime, egg white and togarashi. Stop in for their Tuesday-Friday happy hour when a rotating list of classic cocktails will only set you back $6.
As one of Columbus' oldest watering holes (it's been around since the 1830s), Blind Lady Tavern knows how to do classic cocktails right. They serve their libations alongside Southern-inspired fare, and house specials like the Jury Room (bourbon, oloroso sherry, lemon, vanilla syrup, blackberry puree) only cost $10. But their brunch cocktails are the real deal; you can snag a Bellini or Mimosa for $7, or a boozy horchata for $8.