The 5 Best Looking Whiskey Bottles
Whiskey brands want you to want their bottles. While names and labels can be eye catching, the bottle itself is where brands really start to have fun. Round and stout, narrow and tall or seductively curvaceous, some brands have gone to extra lengths to make bottles that look as good as the whiskey inside tastes. Here are five of the best looking whiskey bottles to buy right now.
Blanton's Original, in its grenade-shaped bottle, is one of our go-to bourbons. Not only is the whiskey delicious, the faceted, stout bottle is extremely appealing. This special edition version of the Kentucky bourbon leaves the label behind in favor of sleek gold lettering on the bottle, and it's topped with a gleaming figurine of a horse and rider. Though the bottle is currently only available in duty free shops, it's worth tracking down on your next trip, both for the beautiful bottle and the higher proof (51.5 percent ABV) whiskey inside.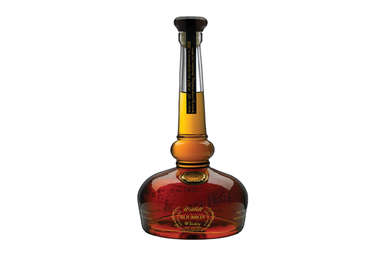 The most affordable bottle on this list, Willett Pot Still Reserve Bourbon clocks in at $60, which is especially reasonable considering its visual appeal. The bottle is crafted to look like the pot still used to make the bourbon.
Even a standard bottle of Hibiki Japanese whisky is a joy to behold, but this limited edition is especially beautiful. Inspired by Japanese nature, the bottle is silk-screened with stylized chrysanthemum blossoms and cranes. The clear glass bottle is also crafted with 24 facets to represent the 24 sekkis (or seasons) in the Japanese lunar calendar.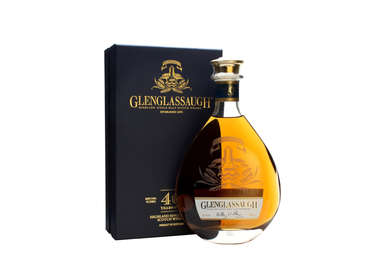 It may not be the showiest bottle, but this 40-year-old whisky's stately, etched decanter is worthy of recognition. The distillery released just 800 bottles of the Highland whisky, which was aged in sherry casks and is described as "sweet, rich, syrupy and complex."
Though its cost is equivalent to a down payment on a house, The Glenlivet's special 70-year-old bottling is sure nice to look at. The crystal bottle is shaped like the teardrop you might cry upon tasting the sherry cask-aged Speyside scotch it holds.