Here's How Many Drinks You Could Buy Instead of an iPhone X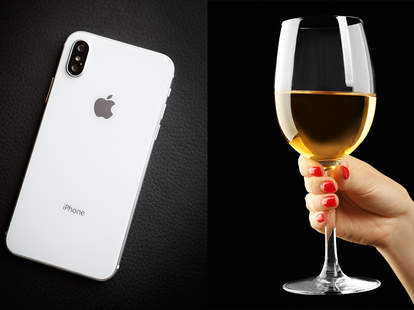 hurricanehank / Africa Studio / Shutterstock
It's shiny. It has a seemingly endless screen. It can take photos that rival your SLR. And it recognizes your face. The iPhone X is very cool—no one is denying that. But is it cooler than 200 beers? Before you ratchet up your monthly phone bill, make sure you know exactly what you're giving up.
We looked into the average cost of a selection of drinks* and did the math to find out exactly how many of those drinks you could order instead of buying an iPhone X. We're not saying you shouldn't purchase one, we're just saying you should budget out for Margaritas on top of your flashy new waterproof toy.
*Note: Average drink costs are based on New York City prices.
1 64GB iPhone X: $999
BravoKiloVideo/Shutterstock
Domestic Canned Beer: $5
1 iPhone X = 199.8 domestic canned beers
That's a whole lot of PBRs and Narragansetts. In fact, that's a beer a day for more than half a year.
Paul Velgos/Shutterstock
Draught Beer: $7
1 iPhone X = 142.7 draught beers
Think of that fresh, frothy ale, pouring right from the tap. Now think of that happening nearly 143 times.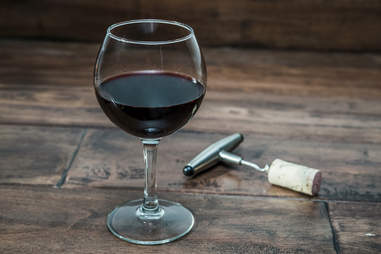 Nikita Lysenko/Shutterstock
Glass of Wine: $11
1 iPhone X = 91.8 glasses of wine
That's about 23 full bottles of
wine
when you add up all those glasses of Pinot Noir and Sauvignon Blanc.
Evgeny Karandaev/Shutterstock
Martini: $15
1 iPhone X = 66.6 Martinis
Can you hear your inner
James Bond
screaming out for a future filled with icy cold cocktail after icy cold cocktail? Shaken, stirred, reversed—you could have all the
Martinis
with that amount of money.
Nikolay Litov/Shutterstock
Shot of Well Tequila: $8
1 iPhone X = 124.9 shots of well tequila
One tequila, two tequila, three tequila...one hundred and twenty four tequila. Lime and salt come free with every
tequila shot
. Can you say that about every iPhone?
Pcholik/Shutterstock
Amanda Voisard/Getty Images
Scorpion Bowl: $35
1 iPhone X = 28.5 Scorpion Bowls
Twenty eight and a half
Scorpion Bowls
may not seem like a lot, but consider the sheer volume of booze that comes in just one bowl. For nearly $1,000, you could get one Scorpion Bowl every other week (and then some) for a year for you and your three closest friends to slurp down.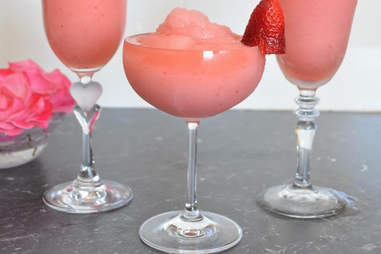 @whatscookingella/Instagram
Glass of Frosé: $14
1 iPhone X = 71.4 glasses of Frosé
You can fill an entire summer with that amount of
slushy pink wine
.
gresei/Shutterstock
Pour of Quality Scotch: $17
1 iPhone X = 58.8 pours of quality scotch
What you'll lack in processing power you'll make up in class if you opt for glass after glass of
good,
good scotch
instead of an upgrade.
Brent Hofacker/Shutterstock
Happy Hour Margarita: $6
1 iPhone X = 166.5 happy hour Margaritas
You know what your
coworkers
don't care about? Your new phone. You know what they love? Discount Margs. The choice is clear.