14 Times Leonardo DiCaprio Enjoyed a Drink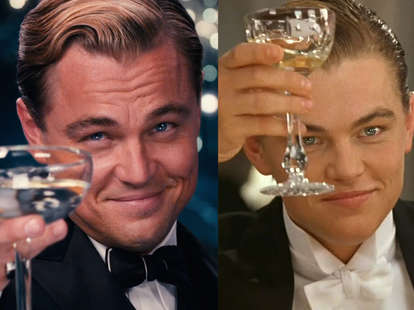 Warner Bros./Paramount Pictures
Leonardo DiCaprio will go down in history as one of Hollywood's finest actors—one who can finally add "Academy Award winner" to his accomplishments. Aside from his roles on the silver screen, we'll always love the actor most for knowing how to appreciate a good drink. DiCaprio is a renowned partier who is frequently found sipping cocktails in far flung, tropical locales with a model at his side. But he'll drink whenever the mood strikes…
Downing Champagne with Jonah Hill at an award show.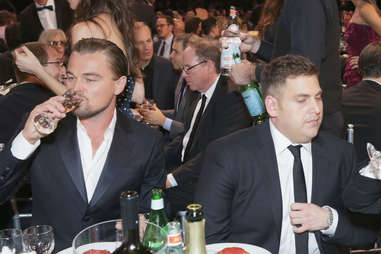 Drinking courtside beer at a basketball game.
And of course, drinking wine with the meme-famous #SaltBae.
We're even more taken by the Japanese ads he did for Jim Beam that feature exploding ice spheres and a mesmerized DiCaprio…
But our absolute favorite moments documenting DiCaprio's drinking exploits happened while he was in character.
Don't let the liquor distract you from how cruel his character is in Django Unchained.
"You had my curiosity, but now you have my attention."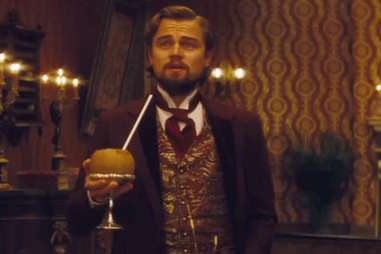 Glad to know they serve wine even in the Inception dream world.
When he's not doing lots of drugs, "The Wolf of Wall Street" knows how to savor a fine wine…
...especially when he's partying on a yacht.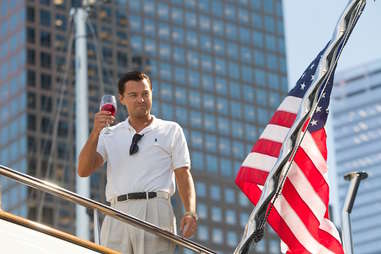 We'll always have this sudsy moment with the other third-class Titanic passengers.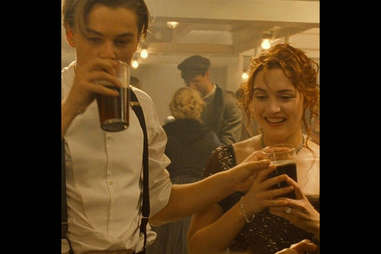 Jack and Rose are alive and drinking scotch together! Just kidding—it's Frank and April from Revolutionary Road.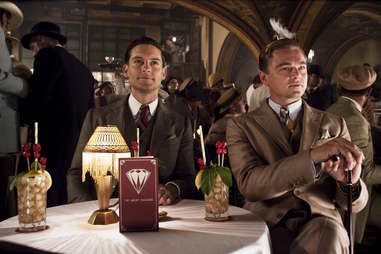 Gatsby raising a glass of bubbly to his fellow revelers…
...but we know he's really raising it to his younger, equally dapper self.