While we love our shiny copper shakers and pretty mint green bar napkins, it doesn't get sleeker than matte black bar accessories. They always turn our heads when we're out cocktailing on the town, so they're sure to impress the guests at your next shindig. From a sturdy citrus juicer to a handsome jigger, these are the best matte black bar tools out there.
If lemon seeds are getting you down, this citrus juicer is just what you need to make a pulp-free cocktail. It's made from durable nylon and stainless steel, and designed with removable parts for easy clean up.
We recently spotted this beauty on a bar and immediately went out and bought it for our home set-up. Its 28-ounce capacity means you can shake a few cocktails at a time, and the handsome finish is sure to turn heads at your next soiree.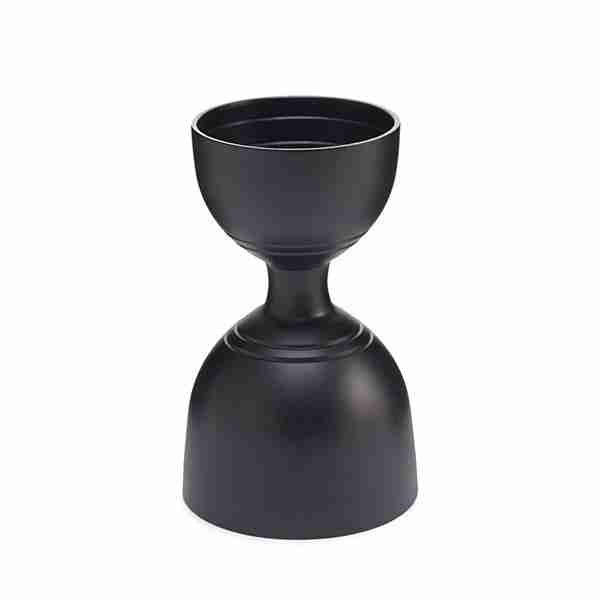 This Cocktail Kingdom original was inspired by jigger designs from the 1930s, so it'll add a touch of class to any bar cart. It's one ounce on one side and two ounces on the other with additional inside markings so you can get the most precise measurements possible.
It's always good to have a bottle opener in your back pocket (literally) to pop bottles of tonic and soda, and this sleek black version is a best bet. For a small fee, you can have it personalized, which makes for a great gift for a cocktail enthusiast (like you).
If you're looking for a more stylish way to sip Hot Toddys and Glögg, this beautiful black mug is the perfect vessel for all your cozy hot-tails. Custom made to order from German stoneware, buying a set of these is totally worth the splurge.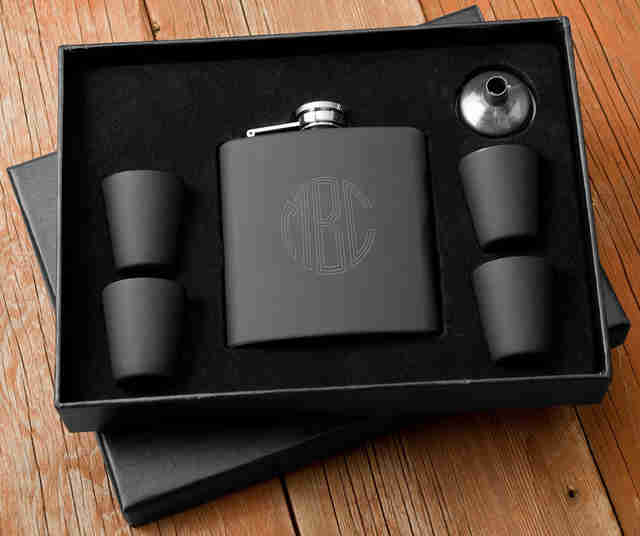 Share your favorite spirit with four buds on the go. This six-piece set includes a flask, four shot glasses and a funnel for easy pouring. Personalization is free, so you can customize it without breaking the bank.
Designed with a double wall construction, this Kraftware ice bucket will keep ice frozen longer than styles with removable liners. The lucite lid is a stylish touch that'll instantly add flair to your bar set up.