10 Beautiful Bar Carts We Need ASAP
Enough with the cluttered countertops and overcrowded cabinets: What every true cocktailian needs is a bar cart—and a handsome one at that. We're not talking about any random shelf with wheels that will get your libation from point A to point B. Because your Dirty Martinis and Old Fashioneds deserve better than that, we scoured the web for the most beautiful bar carts you can buy right now. Take a gander and treat your bottles to some brand new digs.
This sleek bar cart will add an Art Deco touch to any dining room or living space. The glass shelves are designed with a silk-screened geometric pattern for an extra-luxe look at an affordable price.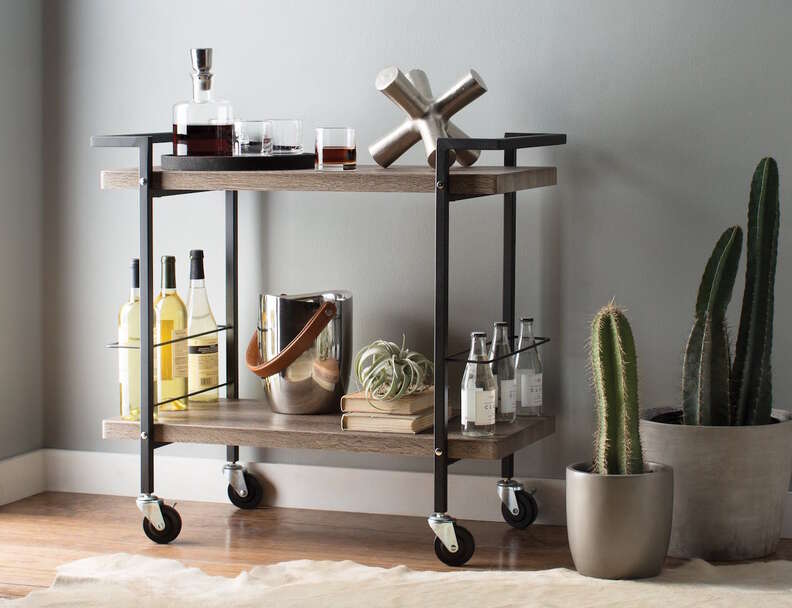 This sturdy design is perfect if you like to entertain both inside and out as the wood finish won't get ruined by a little moisture. The side bars are perfect for keeping bottles secure as you roll it from place to place.
We love a set of rose gold bar tools, so it's only fitting that we find a bar cart to match. This elegant cart sports a glass top shelf and mirrored bottom shelf, which is the perfect setup for flaunting your prettiest bottles.
This iron bar cart has a handsome gold finish, giving the sturdy piece a luxurious look. It's large enough to hold glassware, tools, your favorite bottles—and then some.
We love this versatile bar cart because the wood and brass design means you can dress it up or give it a casual rustic look in an instant. We suggest using it to build a DIY Bloody Mary cart for your next brunch party.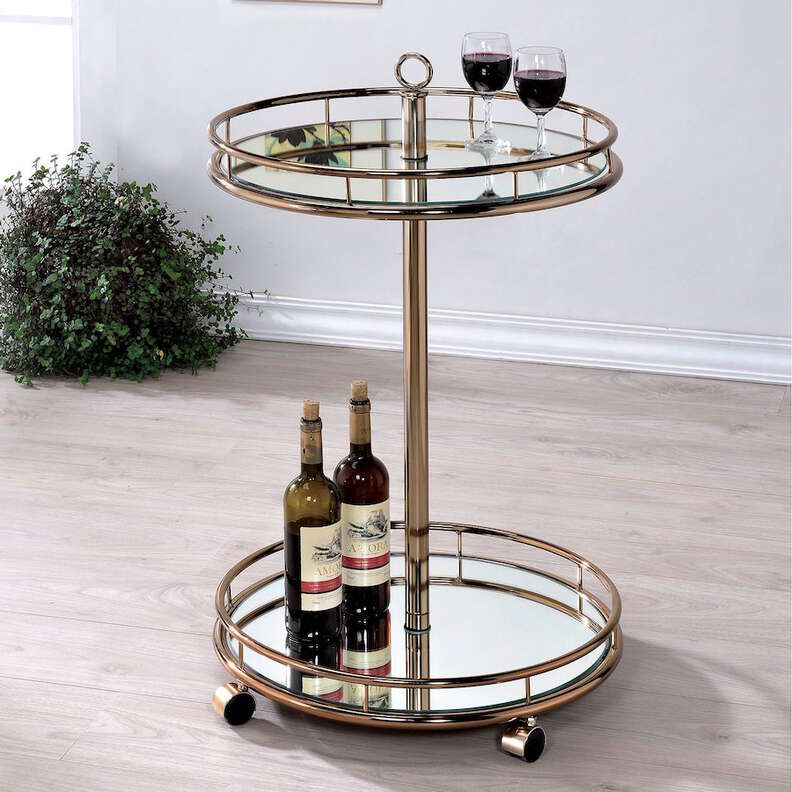 Like a lazy Susan for booze, this round bar cart will hold your favorite spirits and accessories and can be neatly stashed in a corner for safe keeping—not that you'd want to hide it. With its champagne finish and mirrored shelves, it's elegant without being too showy.
This bar cart's bamboo design is begging to hold your most precious bottles as you push it from guest to guest to serve them a dram. It's also perfect for holding your Highball as you relax in an overstuffed armchair on a lazy afternoon.
Gatsby called—cocktail hour is on. This handsome metallic cart features both wooden and smoky glass shelves to give it a unique look that will have everyone ogling with envy at your next gilded soirée.
This classic bar cart is designed with sturdy Indian Rosewood, which is known for it's distinctive grain and color variations. It's large enough to fit an arsenal of cocktail tools, snacks and even a vase of fresh cut flowers.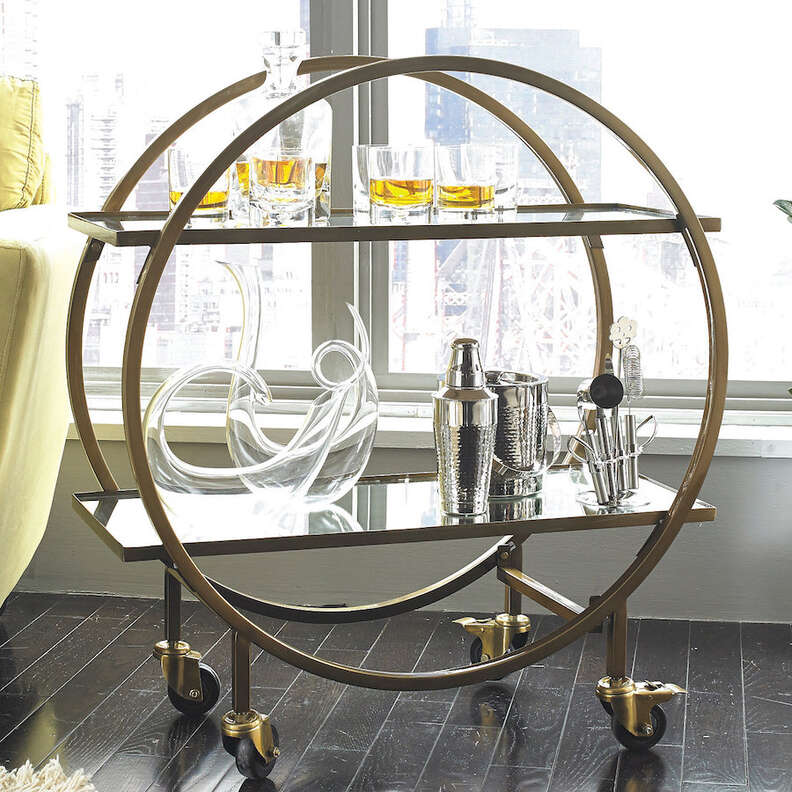 For those of you who feel the need to ball out of control, this stunning mid-century design should have a place in your booze-filled home. It's made to be mobile and comes equipped with locking wheels so it doesn't roll away as you're stirring a Martini.