The Best Gifts for Rosé Lovers
Whether a purist or fan of the nouveau frozen version, every rosé lover knows that a nice, crisp glass of the beloved pink stuff is as delightful to look at as it is to drink. And no true modern day connoisseur would dare take a sip before snapping a Gram-worthy pic of the glass untouched. So for you or the wine-o in your life looking to up their Insta game, here are nine rosé-themed drinking accessories that will have any rosé wine lover sipping in style all season long.
If you're a fan of DIY, this "rosé all day" print is available as an instant digital download. That way, you can pick your size, choose the frame and save money on shipping costs.
This educational book follows rosé on its journey from King Louis XIV's favored drink to modern phenomenon. Expect to find producer profiles, bottle recommendations and tasting notes, as well as beautiful illustrations.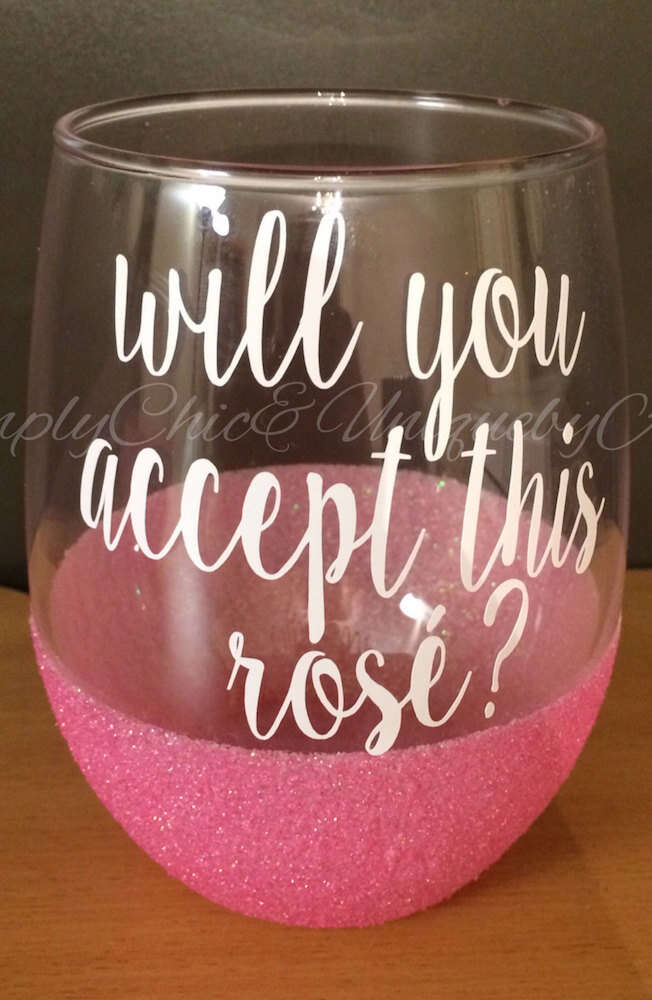 For fans of the Bachelor or Bachelorette series and rosé, this is the ultimate gift. Go for a glass dipped in glitter so your friend feels extra fancy while binge watching his or her favorite guilty pleasure TV show.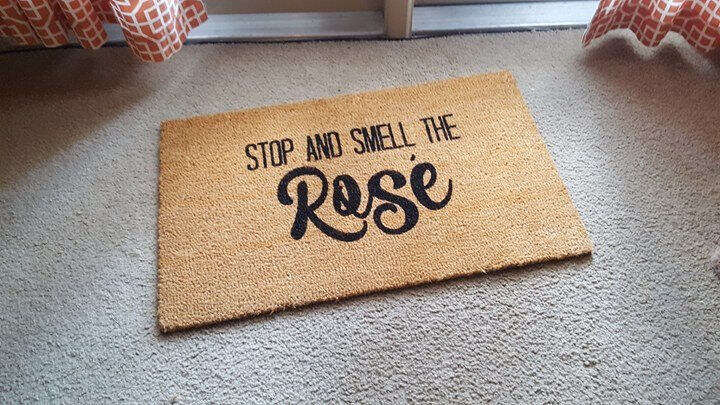 Greet guests with a doormat that lets them know exactly what's in store when they step into your home. The hand-painted straw design looks tidy but can take a heavy stomp as well. And the space for guests to wipe their feet will keep your place clean and smelling like rosé-s.
Rosé, especially when frozen, is the perfect poolside sipper. This towel is ideal for beach bums who want to flaunt their two favorite pastimes in one excellent way.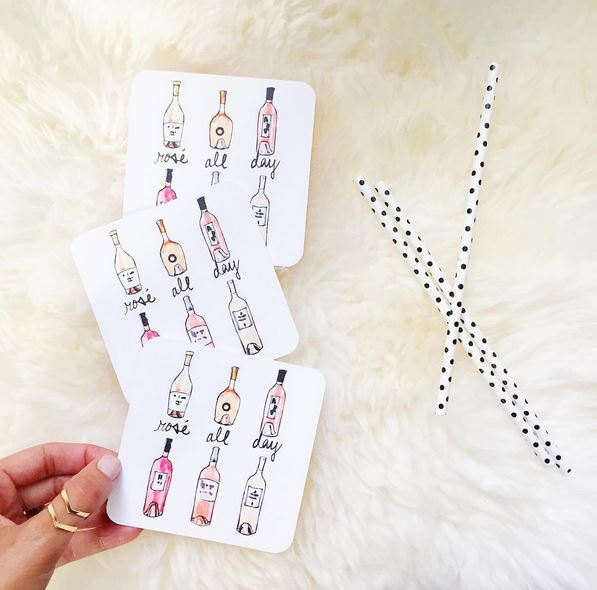 The only thing worse than an empty bottle of rosé is an unsightly table ring. Keep your favorite furniture safe with these adorable paper coasters that can be purchased in sets of 20, 30, 40 and 50.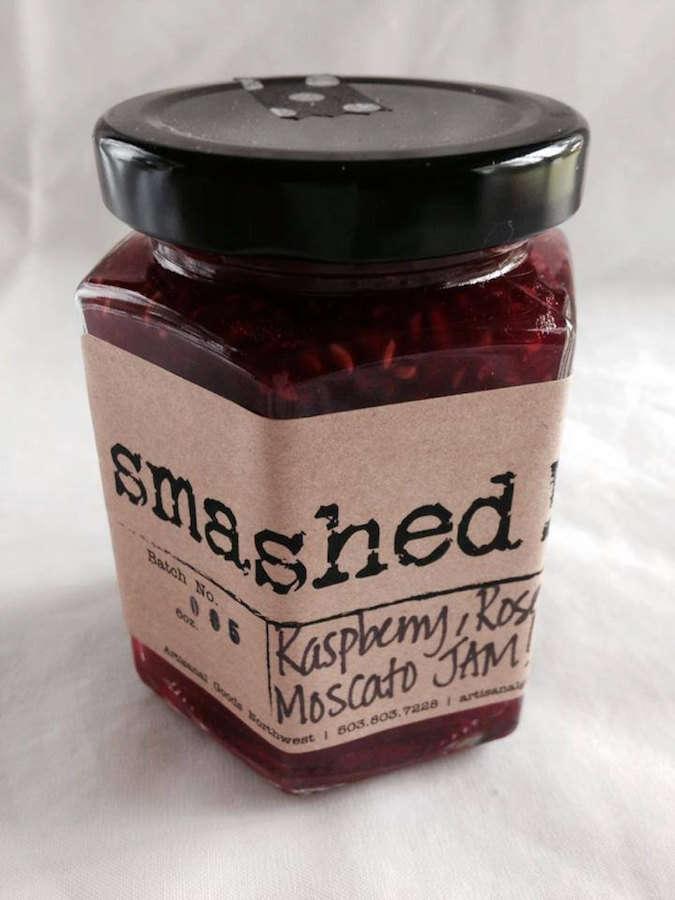 Don't let anyone tell you not to have wine for breakfast! This tangy rosé jam is a perfect match for homemade biscuits, peanut butter toast and anything else that could use a dollop of fruity, sweet perfection.
Nothing says thank you like a nice bottle of rosé and a cute greeting card to match. Buy a stack so you have them at the ready any time you want to send a handwritten note to a wine-loving friend.
These metallic rose gold foil tattoos are a perfect bachelorette party favor or fun accessory to hand out at a summer party. The waterproof design is meant to stay on for a few days, so you can flaunt your love for the pink drink without fail.