Bartender Sam Ross's Ultimate Guide to Drinking in NYC
Matthew Kelly / Supercall
When it comes to getting a drink in New York City, the vast amount of options can be overwhelming, especially if you're visiting or are a newcomer to the five boroughs. So we enlisted superstar cocktailian Sam Ross to help us navigate NYC's bar scene.
"There is such variety, and not just from the cocktail scene, but with dive bars and restaurant bars, too," Ross says. "You could legitimately go to a new bar every day of the week for as long as you could keep it up, and you'd never crossover." Ross knows the scene better than anybody. He's been nominated for and won multiple bartending awards, and he's responsible for creating the beloved modern classic cocktail, the Penicillin. His first bar Attaboy is considered one of the best in the world, and his just-opened Diamond Reef is already becoming a must-visit drinking destination in Brooklyn's Bed Stuy neighborhood. With plans to open a Nashville outpost of Attaboy next month, Ross is bringing a piece of NYC's booming cocktail culture to the ever-growing Southern city.
"The public in New York are the most educated public in the world when it comes to quality, and you can't bullshit them anymore," he says. "You have to deliver in NYC, and you have to do it consistently across the board." From the realest dive bar to the swankiest cocktail spot for date night, here are Ross's tops picks for the absolute best bars in NYC.
"This tiny little Irish place is around the corner [from Diamond Reef] in Bed-Stuy. It's very cute and they pour a delicious Guinness."
"The drinks are always super on point and it's such a gorgeous room, whether you're at the bar or at a private little table. It's always good for impressing a date."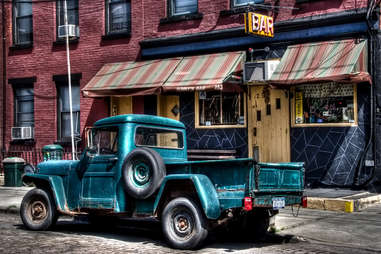 "Amazing place with $3 Budweisers and live bluegrass and country music seven days a week. The place is just legendary."
"I might be a little biased with this, but I'm pretty sure Diamond Reef does the best frozen drinks around right now. We've got three machines making three different cocktails: the Penichillin, a Mai Tai riff called the Banana Hammock and the Spicy Flamingo, which is a tequila, watermelon and chile mix. I don't know, man, it's hard to find better frozen drinks at the moment."
"They use a Pat LaFrieda aged patty, and on Monday it's $10 (or $12 with a beer). It's hard to beat that deal, and the burger's delicious."
"They always do a really good job holding true to the old recipes, and in a very, very pleasant room."
"I know they've got some famously grumpy people that work there. But for some reason, whenever they step behind the bar at Long Island Bar, everyone seems to be super pleasant and engaging."
"This is a new spot on the west side, and I love their whiskey selection and the massive bulletin board they have behind the bar with the list of bottles tacked up onto it."
"I'm doubling up here, but you can't beat the live bluegrass, country or whatever it may be. Sunny's is my favorite place to see live music."
"Super, super divey spot down in Red Hook that's been around for a couple of decades. They have cheap Budweiser, are open until 4 a.m. every day and the characters you see in there are very much noteworthy."
"This is a new spot in Harlem and it's not close to me at all, but it's a fabulous cocktail bar."
"You can't beat the Martini, whether you're waiting for a table or want to grab a little filet mignon at the bar and watch some baseball. It's one of my happy places."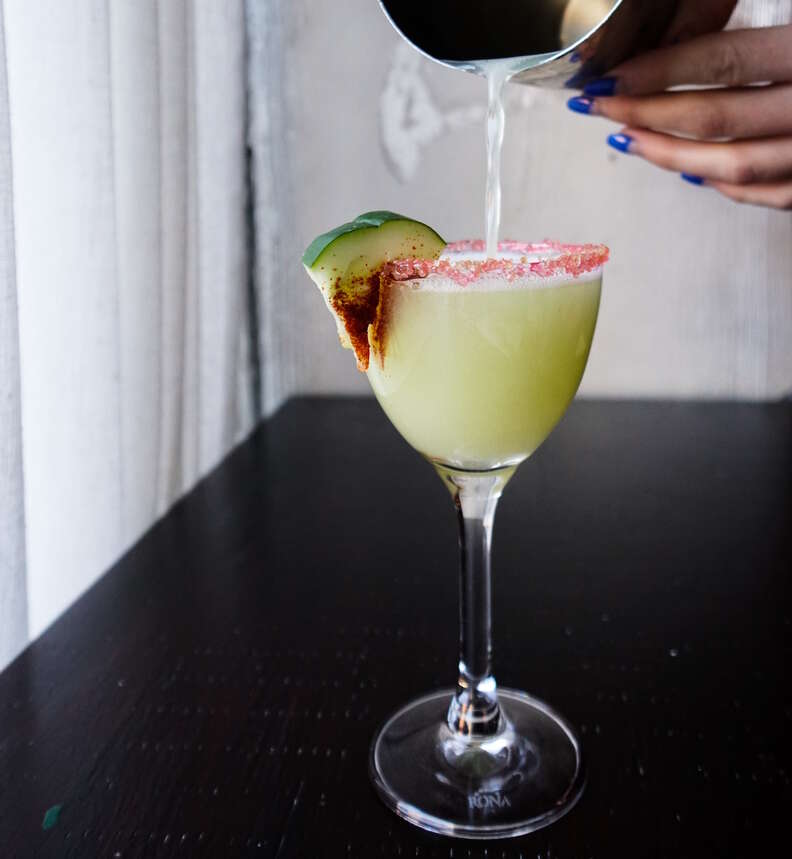 "Jane Danger could serve me a shot of warm sake in a plastic cup and I would love it."
"Awesome Japanese-influenced izakaya down at the end of Eldridge Street. I love Kenta [Goto] and they always do great Martinis down there."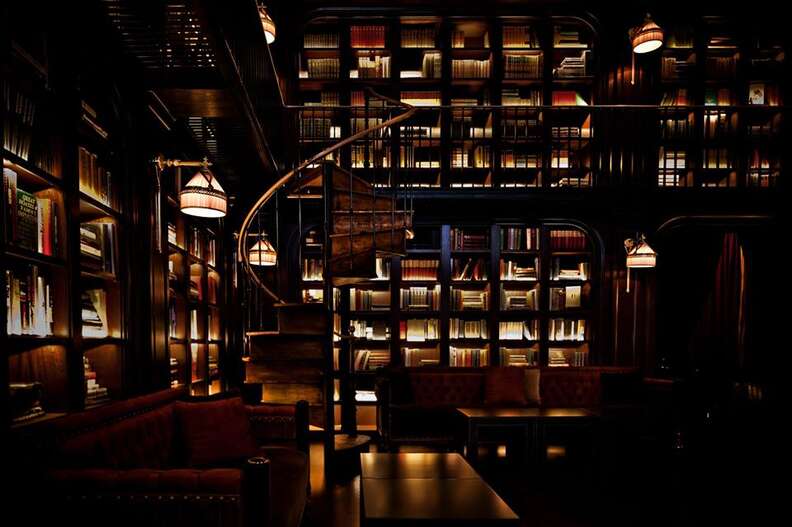 "It's always nice and bustling, but if you get a table up in the mezzanine, you can look down at the mayhem below. The way they're able to execute such high-level cocktails in a fast-paced environment is very impressive to parents."
"The characters you see at this East Village spot are legendary. They're open until 4 a.m., Molly's super friendly behind the bar, and they have $4 Budweisers that are ice cold and shots of whiskey at a really good price, too."