There's nothing wrong with displaying your liquor in its proprietary bottles. In fact, some bottles look like works of art. But sometimes, you need something more—something that both aerates and elevates your spirit. That's where decanters come into play. Not only do decanters open up spirits and make excellent decorations (even when empty), they also happen to make for great gifts.
From classic designs to avant-garde innovations, these are Supercall's favorite decanters to buy right now.
Recommended Video
Charleston: The Ultimate Local's Guide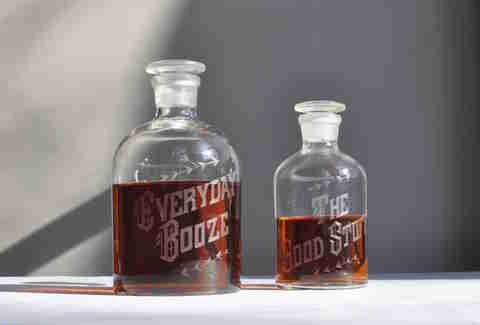 Love & Victory Everyday & The Good Stuff Decanter Set
This set makes a clear distinction between the everyday stuff and the do-not-touch-for-special-occasion-only stuff. That way you won't accidentally down your best spirits too quickly.
Crate and Barrel Wells Decanter
The design for this midcentury-style decanter was unearthed from the archives of the Krosno, a European glass collective dating back to 1923. Handmade by expert glassmakers using the original 1950s parameters, your single malts and bourbons will feel right at home in its cascading, rippled bottle.
Ravenscroft Galaxy Decanter
Sporting a Jetsons-esque vibe, the Galaxy decanter is hand-crafted from lead-free crystal and will look far out on your home or spaceship bar. We suggest filling it with a darker spirit to show off it's highly contrasted design.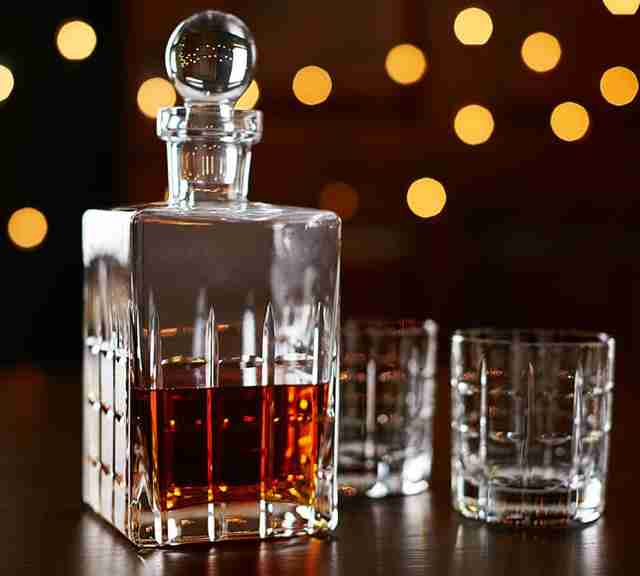 Pottery Barn Liberty Hand-Cut Glass Decanter
If your favorite cocktail is the Old Fashioned and you only serve your drinks in the most classic of barware styles, this is the decanter for you. Smooth edges and bold squares give it a handsome, masculine look that's begging to sit atop a bar of rich mahogany with swirls of cigar smoke billowing by.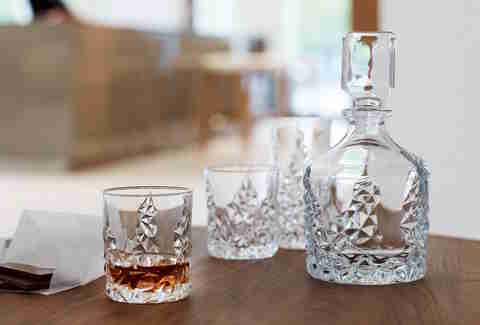 Nachtmann Sculpture Decanter with Whiskey Glasses
Perfect for the art collector, this abstract whiskey set has an unfinished geometric look that beautifully reflects the light as the afternoon sun sets on cocktail hour. The crystal decanter and glasses are also dishwasher safe to make for easy cleanup.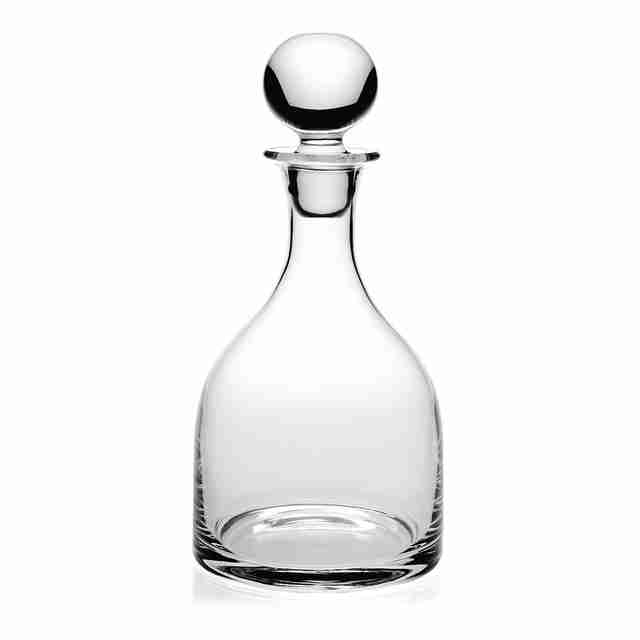 William Yeoward Country Decanter Bottle
It doesn't get more classic than this. Designed with pleasantly rounded edges, any spirit would feel right at home in this handcrafted glass decanter. Pair with a quality bottle of booze and a vintage liquor tag for the best gift ever.
LSA International Whisky Arran Decanter & Walnut Base
Presented on a solid walnut base inspired by whiskey casks, this elegant, seamless decanter is ridiculously stylish. Whiskey lover or not, every cocktailian will appreciate its bold design.
Rogaska Manhattan Brandy/Sherry Decanter
This elegant decanter is the perfect vessel for your favorite brandies and sherries. Make space for it on your bar, but don't forget to bring it tableside when dessert is finally served.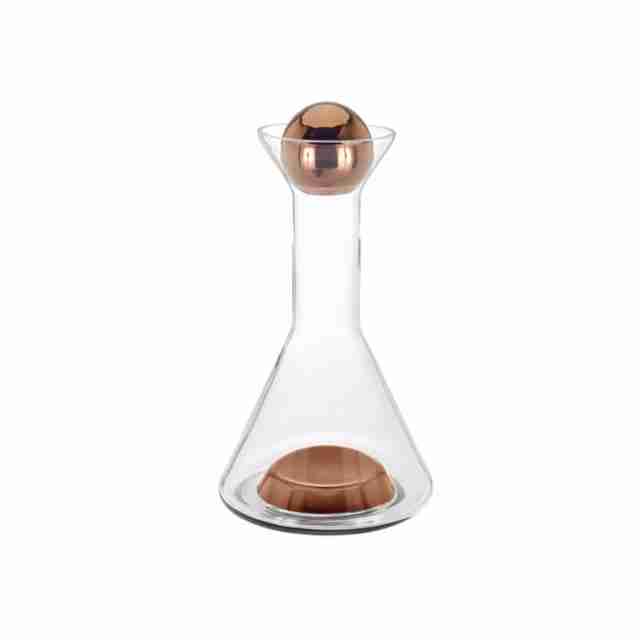 Tom Dixon Tank Decanter
This decanter is almost too pretty to use, but your finest spirits deserve that kind of love. Featuring hand-painted copper details, it's bound to start a few conversations at your next cocktail party.
Rebel Waterford Tequila Decanter
This gorgeous decanter comes equipped with a custom tequila liquor tag, so you'll never mix your añejo tequila up with your añejo rum again. Its pretty purple hue will inject some color into your bar cart. For all the vodka fans out there, there's an equally beautiful vodka decanter up for grabs.
Roost Golden Ombre Decanter, Set of 4
These groovy decanters will take you back to the mod '60s with an ombre design that'll look extra handsome on your home bar. Fill them with your favorite whiskeys and start mixing Old Fashioneds à la Don Draper.