The Best Gifts for Tequila Lovers
Much like vodka enthusiasts, tequila fans get the short end of the salt shaker when it comes to spirit-centric gifts. While their whiskey-loving brethren might receive special edition bottles and crystal decanters, tequila obsessives are left with nothing but the occasional bottle. We're here to change that. If your favorite person's favorite liquor is tequila, we have you covered. Here, the ultimate gift guide for the tequila lover in your life.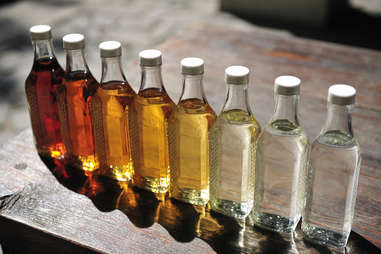 Tequila of the Month Club
The best holiday present for any liquor lover will always be liquor itself, and this tequila of the month club from Taster's Club will make it feel like Christmas morning every month. A membership also comes with a tequila 101 course, which includes tequila profiles, tasting notes and information on production techniques. Gift a full year's worth of tequila ($60 per month), and be crowned the gift giving champion.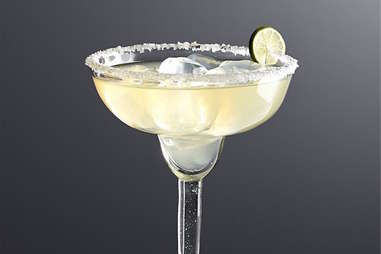 Custom Glassware
Who doesn't love having the right piece of glassware for every specific cocktail in their repertoire? This Margarita glass from Crate & Barrel ($10) is elegantly designed without growing absurdly oversized—the fault of many a Margarita glass. Anyone who enjoys sipping on tequila neat (rather than gulping it down in a single shot) will appreciate these shallow, heavy-based glasses ($27 for set of two), designed to enhance the aroma of tequila or mezcal without over-concentrating the alcohol vapors.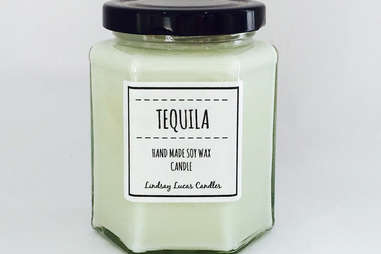 Whimsical Tequila Decor
Showcase tequila's wild child reputation with a variety of cheeky decorations, like these coasters printed with phrases like "Take life with a grain of salt, a wedge of lime and a shot of tequila" and "Tequila: A good excuse for last night's nudity" ($14 for a set of four). We also love this tequila bottle Christmas tree ornament ($17), and we are definitely intrigued by this tequila-scented candle ($7).
Tequila Advent Calendar
If you're buying a Christmas present for the tequila lover in your life, you need to buy this Tequila Advent Calendar ($197) from Drinks by the Dram. Instead of boring chocolate squares, this Advent calendar comes packed with 24 different, 30-milliliter wax-sealed bottles of tequila from both major producers and lesser known ones, ranging in style from blanco to extra añejo. There's no better way to countdown to Christmas.
Cocktail Seasonings
When tequila cocktails meet your spice rack, things really start to heat up. This Bloody Maria spice blend ($15)—made with green chile, cilantro and chipotle—will instantly upgrade your south-of-the-border brunch-tail. Or, take a Margarita to the next level with a flavored salt, like this lime-sea salt ($15) or this set of three mixers, which includes a classic Margarita flavor with sweet orange extract, a spicy Serrano pepper salt, and a salt infused with turmeric and fresh blood orange juice ($51).
Shot Glasses
Any shot glass can be a tequila shot glass, but there are a few that are especially appropriate. These carved Himalayan salt tequila glasses are a gorgeous shade of pink making them look like rose quartz, and they impart a subtle flavor of salt with every sip ($28 for set of four). This Doomed Crystal Skull shot glass ($7) will warn shot-takers of the risk they're taking with tequila—and then make them feel bad-ass when they ignore that warning. And these golden pineapple shot glasses ($35 for a set of two) would be perfect for mini Acapulcos and Baja Golds.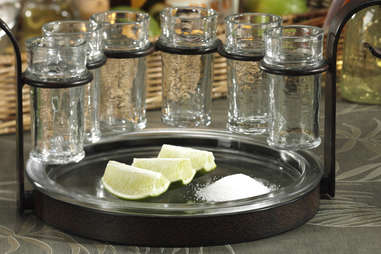 Tequila Shooter Sets
If you insist on shooting your tequila, do it in style. These attractive, tequila-dedicated shooter sets come with trays for lime wedges and salt piles. Our favorite is this wrought iron tray, which also comes with shot glasses ($105), but this more economically priced stone and wood set ($28) would be just as welcome.
Agave Succulents
While you can't actually distill your own tequila from one, an agave succulent ($10) is an understated way of displaying your love for the spirit. This fresh, living decoration requires minimal maintenance and will look beautiful in any room.