While we may never live the life of an international spy or a Miami detective with perfectly feathered hair, we can at least drink like one. From dapper booze-hound Sterling Archer of Archer to ad exec extraordinaire Don Draper of Mad Men, here are nine of our favorite tippling TV characters and their favorite cocktails.
Recommended Video
Thrillist's Best (and the Rest): What You Actually Need to Know About Natural Wine
Always working to stave off the "collective hangover that would kill [him] if [he] ever stopped drinking," this animated alcoholic super-spy regularly battles sobriety with a Bloody Mary in hand. Thanks to Sterling, we now have a regular weekend mantra to meditate on as we sip on the savory brunch staple.
Pam Poovey: Green Russian
Created by Pam Poovey, the surly director of human resources at the ISIS spy agency in the show Archer, this verdant take on the classic White Russian mixes a hefty pour of absinthe with milk. If you want to enjoy the stomach-curdling cocktail like Pam, simply pour the absinthe straight into the milk carton and drink.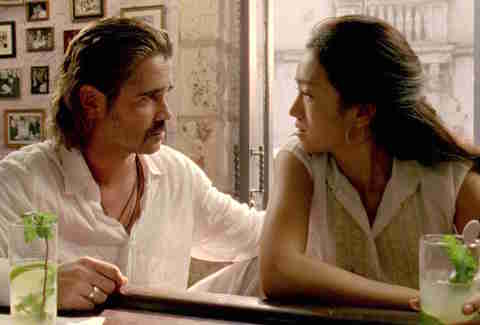 Sonny Crockett: Mojito
Immortalized by Don Johnson in the 1980s, this suave Miami Beach detective not only singlehandedly kicked off the white blazer craze—sleeves pushed up, of course—he also helped inspire Mojito madness. In the Miami Vice movie from the early 2000s, Crockett (played by Colin Farrell) famously uses the line "I'm a fiend for Mojitos" to woo a girl at the bar. It works.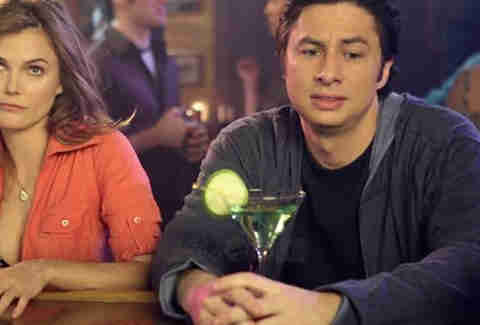 One of the best hospital shows ever made (sorry ER), Scrubs was pure comedy gold, largely thanks to the antics of the Appletini-loving J.D. Even though the apple-flavored drink is famous as a "girly" drink, J.D. had no qualms regularly ordering his favorite bright green sipper ("easy on the tini"). While we admit that it would be hard not to make fun of a friend if they ordered this drink at a bar in real life, the call does show confidence.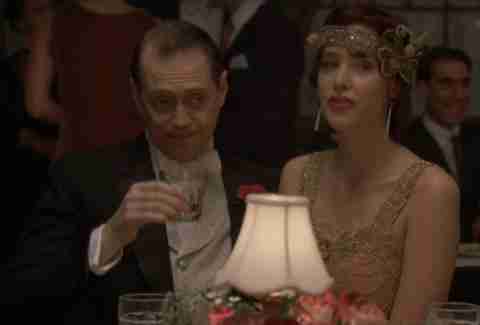 Nucky Thompson: Sidecar
Ruthless Atlantic City politician Enoch "Nucky" Thompson (played by Steve Buscemi) is shown throughout HBO's Boardwalk Empire drinking one of our favorite Prohibition classics, the Sidecar. Made with Cognac, lemon and orange liqueur, the decadent cocktail is fit for a king—or a ruthless gangster bootlegger.
The most intelligent member of the animated family on Family Guy, Brian (the dog) is famous for his frenemy-ship with baby Stewie, his Ivy League wit and his fondness for Dry Martinis. We relate to the furry barfly and often find ourselves musing as Brian so often does, "Whose leg do you gotta hump to get a Dry Martini around here?"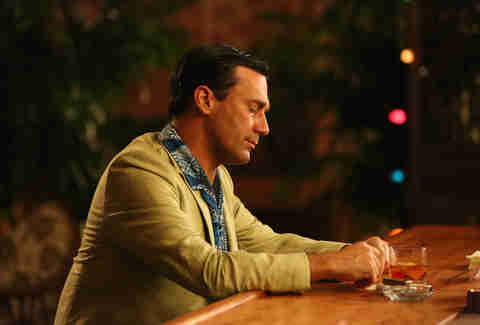 With an outdated attitude towards life, love and smoking, Don Draper's cocktail of choice, an Old Fashioned, should come as no surprise. But unlike his ideas about women and work, Draper's go-to drink will never go out of style. Just like his grey two-button suits, this Prohibition era classic is a good choice for gentlemen (and ladies) of all eras.
Though he's certainly not known for his good taste, the nefariously skeezy Saul Goodman of Better Call Saul and Breaking Bad does know a thing or two about what to drink. His favorite cocktail, the Rusty Nail, is an underrated sipper made with Drambuie (a honeyed scotch-based liqueur) and blended scotch. It's deceptively strong and will sneak up on you if you have one too many—a lot like a liquid version of the slippery, conning Goodman.
Thanks to the popularity of Sex and the City and fans' desires to live like Carrie Bradshaw and her fashion-forward cohorts, the Cosmopolitan became one of the most popular cocktails of the '90s. Although the drink is deliciously tart and refreshing when made correctly (with real cranberry juice and lime juice), we'll always prefer Mr. Big's drink of choice: whiskey.