The Ube Yam is Our New Favorite Cocktail Ingredient for Gorgeous Drinks
Matthew Kelly / Supercall
Neon cocktails are, of course, inherently 'grammable, but if those brightly-hued drinks happen to actually taste good, that's a serious win in our book. Enter the ube yam, a bright purple tuber that's native to the Philippines and used widely in their cuisine. Lately, it's been popping up at bars across the country—including spots that don't even serve Filipino food.
In the Philippines, ube is traditionally served during special occasions like birthdays and holidays, as its pleasantly sweet flavor and bright purple hue make it particularly festive. "For me, ube always signifies a celebration," says Krizzia Yanga, owner of modern Filipino restaurant Bonifacio in Columbus, OH. "The best holiday desserts are ube flavored. You don't normally have it around day-to-day, but when there's a Filipino party, you can be sure that ube will be there." One of those desserts, Halo Halo—which incorporates a variety of candied fruits, milk, ube and Rice Krispies—was the inspiration behind NYC restaurant Jeepney's bright, boozy ube milkshake.
"Transforming Halo Halo into a cocktail was simple and signifies what most Filipinos love about ube," says Philippe Garcesto, bar manager of Jeepney and sister restaurant Maharlika. "It stays true to the dessert's interesting textures, especially the Rice Krispies garnish, which adds extra crunch."
Filipino Americans will tell you that their cuisine is wholly underrepresented in most cities and communities. Save for a few mom and pop restaurants and fast food chain Jollibee, there aren't many places to get a taste of home—and it can be even more difficult to find authentic interpretations of classic dishes. But ube, with its bright purple color and pleasant flavor, might be the breakout ingredient that's bringing greater awareness to Filipino food as a whole.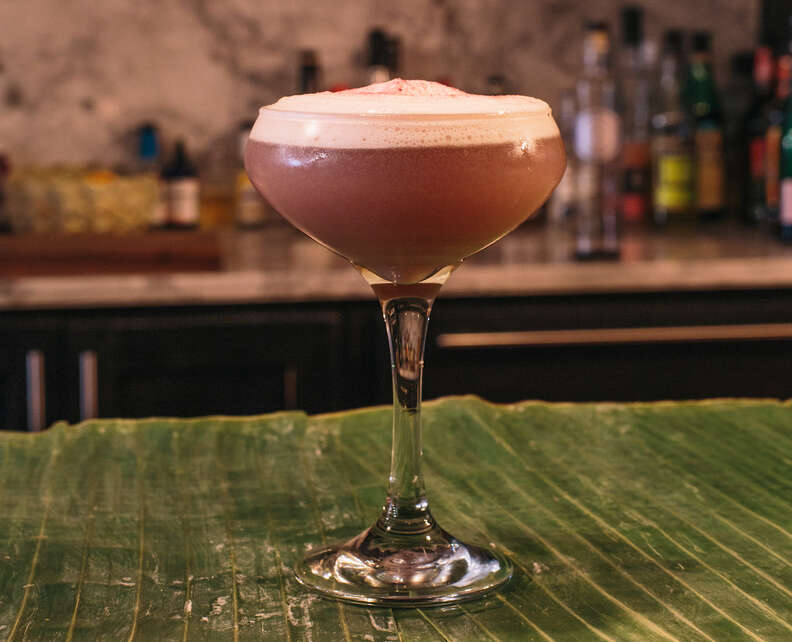 "Ube has been getting a lot of attention in the food world recently, and we're one of the few places to get it in Columbus, Ohio," Yanga says. "We have guests who know about ube before they walk in the door, but we also have guests who have no idea what the purple stuff is in our desserts and drinks—so we have to do some education on that. What we love is when guests come back to bring their friends, and they're the ones educating them instead."
Ube's stunning color makes it a worthy cocktail ingredient for the Instagram cred alone, but its flavor profile also works well with other ingredients that are often used in Filipino cuisine, like coconut and calamansi juice—as well as more traditional cocktail ingredients. Bonifacio's Oooh Bae! cocktail (tequila, orange liqueur, crème de violette, ube jam, calamansi syrup, lime juice, ube-citrus foam) might look crazy and unfamiliar, but it's actually just a Filipino-inspired riff on a beloved classic drink.
"The idea behind the Oooh Bae! was to create a Filipino Margarita using native ingredients," Yanga said. "Calamansi is a citrus that tastes like a cross between a floral lime and tangerine. It really complements the vanilla and nutty notes of ube and balances out the heavier mouthfeel of the ube jam and ube foam."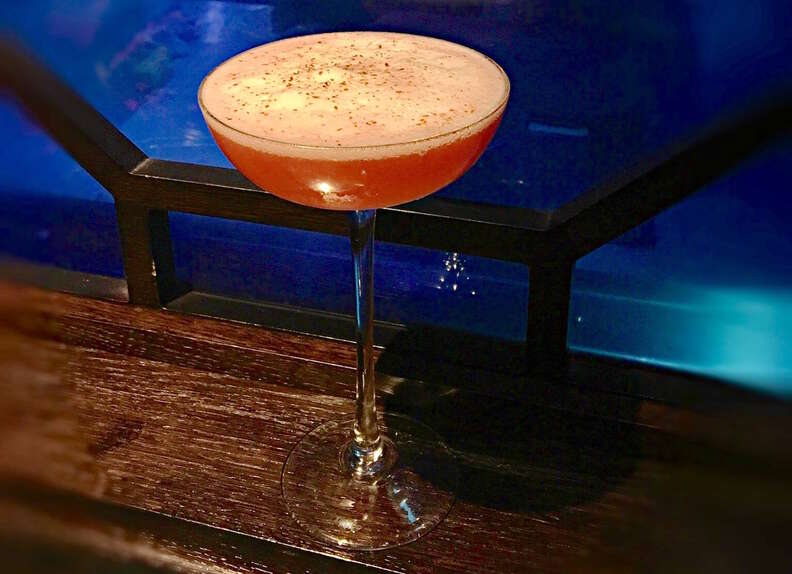 At upscale Cantonese restaurant Hakkasan in NYC, head bartender Weston Lou was inspired by ube's mildly sweet and savory taste for another classic cocktail variation. "Our Royal Opulence cocktail works off a traditional Pisco Sour profile," Lous says. "BarSol Pisco Primero Quebranta serves as our base spirit because it's both savory and citrusy and plays very well in cocktails. We use coconut-washed Avua Amburana Cachaça as a modifier to provide depth of flavor. Our ube-cinnamon syrup then works off these elements by bridging ube's savoriness with the pisco while building off the purple yam's sweetness with the fat-washed cachaça."
While whipping up an ube syrup or foam at home may sound like a chore, all that Jeepney's Sagada Ube Shake requires is a quick whiz of already-made ube ice cream and jam in the blender. Throw in Filipino spirit Tanduay Silver Rum, and you have yourself a sweet, boozy, bright purple shake that's a tasty treat anytime of day. Get the recipe here.