For 2018's Color of the Year, Pantone looked to the cosmos for inspiration. The vibrant purple they chose, dubbed Ultra Violet, is often associated with mindfulness and meditation, which offer an escape from our overstimulated world. Musicians like Prince, David Bowie and Jimi Hendrix have used purple in their art as a symbol of counterculture and unconventionality. So if you're looking to add that kind of funk to your home bar, these seven Ultra Violet tools are both functional and a great way to brighten up cocktail hour.
These gorgeous coasters are made from organically-shaped agate and hand-polished for a lovely lustrous finish. They will instantly add a touch of funky elegance to any coffee table or bar cart.
To get the crackle look on these hand blown goblets, the molten glass is dipped in cold water. Finished with a deep purple hue, they're perfect for serving pretty pink cocktails like Frosé and Aperol Spritzes.
If you want to get fancy with your glassware, this stunning Waterford set will give everyone Old Fashioned envy. Equal parts fresh and classic, they also make for the perfect gift.
These poppy swizzle sticks are made by hand from borosilicate glass in Lone Oak Glassworks' Eugene, Oregon studio. Use them to garnish your favorite tall drinks, from classic Highballs to tropical tiki libations.
Both eye-catching and biodegradable, these eco-friendly straws are a quick way to add a pop of color to your favorite beverage. Supposedly they don't disintegrate, but we still wouldn't let one linger in our drink for more than an hour.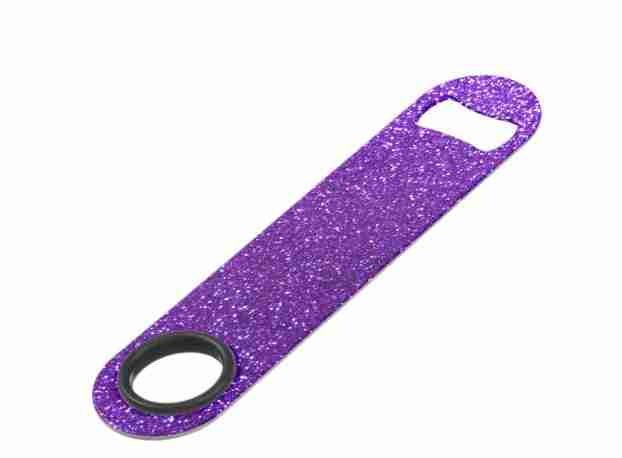 Anyone looking to channel all the Prince vibes should spring for this vibrant, glittery tool. Its stainless steel construction makes opening bottles swift and simple.