Why San Francisco Drinks More Fernet Than Anyone in America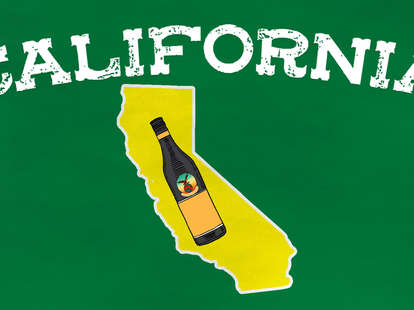 No one has a neutral opinion about fernet. It's either the most underrated liquor in the world or the worst tasting spirit in existence. The dark, botanical digestif, which has a taste that could be described as a combination of black licorice, cough syrup and bitter herbs, is divisive, to say the least. And yet, the Italian liquor has found a little corner of the world that welcomes it with open arms and empty shot glasses: San Francisco, California.
San Francisco is, allegedly, responsible for consuming 35 percent of the fernet imported into the country and people there drink more of it per capita than anywhere in the world (Argentina is the only other place that may love it more—it's their national drink).
Though it first made its way into the U.S. in the late 1800s, fernet didn't experience popularity until Prohibition, when it remained legal thanks to its medicinal properties—it was originally marketed to pharmacies as a cure-all that could treat anything from anxiety to cholera. San Francisco residents, in particular, started drinking more and more of the herbaceous stuff. Apparently Northern Californians were just a little more "anxious" and in need of "treatment" than others. With all that fog and all those earthquakes, who can blame them?
In the early 2000s, San Francisco's bartenders began embracing fernet (Fernet Branca in particular) as their signature post-shift drink. Fernet became a sort of secret language for those in the industry. If a bartender poured a shot of Fernet Branca for a customer (usually another bartender) and another for themselves, it was called a "bartender's handshake."
Before long, the hipster population caught on and started mimicking their bartender buddies, sipping shot after shot of Fernet Branca. Now, you'd be hard pressed to find a San Francisco bar that didn't feature fernet on the menu. The traditional way to drink fernet is in a straight shot, sometimes chased with a ginger ale back, which is how it is served at R Bar—the most popular San Francisco fernet joint. But other bars have capitalized on the phenomenon by featuring fernet in other ways.
At Beretta, the brunch menu includes Italian Cola, made with both dry and sweet vermouth, fernet and soda. And, rumor has it their secret "bird menu" offers a Fernet Jelly—a small square of gelatinized fernet in a wine glass, topped with a small pour of ginger syrup and orange juice. Teeth SF has a powerful cocktail called Mayhem made with Bulleit rye, calvados, orange bitters, Peychaud's bitters and Fernet Branca. And Rock Bar has three fernet-based cocktails on their menu, including one called the Spanky Wanky made with young genever, sweet vermouth and fernet.
Some bars play on fernet's subtle sweet notes by incorporating it into dessert cocktails, such as Rich Table's Rich Coffee, made with coffee, creme de cacao, pistachio cream, brown sugar and fernet. Trick Dog even makes a mint chocolate chip and fernet ice cream. Those interested in trying different varieties of fernet should swing by the Cabin Bar for their fernet flights, featuring Fernet Branca, Menta, Vallet, Angelico and a house barrel-aged fernet. And if you're just a straight up fernet fiend, many bars serve fernet on tap.
"Fergins," as those who have never tasted fernet are called, may never come to understand why anyone would pay to drink such a contentious spirit. But San Franciscans have drunk the brown, bitter Kool-Aid. If you ever hit the bars in the City by the Bay, do yourself a favor and order two shots of fernet—one for you and one for your bartender. You'll drink like a king for the rest of the night.