Between the morality-free recreation and the cautionary tale that is Louie Anderson, Vegas can teach a man a lot about life -- but the only lesson most guys learn is that they should've learned their lesson last time. Actually using his Vegas education to fulfill a downtown Dallas dream, the man behind the Black Swan Saloon.

Blessed with a shady picnic-benched patio, Swan's the been-saving-for-years project of a local who matriculated in Vegas (UNLV, then managing the various Light Group nightclubs) before returning as ghostbar's original VIP manager; to get back to D'Ellum roots, he's now applying his skills to this small, wood-floored joint classily appointed with a mirror-backed, gently arc'd bar, and rockingly appointed with concert posters from acts like the Rev. Horton Heat, Rancid, and Toadies (Do you want a drink!? Do you want a drink!?...). Because it's right there, the bar's snagging Farmers Market ingredients for use in house-made syrups, mixes (Bloody Mary, etc), and infusions like a four-pepper tequila (serrano/jalapeno/red fresno/banana, tempered w/ carrot/celery/cucumber); oddly, in-the-works signature cocktails like the Four-Leaf Clover (an elegant take on the Irish Car Bomb) will be packaged on the menu as 4- to 6-glass bulk purchases, which'll either encourage friendly group drinking, or ensure you lose all your friends. To save the ecosystem, all brews will come in recyclable cans, from Dos XX and Shiner to bi-weekly rotating micros like Ska True Blonde and Oskar Blues Mama's Little Yella Pils, about which America's foremost beer critic said "Oh, baby I love your quaa".

Semi-quiet live music (country, rock, blues...) will hit Black Swan's tiny corner stage in a couple of weeks; when unoccupied, the stage hosts a pair of vintage arcade tabletops armed with Donkey Kong, Ms. Pac-Man, and Space Invaders, who'll never learn their lesson despite Louie Anderson ensuring there's no space left to invade.
Recommended Video
Dreading the Holidays? You Need This Cranberry Sauce Margarita.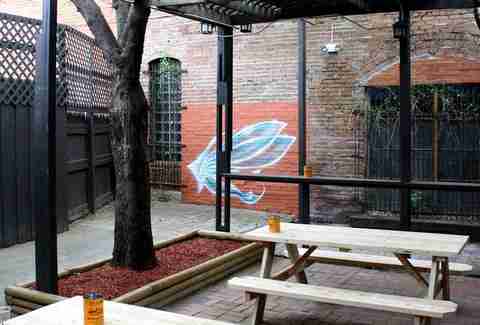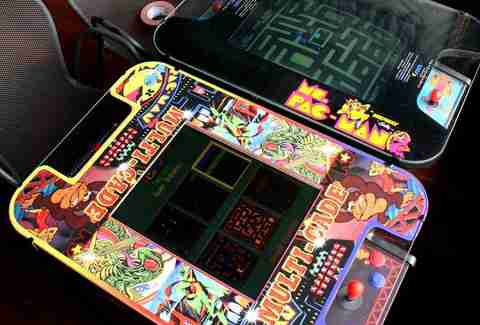 Previous Venue
Next Venue
Venue Description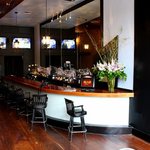 1. Black Swan Saloon
2708 Elm St, Dallas, TX 75226
Located on Elm Street in a dimly lit, brick-lined space with no signage, Black Swan Saloon is the type of unsuspecting cocktail bar where you want to become a regular, because the speakeasy feel doesn't lead to pretension: the bartenders, though incredibly skilled at mixing their house-infused ingredients, are friendly and welcoming, as is the local crowd that chills to the sounds of live music. You'll notice that the bar is like a laboratory of liquor bottles, bowls of fresh fruit, and infusion jars -- let the bartenders perform their experiments and whip you up something unique.