The Weekend Playbook: #BDOYL, 1-cent beers, and Archer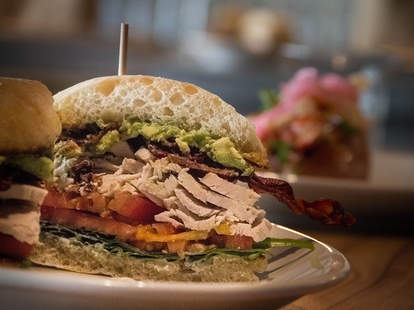 Event of the WeekFriday is the longest day of the year. Why not make it the Best Day of Your Life by taking advantage of every second of sunlight and thoroughly enjoying free coffee, donut bags, and even free beer while supplies last. Check out the full itinerary right here, and don't forget to hit up the Facebook event page
Thursday, June 20thTo celebrate it's newfound emphasis on the word "tavern", Henry's Tavern is selling every single one of their beers FOR ONE CENT
The folks at Asador figured out that today is National Ice Cream Day, so they're making one-day-only adult shakes
Friday, June 21stUm... hello? It's the Best Day of Your Life. Print out this itinerary already
Saturday, June 22ndThe entire cast of Archer is in town to talk about how weird it is that the voice of Archer is actually a middle-aged bald dude. Or something. Get tickets while you still can
The Best Little Brewfest in Texas is a celebration of all things craft and microbrew over at Texas Motor Speedway, with nearly 40 breweries pouring suds. Yes, Uncle Buck will be there
Ongoing things:Martin House Brewing's cans are finallyavailable in Dallas
Openings:From part of the family that ran FND's uber-quirky Obzeet for years, Lekka's carrying on the tradition of good eats and quality drinks. Quirky bonus: hand-blown glass and salt lamps for sale
Taking over an old warehouse in the Design District, Bowllounge has 30 taps and burgery eats from one of the Twisted Root guys. Just wanna bowl? Yeah, you can do that here
Did we miss anything? Aside from all this, what're YOU getting up to this weekend? Tell us in the comments below -- especially if it involves watching Castle re-runs.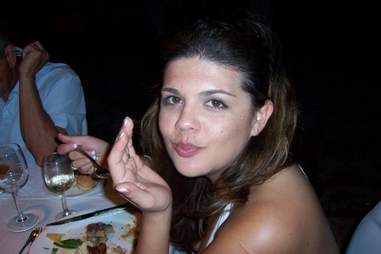 Local Girl We Love, and Where to Meet Her

Meet Autumn "I know when to order my bubbly and I know when to order a beer – and I don't apologize for it" Reo. She's a crazy-busy publicist with Shiroma Southwest who -- when she's not partying at Bar Belmont -- somehow manages to travel a lot. We can't show you some of her photos in the Caribbean because she also manages to have a lot of fun on vacation, or, as she puts it, "You can get the girl out of the lake, but you can't get the lake rat out of the girl." We're not entirely sure what that means, but we are sure she's a foodie, a pretty hardcore brunch enthusiast, and someone who appreciates pastor street tacos and a proper margarita. Possibly related to her fondness for margaritas: she can say with a straight face that the ultimate Summer playlist includes not only Led Zeppelin and the Toadies, but also Elton John and Justin Timberlake.