People off the street often fit into high society surprisingly well, like Eddie Murphy in Trading Places, or Nick Nolte in Down and Out in Beverly Hills, which was based on the future history of...Nick Nolte! Moving Mexican street food into first-class digs, Urban Taco Uptown, opening Aug 19

Built from the ground up on some of McKinney Ave's primest real estate, the latest, greatest UT is fronted by a sleek white facade looming over a fountain-guarded, chocolate rattan-furnished, triple-tier patio complete with a bar and rail table made from recycled blue vodka bottles; meanwhile the white-brick interior boasts a suspended wood-grid ceiling, caged-up bulbs, semi-open kitchen, and coconut-husk tables that could cause a Widespread Panic.

Based on regular trips to Mexico City, the menu's loaded with new items including five types each of guacamole (original to lobster) and ceviche (shrimp/red snapper to ahi), plus eight entrees like "Habanero Maple Glazed Carne Asada" and achiote'd lobster poached with passionfruit-infused butter, as opposed to passion-infused butter, which you really shouldn't eat.

Then there are stalwart holdovers, chiefly their empanada-like 3-cheese quesedillas and 13 signature street tacos from "XX Amber Barbacoa", to chicken mole, to slow-roasted orange pork, & shrimp al pastor -- whose height gets him constantly confused for an alter boy.

Uptown's drinking game's also elevated from the original's mostly Mexi-beer lineup: chilled-tap tequilas (also used in seasonal infusions like blood orange jalapeno), dozens of imported "boutique tequilas", a still-being-finalized 'quila/rum-based cocktail list, and five frozen-marg frappes -- enough temptation to lay you down for another 48 hours.
Recommended Video
Stop Your Hangover in Its Tracks With This Activated Charcoal Margarita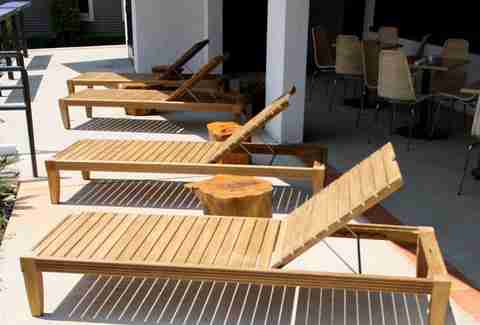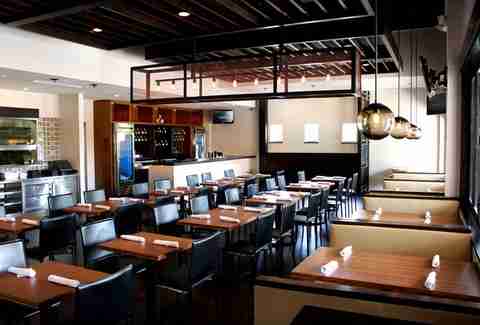 Previous Venue
Next Venue
Venue Description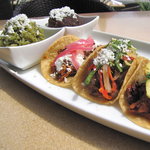 1. Urban Taco Uptown
3411 McKinney Ave, Dallas, TX 75204
This seafood-centric taqueria chain serves up modern Mexican fare in a bustling, upscale eatery situated on McKinney Avenue. High-quality, fresh ingredients for the menu --featuring tacos, tostadas, quesadillas, and signature ceviche -- keep the Uptown outlet of Urban Taco buzzing with diners. Enjoy the ceviche trio while you sip seasonal sangria, tequila, or mezcal on the "see and be seen" triple-tier patio with a club-like atmosphere.