Back in the day, when someone ordered "the usual" it would produce a long night of Brandy Alexanders and losing one's hat. Bringing back those glorious days, sans hat, The Usual, open Wednesday. The Usual's a two-years-in-the-making, wood, chrome, steel and stained-concrete industrial speakeasy from The Chat Room's musician-turned-hooch-historian owner, inspired by a 2007 visit to a Chicago bar found only by a waiter-drawn napkin map and a red light -- the only such trip ever to not involve fellatio. Belly up to the Bondo/automotive lacquer/clear coat-finished white-top bar, and you'll bear witness to around 250 liquor brands (quadruple the typical), which the owner's mixing into an eventual 100 mostly classic concoctions culled from distinguished sources as varied as The Savoy Cocktail Book (compiled by American Harry Craddock in 1920s London) and the original recipes of Don The Beachcomber -- the father of the modern Tiki movement, as opposed to the pre-modern Tiki movement, which involved ancient Polynesians getting crunk on actual zombies! The menu's kicking off with a solid 30 offerings, including stalwarts like the Martinez (precursor to the martini), a Remy Martin Cognac VS'd Sidecar (invented in 1920s Paris by an Army captain who actually rode in one), a Weller-spiked Sazerac, and a Hendrick's Gin Negroni "so beautiful it will reveal something to you about the meaning of life"; also gullet-ready are two outliers, the industry favorite, Galliano-spiked "Bartender's Root Beer", and the Scorpio: crafted by an FW native, it's "a great introduction into the world of herbal Italian liqueurs" -- that also has some Malibu in it. As for suds, The Usual'll offer 25 mostly imported bottles, including Chimay red/white, Le Fin du Monde, and Hawaii's Kona Pipeline Porter, which is actually amped up with coffee -- or, your usual, after way too much of the usual.
Recommended Video
It's Worth Getting Sloppy For This Grilled Cheese Taco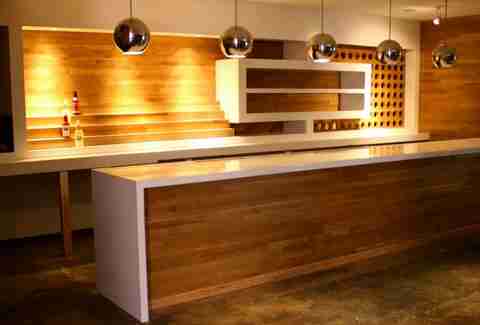 Previous Venue
Next Venue
Venue Description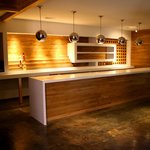 1. The Usual
1408 W. Magnolia Avenue, Fort Worth, TX 76104
The Usual is all about cocktails, going to great pains to tweak and perfect each of the specialty mixed drinks on its menu so that once it hits your lips, it's exactly what it's meant to be. Even with 11 signature cocktails to choose from, don't be afraid to order off-menu now and then.