From the exhaustion of Keeping Up with the Kardashians to Survivor's continual survival, reality TV is enough to turn a man to the bottle, so it should come as no surprise that former Motor City Motors star Dave Kwiatkowski is the man behind Detroit's newest next-level cocktail den: Sugar House. Surrounding vintage bar stools and various taxidermy with dark wood and the 1888 building's original brick to create an antique-hunting-lodge vibe, SH uses only fresh-squeezed juices and housemade syrups to make its crafty concoctions, and strictly enforces a no-standing-room policy by making drinks so delicious you eventually fall over asking you to kindly take a seat, sir. Though the menu'll change often, current choices include a blend of tequila, Cointreau, ginger, lemon & cassis known as the El Diablo, the Queen's Park Swizzle (light rum, Demerara, mint, lime, trifecta bitters), and the New York Flip, a Bourbon/Tawny Port/whole egg/nutmeg joint that tastes "the way eggnog should taste", marking the first time anyone has said anything unflattering about eggnog ever. To fortify, there'll be bites of housemade pickles and duck-fat-topped pork rillettes, and anyone not in the spirits spirit can hit rotating vinos and serious suds that range from accessibly local (Atwater Lager, Bell's Two Hearted, Great Lakes Dortmunder Gold) to foreign-but-still-totally-accessible-because-they're-at-this-local-bar joints like Kostritzer Black Lager and Monchshof Schwarzbier. And this Monday only they're opening at 3p so you can load up on live music, specialty punches, a cask-capping, and period costumes in celebration of National Repeal Day, which enabled every man to escape the clutches of reality.
Recommended Video
Buffalo Chicken Beer Cheese Fondue Fries Are Like an Edible Sports Bar
Previous Venue
Next Venue
Venue Description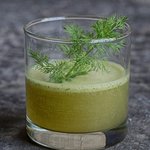 1. Sugar House
2130 Michigan Ave, Detroit, MI 48026
One of Detroit's leading mixology bars, this hip Corktown spot uses eclectic spirits and mixers to make inventive and delicious drinks. Bartenders clad in tiki shirts or vests shake and stir creative concoctions with off-the-beaten-path liquors -- cacaçha, mezcal, absinthe, madiera, and chartreuse, to name a few -- and homemade infusions and syrups. While the specialty menu rotates seasonally, the staff's encyclopedic knowledge of classics from Aperol Spritzes to Zombies ensures a constant flock of regulars, aided by the antique hunting lodge décor (taxidermy animals mounted throughout, vintage bar stools, original brick facade from 1888) and dim, sultry ambience.