Dexter's back on SHOWTIME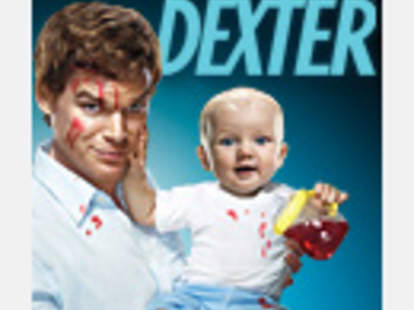 TV's all about tough decisions: do you scour for a dramedy that explores the joys and frustrations of the modern American family, or are you more in the mood for a show where lots of bad people just really have to die? Why not have both, with the season premiere of Dexter, Sunday, September 27th on SHOWTIME.
Believe it: America's most charismatic serial killer is back, reasonably happily married, and fully committed to being the best step-dad he can be. Granted, that's a tough job, considering he's still methodically dispatching depraved murderers, vile perverts, and various other moral vacuums you wouldn't bring home to meet mom without first verifying she's included you in her will. To preview the upcoming season, look up about four inches, and click that play button.
For cheeky, on-the-go bloodletting, hit iTunes and download Dexter The Game: a relentlessly enjoyable 3D iPhone/Touch game where the goal's to kill the guilty, maintain the mask (i.e., don't let anyone know your side-gig's scum-removal), and don't get caught. Just don't let any American families catch you playing, or they'll make the easy decision to call the cops.