Setting up a home bar can be an expensive undertaking. A bar cart alone, while worth investing in, can run well over $500. Glassware can cost a lot as well. But if you're the sort of person who would rather spend money on expensive liquid instead of expensive places to keep it, there is a home for you: The labyrinthine interior of an IKEA. Besides sofas you need to assemble yourself, the Swedish furniture and meatball giant has a number of items you can use to put together a top shelf bar for bottom shelf prices.  
Recommended Video
This Bubble Tea Is Set on Fire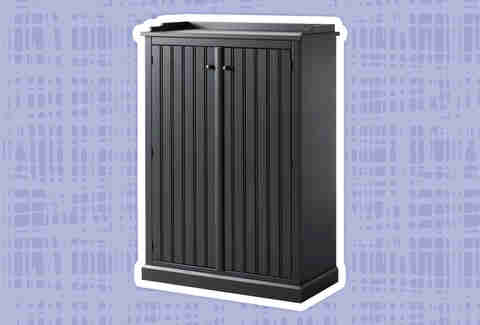 The shelves of this large sideboard, which looks like it would be right at home in a cottage in the Swedish countryside, can be configured to hold a large collection of bottles and glassware, and the center drawer can store all your tools.
This new bargain bar cart will work well on its own, but it's also a blank slate for the more enterprising DIYers out there who might want to trick it out with a coat of paint or wooden accents.
If you've been drinking all your cocktails out of a coffee mug because you're worried appropriate glassware is too pricey, worry no more. These coupes are an affordable home for your Manhattans, Daiquiris and Martinis.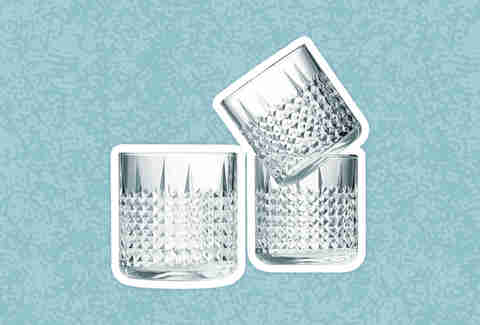 These lowballs have nearly as much heft as glasses that cost more than twice as much, and you'll be happy curling up with a neat single malt or an Old Fashioned.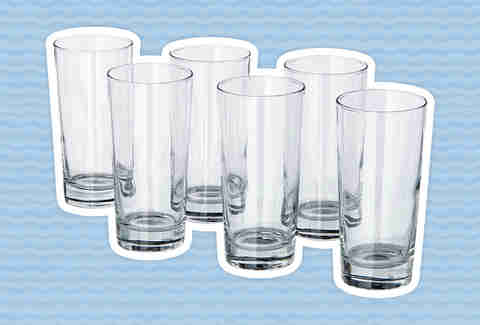 You shouldn't be drinking your Gin and Tonics or Scotch and Sodas out of a random pint glass you picked up in college, especially when you can get half a dozen highball glasses for less than $5.   
Finish off your cocktail glass collection with these flutes, which are new to IKEA this year. The modern look of the patterned glasses will give new pop to your Mimosas and Champagne Cocktails.
IKEA doesn't have that many bar tools, but they do have this affordable and easy to use citrus squeezer, perfect for doling out fresh lemon and lime for your Sours.