Hit Prohibition this Saturday to learn about (and more importantly, drink) the "5th white spirit" that's not just covered in a sheet with eyeholes cut out: pisco, the colorless grape brandy from Peru. Come from 5-8p and you'll get a free Pisco Sour.
Previous Venue
Next Venue
Venue Description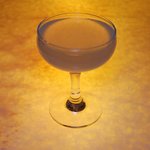 1. Prohibition
56 E Andrews Dr NW, Atlanta, GA 30305 (Buckhead)
Technically, this 1920s-style speakeasy isn't members only. But if you don't secure the password and punch it into a phone booth at the entrance, you're gonna have a bad time.