Atlanta Spring (or "Sprang" in certain parts OTP) is finally here! Technically, anyway. So, even if the weather hasn't caught up with the calendar, it's time to trade store-bought beer and delivery wings for one of these five brand-new Spring cocktails, including one with three whiskeys, and another inspired by good, old fashioned girl-on-girl action.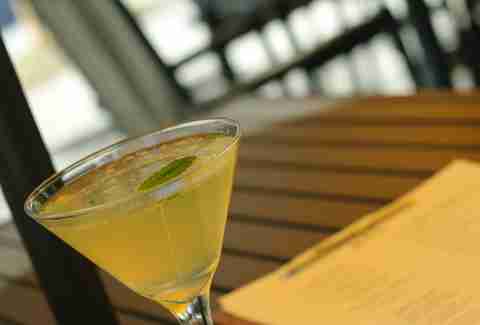 Bohemian Spring
Article 14
Apparently, the Constitution gives you the right to fresh, mojito-ish cocktails made w/ cucumber vodka, St. Germain, mint, lemon, and a lil' bubbly. Continue Reading
Jungle Room
4th & Swift
Two different Scotches, banana liqueur, honey, lemon, walnut bitters, (yes, that's a thing), and ginger beer make this the manly version of those fruity drinks you've been too embarrassed to order. Note the lack of a little umbrella. That's how you can tell.


Caged Heat
Joystick Gamebar
Named after that great girl-on-girl movie from the '70s, this cocktail has all the right elements -- sweetness from pineapple and papaya; heat from a secret spice blend; and floral flavors thanks to gin, vermouth, and bitters --  but, sadly, doesn't guarantee any girls around will get amorous with each other. But it can't hurt!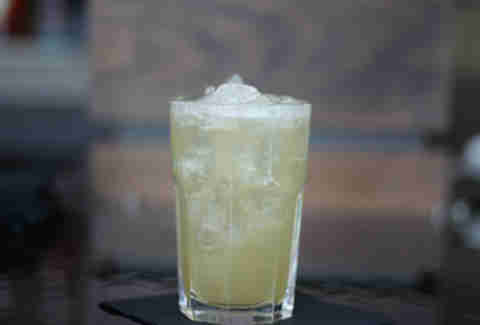 Tyrrel's Bay
Ration + Dram
This Scotch-based number is an ode to Atlanta's pollen season, and is made with a kiwi shrub (which sounds like a plant from New Zealand, but is actually... um, something you should ask your bartender about), fresh lemon, and raw sugar.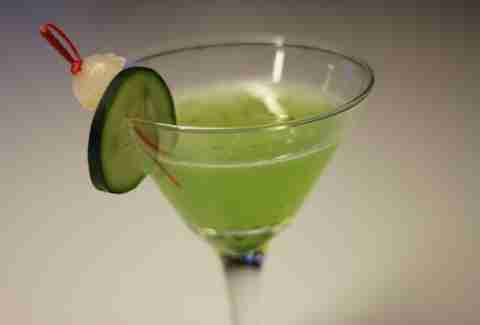 Cucumber Mint Martini
CUTS Atlanta
Drinking this Hendrick's Gin-based 'tail... um, CUTS both ways: yeah, you get a fresh, brightly flavored drink, but it's also made with... ugh... cucumbers.