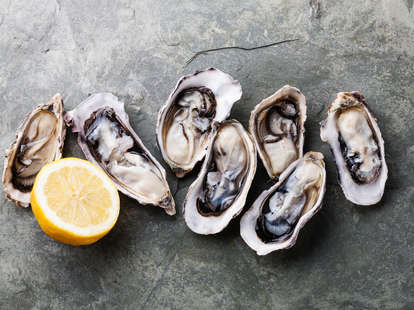 Atlanta is known -- among other things -- as the city where the players play. So play on, player. Play on. But you don't have to be single to reap all the beddable benefits. Regardless of your relationship status, taking a date to any of these enticing environs will make certain your more carnal desires are dutifully taken care of.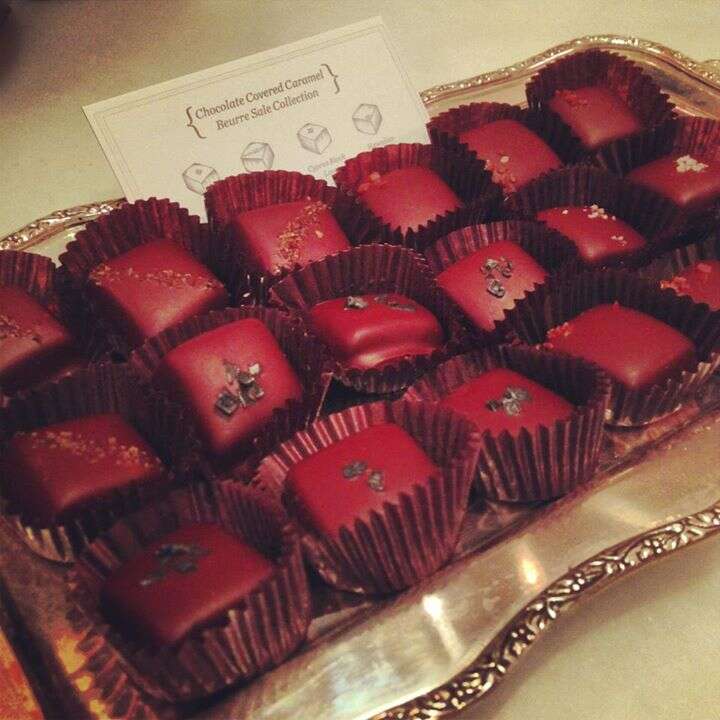 Multiple Locations
Chocolate is a known aphrodisiac -- and this universal truth is glaringly evident at Cacao. Their minimalist interior and exceptional customer service make them a great choice for a date, but their wide selection of artisanal chocolate treats -- including chocolate salami, truffles, and more -- are all locally made, super fresh, and almost too beautiful to eat. A few glugs of their famous Aztec sipping chocolate will help you over any indecision you're having about the food (or your date), and put you in the mood to grab a to-go box and get the hell home.
East Atlanta
One of the city's most appealing bars, Argosy has it all: cozy couches, intimate lighting, cool artwork, and a meandering bar, making it a place you'll want to get real comfortable in. They have varied seating options also, so you can pretty much set up shop how, and wherever, you want. For food and drink, they offer a variety of delicious small plates (perfect for sharing!), an impressive array of elixirs stacked up behind the bar, and a team of proper mixologists to bring 'em all your way. While you can't go wrong with anything on the menu, don't miss out on their burgers; they're locally made and will give you all the fuel you need to... stay up late apologizing because you couldn't even make it through one John Legend song.
Inman Park
If the thought of eating luscious, explosively fresh sushi at elegantly prepared tables with sexy mood lighting, soothing music, spectacular art surrounding you, and your partner staring longingly into your soft-yet-not-too-soft eyes sounds promising, then you've found sushi nirvana. MF Sushi's food is legendary, their sake selection impressive, and the sushi practically screams to be eaten off fingers, not chopsticks (despite what the servers may suggest). Want to look like a total Romeo but have no idea what to order and feel like a complete Tybalt? Let owner Alex make menu selections for you while you save face.
Decatur
WIth colorful artwork, vibrant decor, and casual elegance, Chai Pani puts out a crazy cool vibe, and it gets even better when you throw in fresh Indian street foods and craft cocktails. No matter what you do, have at least one of their house-made and bottled libations -- namely the Jal Jeera tequila. With El Jimador tequila, cumin, ginger, fresh squeezed lemon, black pepper, mint, bird's eye chili, sugar, and salt. It tastes like an Indian margarita and is the perfect social lubricant. Not to be confused with the other kind of... well... you get it.
Vinings
Nestled along the banks of the Chattahoochee River, Canoe is THE ideal spot to take your date. The varied, delicious menu and solid drink selection have been expertly curated to impress, and while they have brunch, we suggest sleeping in and checking 'em out later in the day. All the fresh air, gorgeous scenery, and incredible food (the kangaroo loin is off the chain) will inspire you and your date to see what the two of you can metaphorically cook up. If you know what we mean. It's sex. The sex.
East Atlanta
Its gothic, death-inspired decor and menu are actually pretty fun without being creepy, and will do wonders to help remind you what life is all about: pure pleasure. And speaking of pure pleasure, their beer selection, super friendly and skilled bartenders, and superior bar food will not disappoint. There's also no shortage of plush booths and seats to slide into and get cozy. And, on the off chance you get bored upstairs, you can always head downstairs to the Basement -- their nightclub within a bar -- loaded with more drinks, food, and dark corners to, ahem, "talk."
Decatur
Kimball House is loaded with friendly servers, talented bartenders that turn drinks into an art form, and food that takes fine dining to another level -- like their oysters (aphrodisiac alert!). Served up raw and fresh, these miniature mollusks come from all over different regions of the country (WA, RI, NY, MA) and are dripping with rich and unique flavor profiles. To top it all off, the dark yet luminous lighting makes everyone look amazing, even you, with a fistful of oysters and face full of cocktail sauce.
Old Fourth Ward
The Local offers up a great beer list, with everything from high-end Belgians to king sized PBRs. The back of the bar is loaded with games that you'd be smart to let your date win -- like foosball -- and booths, high-tops, and large party-tables can be found throughout. Your best bet is to go on karaoke night. You'll either get delightfully swept up in the crooners' intensity or be reminded of how much more fun you can have at home alone with your date. Not singing. Either way, it's a total win win!
Sign up here for our daily Atlanta email and be the first to get all the food/drink/fun the ATL has to offer.
Brook Bolen aims to try every flavor at Cacao before she dies. Follow her on Instagram at @Redvelvetfemme for some serously seductive food porn pictures.