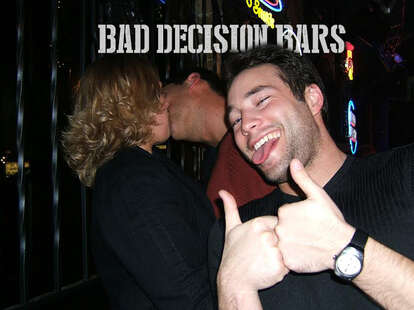 The Bad Decision Bar: you've been there before, holding a hot dog you found in the bathroom in one hand, and trying to button up your pants with the other... err, wait... these aren't my pants! There're plenty of these places in Atlanta, but we've found the 11 baddest so-called "Bad Decision Bars", where you're guaranteed to do something you'll instantly regret/secretly be proud of.
The Clermont Lounge
Virginia Highland
You really should get Blondie to sign the PBR can she crushes for you with her boobs before you make like Mumford & Sons and get booted from Atlanta's oldest -- and strangest -- strip club.
Star Bar
Little Five Points
The new owner made a good decision when he bought this boozer stuffed into a former bank last summer, mostly because everyone you know (and every Atlanta band you've ever heard of) flocks here to make the opposite of good decisions, which start with standing on that primitive metal grating at the men's room urinal.
Southern Comfort
Conley
This throwback honky-tonk's got enough neon to make your eyes bleed fluorescent orange, and a parking lot filled with tractor-trailers which you really, really don't want to wake up in. But probably will.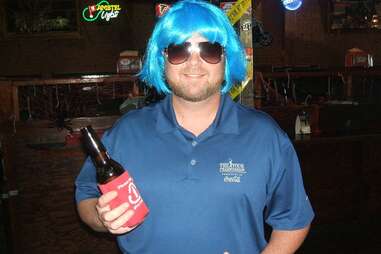 Dixie Tavern
Marietta
They won't let you forget that Zac Brown got started here. But a shton of cheap drinks, and an equal shton of college girls there to drink them, probably will.
Elliott Street Deli & Pub
Castleberry Hill
Surprisingly, crowding into this tiny eight-seat "deli" isn't a bad decision, but eating too many of their unspeakably badass glazed ham/ BBQ turkey/ roast beef Ultimate sandwiches totally is.
97 Estoria
Cabbagetown
It's after last call, and you're sprawled on a wonderfully comfortable couch in an old house in Cabbagetown... Dude, seriously, it's time to get up and go home.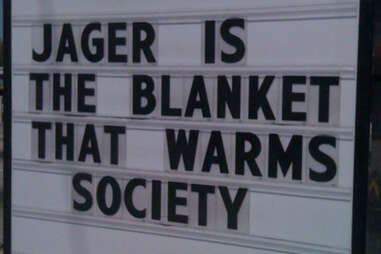 Mr C's
Collier Hills
This dive's got $3.75 pitchers of beer, serves some sweet bar eats, has $3.75 pitchers of beer, let's you bring in pizza from next door, and slings $3.75 PITCHERS OF BEER!
Northside Tavern
Home Park
Just 'cause this former grocery-/ gas station-turned bar plays live Blues every night doesn't mean you should start crying about how your girl's doing questionable things on the dance floor after five or nine of their inexpensive drinks.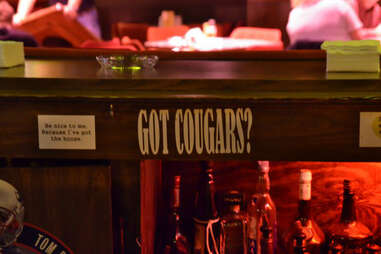 Johnny's Hideaway
Buckhead
This bar's answer to the above question is yes. Definitely yes.
Happy Karaoke
Doraville
Because where else can you go sing "Gangnam Style" at 4a and then get delicious ramen?
Elmyr
Little Five Points
Burritos the size and weight of gold bricks soak up all the booze you've had so far... but probably not all the additional booze they're serving with 'em!