The bad news: Georgia is one of the few states where brewers aren't allow to sell their own beer. The good news: that's one of the reasons we have so many sweet beer bars (they've gotta sell it somewhere, right?!). AND there's a clever way sud-makers can get around the local blue laws: if you pay a few bucks to purchase a commemorative glass, they can fill it with complimentary "tastings" while you tour their impressive facilities. So here are the ATL's 11 best brewery "tours"...
Recommended Video
Stay Classy This Winter With a Spiced Pear Tom Collins
Westside
When: Friday and Saturday
Their light and delicious Thai Wheat is reason enough to stop in to this little industrial space. Beyond that, the people are personable, the drafts are delicious, and the atmosphere is quite cozy. Leave it up to a few Georgia Tech guys to make things simple and enjoyable.
Decatur
When: Friday and Saturday
This Decatur newbie is popping up in taps all over town, and if you're smart you'll be popping into the bare-bones brick tasting room for a weekend happy hour and grabbing a pint or two of the White Hops, which's modeled after a long-lost Georgia swill and provides a refreshing, citrusy, and aromatic start to your night.
Westside
When: Wednesday, Thursday, Friday, Saturday, and Sunday
The oldest local brewery in the state (21 years and counting) has a great patio and parking lot to stretch out in when the tour gets a little too crowded. The Laughing Skull amber ale is available in bottles at most stores, (and The Vortex, of course), but it tastes so much better straight from a keg that was filled a few feet away.
Midtown
When: Thursdays, Fridays, and Saturdays
With the most picturesque view of any, this BeltLine and Piedmont Park-adjacent brewhouse is your best in-town, date-night spot most months of the year. Orpheus also brews some really interesting varietals, including a plum saison that has a sour spice that will pucker and quench simultaneously.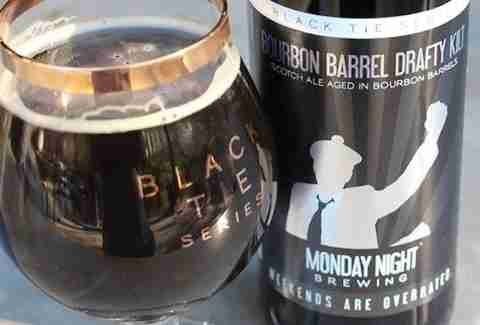 Westside
When: Monday, Thursday, and Saturday
These weekday warriors are not afraid to serve the businessperson who knows how to embrace every day of the week. Try their Drafty Kilt which is strong, rich, and sweet... and not something you want to wear until the weather gets a little warmer. Or ever, really.
Marietta
When: Thursday, Friday, and Saturday
The rabbit-themed cans you see all over town call Marietta their home... err, warren. The Watership Brown is a hoppy, 7.2% brew that goes well with any smoked meat, and the Gangway IPA is super-crisp and a tremendously hoppy complement to everything under the Atlanta sun.
Alpharetta
When: Tuesday, Wednesday, Thursday, Friday, and Saturday
The Mason-tasting jars here could easily preserve your pour for a long time, but it's unlikely it will survive past a few minutes. Open all afternoon and evening on Saturdays, this is your Northside place to spend a long time contemplating life's mysteries, and how good the Cooter Brown ale is.
Decatur
When: Friday and Saturday
One of the littlest brewhouses in Atlanta is turning out some seriously sweet brews, like The Fünk Weisse, which is as good a bitter as you will find, and the Tropic Thunder, which will pound any hop-head in to submission.
Hampton
When: Thursday and Saturday
The Southside is largely underrepresented in all things food and drink, but these jailbirds are doing something about it: Show up for a (conjugal?) visit and be treated to the Slammer Wheat and Misdemeanor Ale. Just don't let the warden catch you smuggling any contraband out of the facilities.
Decatur
When: Friday, Saturday, and Sunday
The tap pouring Ode to Mercy needs to be your first stop at this lofty Decatur space. It's a hearty imperial brown ale (clocking in at 8.2%) that warms you in the cold, and refreshes in the heat. Either way, you're covered without having to have too many.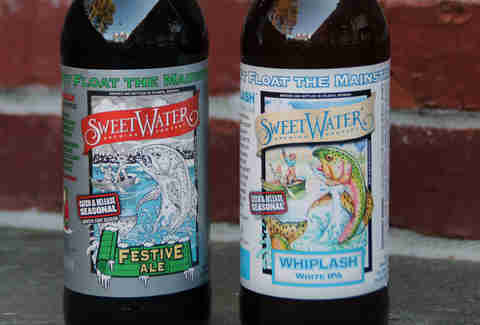 Lindbergh
When: Wednesday, Thursday, Friday, Saturday, Sunday, and some Mondays
The king of local brewers has grown so big for a reason; it shares its product with all on a very regular basis. Go almost any time, but especially for the regular comedy nights on Mondays or the special events like the 420 Fest, which is growing into a legitimate music festival with Snoop and many other appearing during the three-day shindig.
Sign up here for our daily Atlanta email and be the first to get all the food/drink/fun the ATL has to offer.