Once there was a time when Atlanta's definition of a great beer bar meant any place that would start pouring Michelob at exactly 12:30pm on Sunday, which happened to be when you realized you had so many Michelobs the previous Saturday night that you forgot it wasn't 2012 yet and Sunday sales were still non-existent. Thank God for those places that held us down until we started getting better options, which are now here, and listed for you below... in case you're still drinking too much Michelob to find them.

Decatur
Not only can you play a mean game of pool here, but you can also drink pitchers of beer made in-house by a guy named Chase Medlin, who took over as head brewer after the previous guy left to start a little liquid operation called Creature Comforts in Athens. Twain's has not only kept up the good work, but has continued to excel and innovate, with new tweaks on some of its most popular pours, such as 10 Snakes Fruit Ale, Bright-Eyed Espresso Brown, and Galactic Criminal Sin IPA, the latter of which recently won first place at the Atlanta Cask Ale Tasting Festival.

East Atlanta
Like the perilous transatlantic voyages of yore, this massive late-night watering hole from the MJQ gang took way longer than expected to complete (two years, to be exact). But the result is totally different: a beautiful merchant ship of a restaurant dishing out seasonal brews and everything from mini hot dogs to seasonal plates. And, also unlike those bygone voyages, there are usually women here.
West Midtown
With all the games you can play here, Ormsby's might be forgiven for having Dave-&-Buster's-quality brews. Fortunately for real adults who don't hate themselves, Ormsby's takes beer as seriously as beer drinkers take foosball & darts. One of the partners, Michael Goot, worked in sales for SweetWater, and it's not far from westside breweries like Monday Night, so the suds standards are kept pretty high. Everything from Jekyll's Pineapple Habanero Hop Dang Diggity, which is offered on tap, to rare bottles like the 22oz Mexican Cake imperial stout from Westbrook -- which sells for $30 -- is offered.

Inman Park (Krog Street Market)
Anybody with a bank loan, a great location, and a contractor that knows how to run lines from kegs to taps could start a decent growler operation. What makes the KSM location of Hop City so genius is that you can walk into the market, find a beer you want to drink on the chalkboard (separated into categories of locals, style, seasonals, etc.), and get a cold pint to sip at the bar -- or at one of the tables nearby. If you like what you're sipping, you can walk through the glass doors next to the bar, into the retail shop, and buy a sixer (room temperature or cold). It's a setup that almost nobody in town has, and it works magnificently.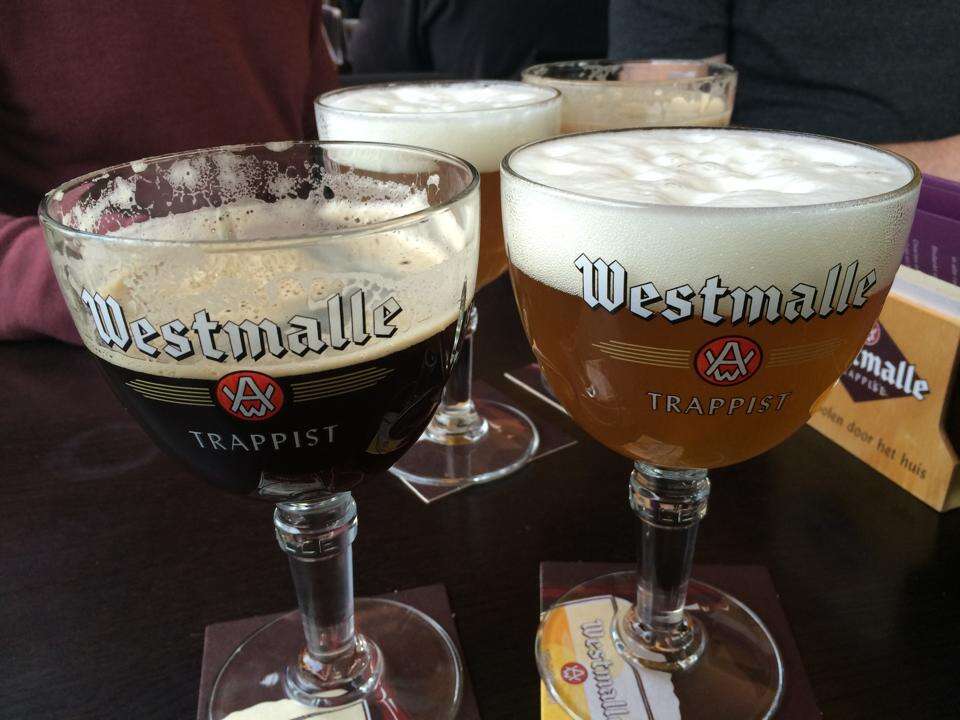 Downtown
Now that there's a legitimately viable drinking and dining scene downtown, it makes no sense that you would be in the area seeking proper beer without going to ATL's oldest independent brewery/restaurant. Owners Alan and Cindy LeBlanc (also owners of White Oak Kitchen & Cocktails), along with brewmaster John Roberts, balance eats from the wood-fired grill with house brews like Max Black (Czech-style dark lager), Frost Giant double IPA, and more, and they give 50¢ from every pint sold of their "Drink Beer Do Good" program to local charities that assist the homeless (like Atlanta Union Mission). We'll drink to that.

Atlantic Station
You can find beer in various places within walking distance of YH, which is good, because unless you live there, it's hell getting into/out of Atlantic Station. But you won't find a range of options -- 100+ ciders, lambics, lagers, wheats, IPAs, local seasonals, etc. -- in the neighborhood that is nearly as wide as what's coming from Yard House's church organ-esque tap system, which individually sends thousands of gallons of suds from the keg room to the taps, which are perfectly kept between 36 and 38 degrees until filling your glass at the huge rectangular bar. Most places don't even have a food selection to rival your beer choices here.

Little Five Points
It has a long, shotgun-style entrance necessary to accommodate the massively long bar behind which 430 different beers are being poured, and a small selection of sweet gastro-style eats is being served. Each comes with a suggested beer pairing, which -- at least in the case of its SweetWater Spent Grain Bread -- is made using said beer.
Downtown
Pretty much any bar in town can say it has German beer -- it's really not hard to find. However, since that could technically mean it has a single bottle of Lowenbrau from the '80s, you should hit Biergarten if you want the real stuff. It's the first place in town to pour German lagers Zunft Kölsch and Bitburger (the official beer of the German national soccer team), and the drafts also include names you're probably familiar with (Spaten Optimator), plus stuff for people who might actually be German immigrants, including weizens from König Ludwig, Krombacher, and Weihenstephan.

Grant Park
Stop zooming past this Memorial Drive beer post, because a) there are police traps just waiting for you to go one mile over the 35mph speed limit, and b) you can stop here and drink great beer! Though the building looks small from the street view, it has big-time brews inside -- 28 craft taps and more than 20 bottles and cans, to be exact. You can get as basic as PBR or Lone Star, or as fancy as Jekyll Export Stout, Highlander Strong Scotch Ale, Kattegat Baltic Porter, or Terrapin Mosaic, which is quite nice this season.

Sandy Springs
Formerly called "The Fred," then renamed (but available only to Taco Mac's "Brewniversity" members who'd scored enough points to be deemed worthy), then closed, and now reopened, Chapter Room is a speakeasy-style basement enclave, with barrel-inspired design and cozy red leather roller-chairs. It boasts exclusive beer (Cedar Creek Dankasaurus IPA, Orpheus Minotaur sour/wild ale, etc.), plus upscale cocktails, wine, and snacks like bacon-wrapped figs.
Midtown
It's basically our very own Cheers, with an exceptional menu and a cellar stocked with its own brews. Plus, once you've been to a Beer Geek Tuesday night, you'll understand why, sometimes, you want to go where everybody knows your name, then totally forgets it, because they're drinking so much beer.

Decatur
Decatur's grand poobah of suds has been around forever... err, 19 years... for a reason: ­it has it all, from a seemingly endless list of suds, to classic pub snacks (Bavarian pretzels, jars of pickles, etc.), to an entire bar devoted to beers from Belgium, which is, like, a country, or something.

Inman Park
Set up beneath a Victorian house from the early 20th century by a homebrewing couple, Wrecking Bar is an artisanal meal-serving ratskeller that looks like a happy, drinky dungeon thanks to solid granite columns and a brick-floored, cushy leather-couched lounge dubbed the Coal Room, which is quite the anthra-sight to behold (if you'll pardon the expression).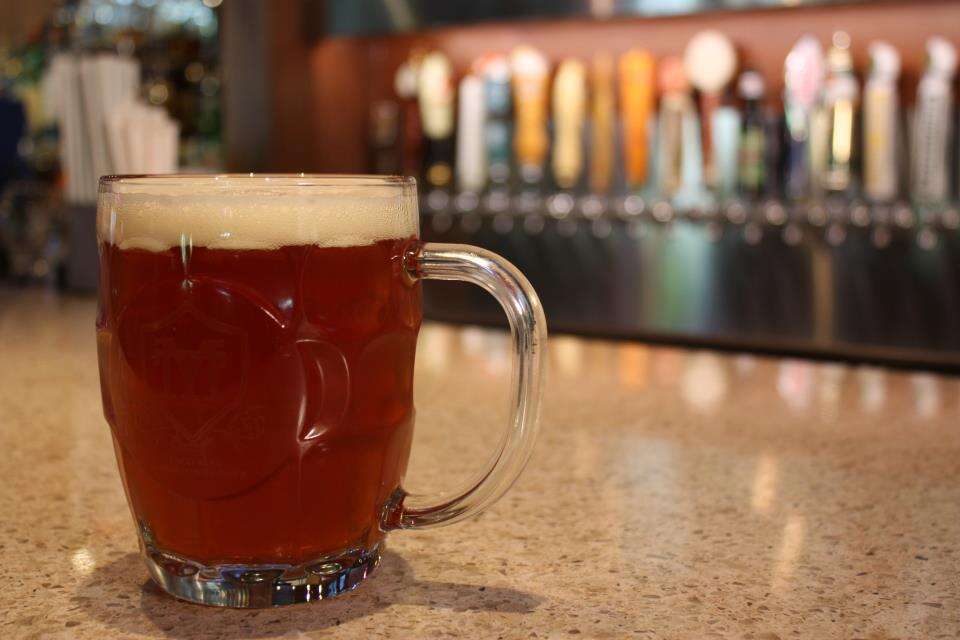 Midtown
These guys take beer so seriously, their "Brewniversity" program is more valuable than a degree from, like, UGA. "Chancellor" status comes when you've tried 1000 different beers there, which isn't as easy as, like, getting a 4.0 at Georgia or anything, but is still totally doable.

Midtown
The next time you go do something fancy at The Fox, pop in to Publik, where things like an 11% ABV "Blithering Idiot Barley Wine" -- which they were apparently drinking when they named the place -- are being served.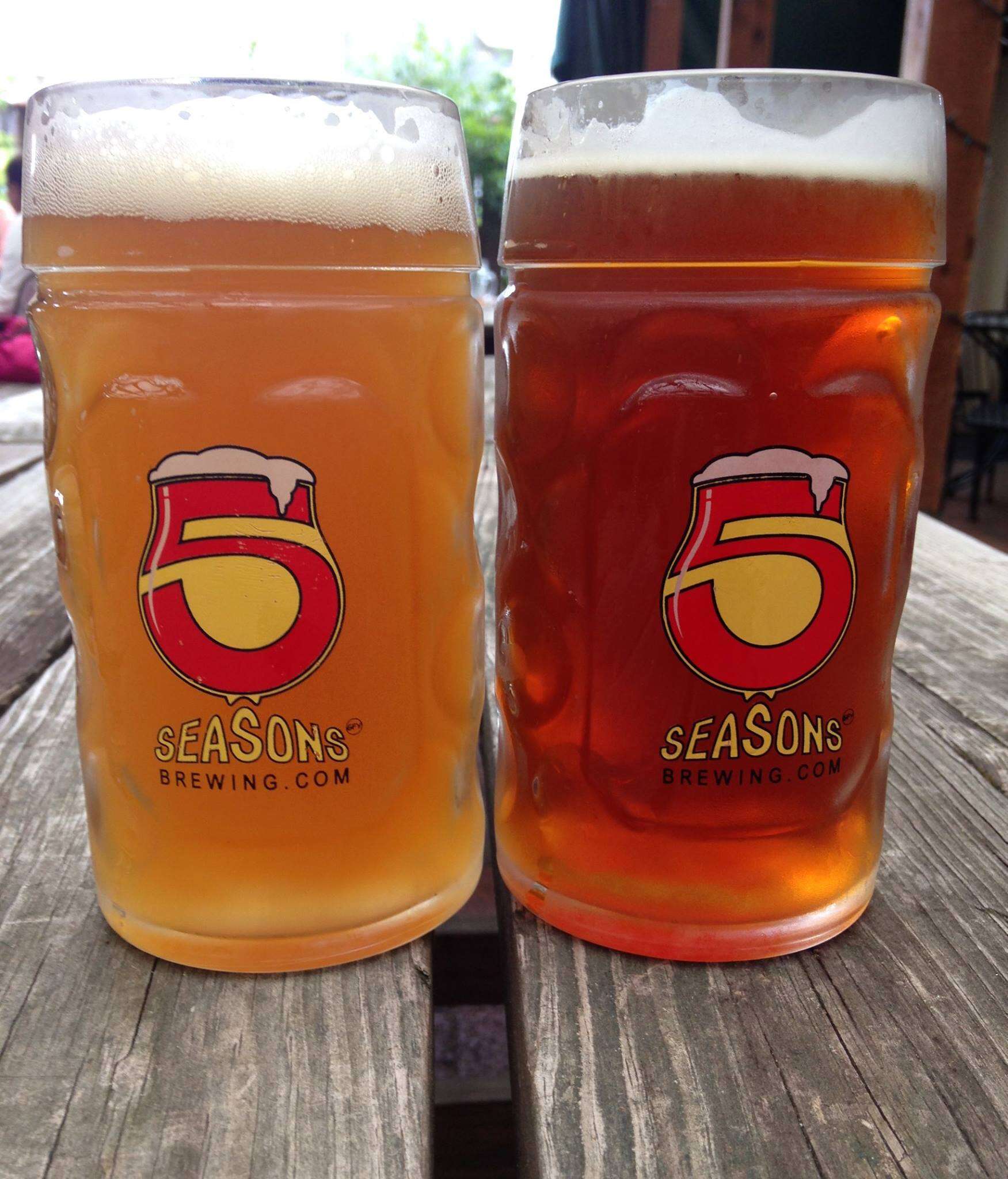 West Midtown
A massive three-level beer- and grub-fest, 5 Seasons comes complete with a subterranean brewery that produces a ridiculous 250 suds varieties per year, a horseshoe-shaped bar on the first floor that's rocking fire hydrant-flanked taps (presumably, no dogs allowed), and an upstairs patio that's the perfect place to try its "Hair of the Dog Brunch."

Ponce
It doesn't have a giant selection, so Bookhouse makes sure that what it has on tap counts. Trust whatever the bartender recommends, and then sit back and enjoy what's playing on TV (which is more likely to be a showing of Purple Rain than that day's SEC game).

Midtown
At TAP, find crazy­-good food, a sweet outdoor eating/drinking space, and a huge range of the hoppy stuff, including local faves like Wild Heaven's Ode To Mercy; Monday Night Brewing's Fu Manbrew; and whatever's flowing from the hand­-pulled British-­style beer engine.
Sign up here for our daily Atlanta email and be the first to get all the food/drink/fun the ATL has to offer.
True story: Mike Jordan was the first black man in Huntsville, AL, to drink Hoegaarden. He's not sure why he just told you that, but tell him about your favorite beer and suggest other great local drinking places by tweeting him at @michaelbjordan.