Summer wouldn't be complete without some amazing cocktails. To make sure you're only imbibing the best, we scoured the city for the best speakeasies, neighborhood pubs, farm-to-table tipple spots, and everything in between.
Recommended Video
Charleston: The Ultimate Local's Guide
Buckhead
Opened by a former ONE. midtown kitchen king, this rustic joint boasts an open kitchen and bar that blend with granite & wood dining tables and brick walls, all lit by architectural desk lamps -- a nod to the book The Seven Lamps of Architecture, which is a set of architectural principles laid out by John Ruskin: sacrifice, truth, power, beauty, life, memory, and obedience. That dude was kinda weird... or he'd had one too many of the blood orange & bourbon Red Derbies being made behind said open bar.
West Midtown
A farm-to-table-style eatery in the old stockyards, MU doesn't just do food: the swillables list includes things like the Miller Thyme w/ Miller's gin, lemon & thyme, and the vodka/ green tea/ grapefruit/ lemon/ rosemary Soliloquy, which you probably won't be able to shut up about.
Midtown
Helmed by a former Georgia Restauranteur of the Year, this Old Fourth Ward eatery pairs its constantly rotating menu with a slew of specialty tails like the Knickerbocker Gin/ yellow Chartreuse/ byrrh/ strawberry-agave sour The Right Stuff, that you'll presumably want to (Tom) Wolfe down.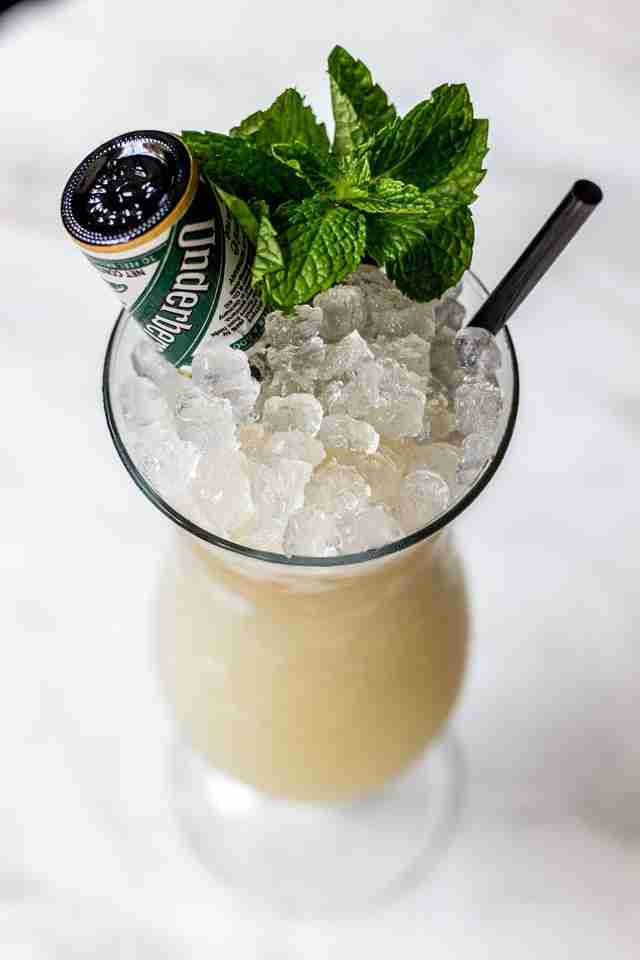 Inman Park
Emphasizing Italian amari and bitters, this small, retro, cocktails-first spot is a 1970s-feeling fun-starter for your afternoon and evening, and has all-star bartenders from a where's-where of Atlanta watering holes (Leon's Full Service, Victory Sandwich Bar, Joystick Gamebar, etc.), plus a menu separated into four drink-preparation methods -- "built," "sodas," "stirred," and "shaken." From that last group be sure to try the Bone & Mast, made with bourbon, rum, banana, a stout reduction, allspice, and lime.
West Midtown
It's a ramen spot, a living monument to Blade Runner and Big Trouble in Little China, it has amazing music (check the playlist), and it features a randomly changing drink menu, which has included various cocktails, from the smoky mezcal/rye Found Art, to current concoctions like the herbal liqueur Green-eyed Monster and the funky coffee/amaro/vermouth/cacao Tiger Uppercut.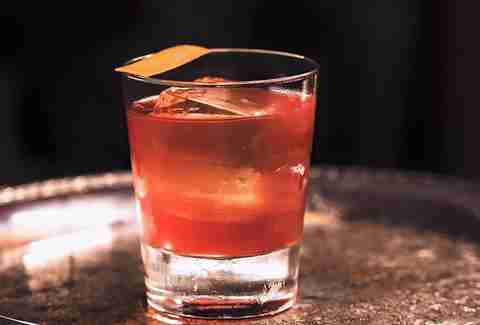 Decatur
Most people became familiar with Kimball House due to its incredible oyster selection, but the famous ATL mixer Miles Macquarrie is a partner, which means that this old rail station in The Dec will boost your caboose with a Herbsaint daiquiri served with tarragon oil; the Cherry-Coke-ish Cowboys & Indians, with Colorado whiskey, Madeira, kirsch, preserved cherry, and cola bitters; a serious absinthe service program; and a bottled Old Fashioned that serves four for under $40.
Buckhead
Reservations are the only way you'll get any refreshment at this super-exclusive cocktail parlor connected to sushi restaurant Umi. The name means "secret," the space is intimate (though two stories), and the staff serves guests according to the practice of Japanese "selfless hospitality" (omotenashi, if you wanna get technical). It's run by T. Fable Jeon (The Lawrence, etc.) and Shingo Gokan, who's famous in NYC for a similarly hard-to-access Japanese speakeasy called Angel's Share.
Krog Street Market
Greg Best, Paul Calvert, and the rest of the TC gang are a drinky dynasty similar in spirit (ahem) to a 2016 booze-mixing version of the '99 Lakers. It will be you, however, who feels like the repeat champion after hitting the bar (pay homage to the Biggie Smalls painting if you can snag a table upstairs), where you should sip the signature house punch over crunchy ice in a metallic cup, or super-strengthened libations like the Holland Tunnel, with rye, Quina aperitif, amaro, and Angostura.
Ponce City Market
Most people don't expect a place selling South African beef jerky to become a great cocktail hangout, but ask beverage director Sean Gleason to make his favorite drink for you, and you'll never look at Mai Tais with touristy disdain again. While you're there, ask him when he's bringing back the Dark Side -- a dark rum, sherry, and imperial stout reduction masterpiece -- and he'll probably say "Soon!" or "In fall, maybe!" or "Tell Mike Jordan to f*ck off!" He'll know who sent you.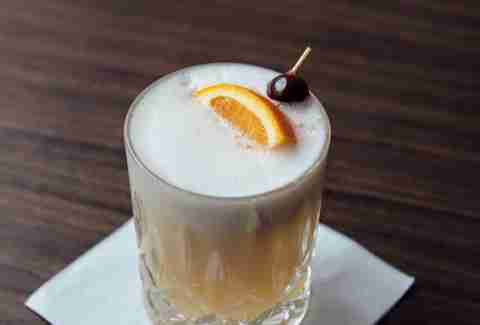 Ponce City Market
The folks that gave us Decatur's Pinewood Tippling Room (specifically co-owner Julian Goglia) have provided us with mid-century modern in the form of an upper-level PCM perch with old-school flavor (note the awesomely cheap art vending machine near the door), and approachable, glamorous beverages, be they classics (Scofflaw, Aviation, French 75), or tableside-service drinks for four, including Rob Roys with Glenlivet 12 Year, and other throwbacks that sound simple, but that you probably can't make taste as delicious.
Old 4th Ward
Nobody expected an arcade bar to be as wild with its tonics as Joystick has been since opening. Co-owner Brandon Ley has meticulously put together a highly respectable program that takes fortified wines as seriously as it takes random cosplay parties and the hosting of weird local podcasts, and sexy liquid inventions like the Donkey Punch.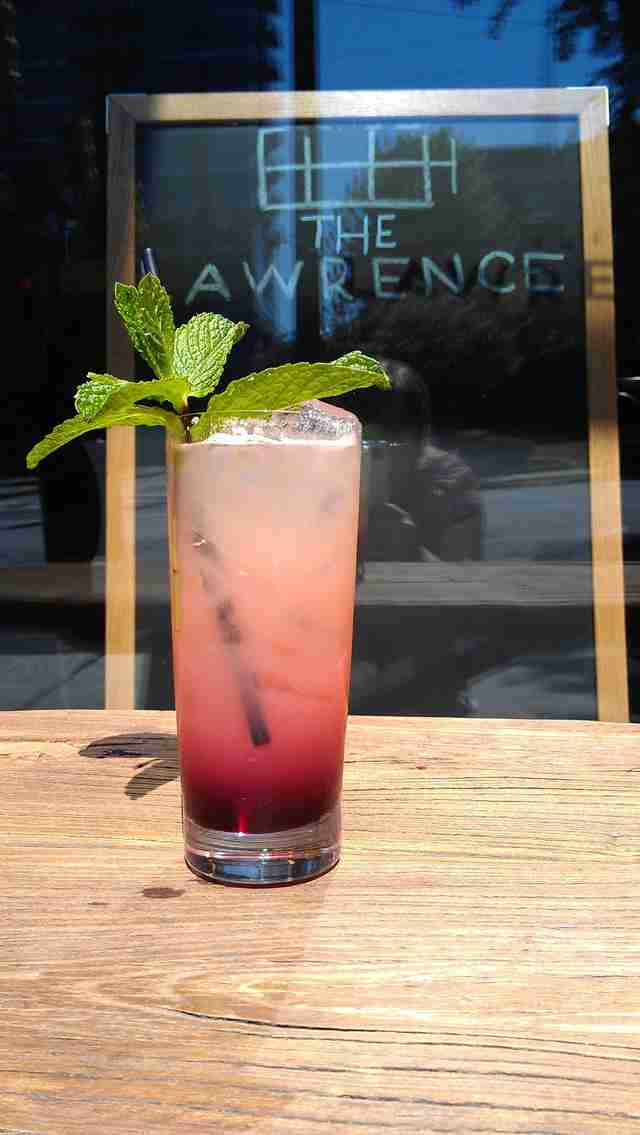 Midtown
Partner Eric Simpkins, who's been a fixture of alcohol-based mixtures in ATL since the mid-aughts days of TROIS (remember that joint?), has been the steady hand that pours success out of this once-untenable building. With The Lawrence, he makes sure that you get serious liquid sustenance, including several creations made with house infusions (lavender mint tea vodka, cinnamon-chipotle-infused añejo tequila, lemongrass-infused rye) and other ass-kicking drinks like the Armagnac-mixed Brooklyn Social Scene, whether he's there or not.
Decatur
The Victory gang may have shuttered Paper Plane, but they kept the space and made it a tropical paradise on Church St. Go there on a festive eve and get your Dr. Gonzo on with a Singapore Sling. Go Wu-Tang Clan on a Ghost Face Kula with five-year rum and a bunch of other madness. Hell, bring a friend or three and get a larger shaken or stirred tropical bevvy for $30, or go full-crazy on a $100 punch bowl for six to eight drinkers. Actually that last one. Do that one.
Sign up here for our daily Atlanta email and be the first to get all the food/drink/fun the ATL has to offer.