You already know a ton about Buckhead: It was named after a giant deer head that some dude hung on Peachtree, Outkast thinks it's a good place to get gold chains off white folks, and it's got a shton of sweet bars. In fact, it's got so many boozers that it can be hard to pick the best place to do your drinking. Now if only someone came up with a list of Buckhead's 13 best bars in a bunch of different categories... oh, wait!
Behind this green brick facade are some ratty booths, questionable bathrooms, and some rough pool tables. You'll also find the coolest bar staff, the weirdest DJs, and a damn good time.
During the day it's a throwback watering hole where you can grab a few cold ones and talk trash about each other's favorite team. At night it gets a little friskier with dual poles in the back room for, uh, "dancing".
Its name has got to be ironic, because the place is clean, the booze is good, and the bartenders and clientele are plenty hot. This is not to say you can't get a cheap beer and a cheap shot, we're just saying that the ambience is excellent.
Any and every college or pro team fan comes here to watch their boys win, lose, triumph, or choke. The massive patio will keep you comfortable in the heat, cold, or massive blowout.
Young professionals flock here to support their alma maters, and to scope out potential partners. Bottomless Sunday mimosas are a great reason to come back to this mini-mansion and reminisce about the night you had there before.

This is where the beautiful people come to have a nip or two. Whether you're a Buckhead Betty or a Buckhead Beau, you can certainly set up your next booty call, and are all but guaranteed a full meal, flashy cocktails, and flying napkins.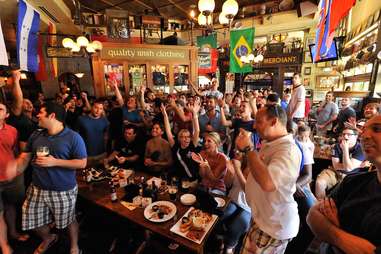 Always the place to wear your club's colors and grab an imported pint, they've been a Buckhead ex-pat outpost through all the renovations. The corned beef, English breakfast, or a thick pile of chips are good backers for an Irish coffee and a rugby match.
This gorgeous new rooftop bar is stacked with every type of liquor you could ever desire, and all the knowledge to prepare it perfectly. Their mule with absinthe and homemade ginger beer leaves you just the right kind of loopy.

Dollar (and sometimes free) drafts, three dollar shots, and giant pitchers of mixed drinks are all magnificent reasons to visit this college (and after-college) hangout. A steady stream of working-on-being-famous bands keep it loud and rowdy.
This new venture from Johnny Esposito Jr., heir of the Johnny's Hideaway bad decision empire, is a decidedly more crafted venture. Sliders, salmon, steak, and short ribs back a solid bar filled with a nice wine list and equally well-crafted booze.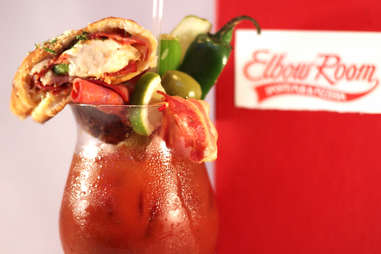 You'll find solid Italian food across the menu, as well as on top of one of Atlanta's best Marys. An impossibly long bar and spunky booze slingers make this your casual place to swig in the heart of the newly swanky Buckhead Atlanta development.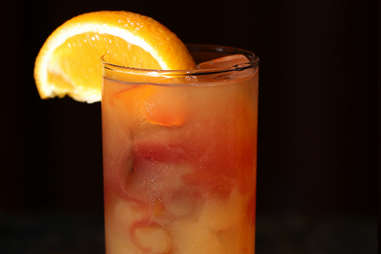 They select each of their own barrels from Kentucky's most impressive distilleries because they care about you and your cocktail experience. Enjoy their massive selection of neat, on the rocks, or muddled with love. Any way you take it, they'll make it.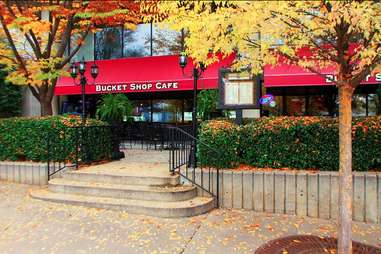 A big patio, big wings, and, yes, buckets of beer give you the midday fuel for whatever your business may be. This of course includes your Sunday brunching needs. Oh, and $4 Bloodys and mimosas go so good with their chicken rolls.
Sign up here for our daily Atlanta email and be the first to get all the food/drink/fun the ATL has to offer.