Ever look at professional athletes -- golfers, baseball players, Martin Gramatica, etc. -- and think, "I could do that if I just had a little training"? Well, now you can compete at the highest level in a... um, "sport" you've been preparing for since college: The Chalice of Champions Team Drinking Tournament. The adult activity maestros at Decatur's Atlanta Sport and Social Club want you, and three to five other friends, to compete in a one-day Olympic-style beer-drinking throw-down this weekend for the right to be named the ATL's baddest... err, greatest brew-guzzling team.
Recommended Video
This Game Day Pizza Is Encrusted With Pigs-In-A-Blanket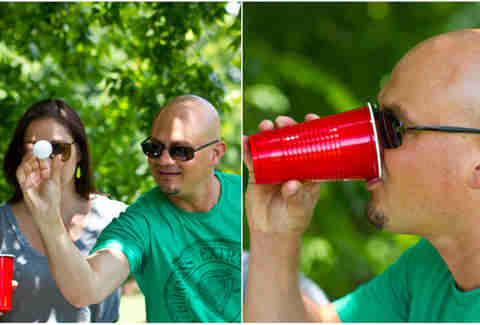 The epic suds melee is going down Saturday the 17th. Here's what to expect: prizes for best costume, most spirited, first to pass out, etc., and an overall competition highlighted by games like beer pong, where the only thing more gratifying than winning... is losing.
You'll also compete in classic equilibrium-altering games like a keg relay race, suds spinner, flip cup, and, of course...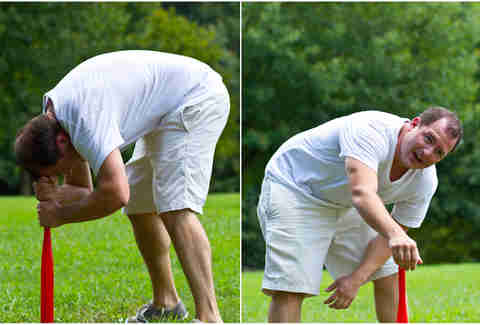 ... dizzy bat, which famously tests your dexterity... and your ability to keep down beer/solid foods.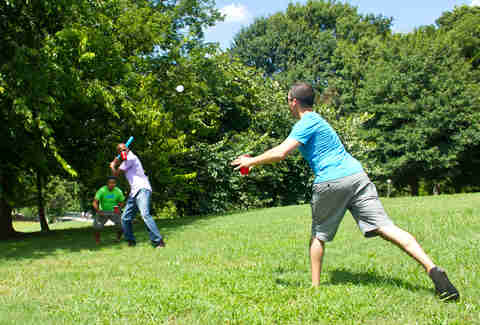 Challenges get tougher in the Playoffs, where, despite being down to about a quarter of your usual brain-power, you'll play quarters and, the same thing John Kruk played his whole career: beer baseball.