Perhaps you've already noticed, but the face-meltingly hot Atlanta summer has finally ended. It's now time to bust out your coats, hats, and touchscreen gloves and start thinking about the parties, social functions, shopping, and family events you have to attend... and, of course, all the thick, dark, rich beers you need to get yourself through it all.
Wild Heaven Ode to Mercy Special winter ale
Wild Heaven Craft Beers
In recent years, Wild Heaven's wildly popular Ode to Mercy has become a local seasonal favorite. How did they manage to improve on this legendary robust brown ale? For starters, aging it on bourbon soaked oak chips gives it a semi-sweet finish and imbues its already killer flavor with hints of vanilla, oak, and coffee.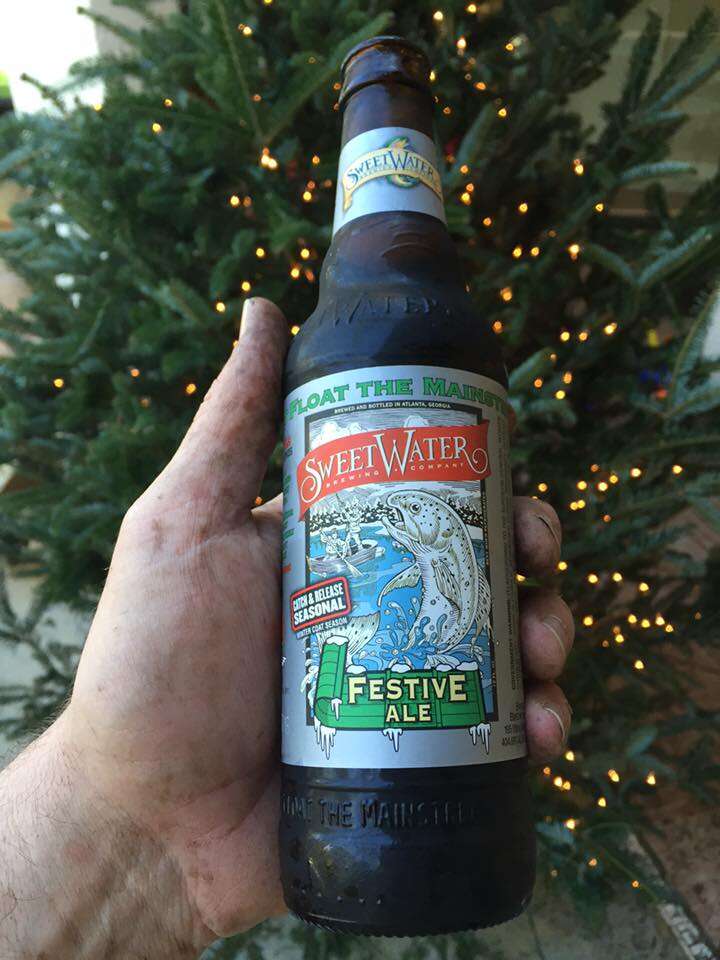 SweetWater Festive ale
SweetWater Brewing Company
A perennial favorite from SweetWater, this bold winter ale is brewed with holiday spices, including cinnamon and mace, which serves to complement the smoky bacon-y flavor from the dark roasted malts. And yes, you read that right: BACON. Bring this to every holiday party; be everyone's favorite guest.
Three Taverns Feest Nöel
Three Taverns Brewery
This rich Belgian-style quad with spices has been called "merriment in a glass," and for good reason; delicious things make us happy, and this beer is delicious. By using dark roasted malts, imported Belgian dark candy sugar, and seasonal spices (including cardamom, allspice, and cloves), it's deep, dark, and intensely flavorful.
Southbound Moondance
Southbound Brewing Company
The newest addition to Savannah's Southbound Brewing Company's already solid lineup, this spicy Belgian-style beer has all the silky smooth flavor you've come to expect from a great stout, with the added benefit of some delightfully unexpected spiced fruit nuances.
Last Place stout
BlueTarp Brewing Company
With hints of rich dark chocolate and coffee amidst a bold, beautifully hoppy bitterness, this stout is highly enjoyable, and drinkable. It was previously only available on draft, but not anymore. Be on the lookout for it in cans across the city, because it's damn near guaranteed to become one of your favorite handcrafted seasonal stouts.
Red Brick Divine Bovine
Red Brick Brewing
This creamy milk stout is brewed with chai spices to create an exotic, yet delicious taste that would go with any number of meals or occasions. Dark chocolate notes combine with ginger, cardamom, black pepper, coriander, and cinnamon to make a truly unique beer we'd enjoy year round if we could.
Creature Comforts Koko Buni
Creature Comforts Brewing Co.
Ever wished a mocha and a beer could have a glorious, hyper-tipsy baby? Then look no further than Koko Buni. A silky, full-bodied milk porter with toasted coconut, coffee, cocoa nibs, and vanilla beans, it's highly crave-able. We're talking creamy, sweet deliciousness.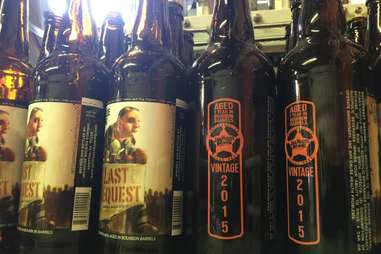 JailHouse Last Request
JailHouse Brewing Company
Aged in Heaven Hill bourbon barrels, this imperial stout is a complex beer with sweet undertones that enhance and help showcase its smooth, smoky profile. And the earthy, rich bourbon flavor? It's there, and it's prevalent. It'll surely be the last beer you request closing out at the bar.

Terrapin Moo-Hoo
Terrapin Beer Co.
This luscious milk stout gets its chocolate flavor from cocoa nibs and shells from the decadently upscale Olive & Sinclair Chocolate Company. And the hints of chocolate go with the roasted barley flavor like gangbusters. Very sweet, very creamy, and very good.
Sign up here for our daily Atlanta email and be the first to get all the food/drink/fun the ATL has to offer.

Brook Bolen looks forward to drinking her way through this list. Hopefully she won't tipsy tweet too much @BrookBolen.