5 new Summer cocktails you need to try now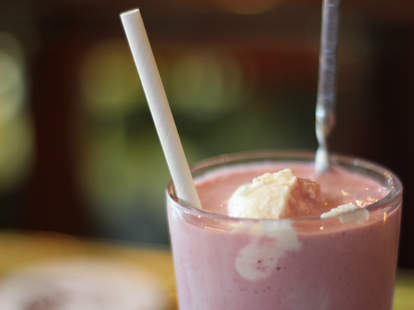 Atlanta Whether you call it Hotlanta or not (don't!), there's no escaping the temperature this time of year. Our local booze slingers are aware of this problem and have kindly come up with some new concoctions designed to keep you cool. And we've kindly come up with a list of the five best ones to try, 'cause we are cool... and it's, like, our job.
South City Kitchen
Country Thyme Lemonade: South City Kitchen
There are few things that make a cocktail go down smoother than a great pun, which must be why this Absolut Citron, thyme-infused syrup, fresh lemon juice, and fresh sprig of guess-what-herb tastes soooo good. Continue Reading
Sebastian Davis
Boozy Berry: Ted's Montana Grill
The Mouth of the South gives you a combination of fresh-squeezed lemonade, wildberry fruit purée, and cool vanilla ice cream, but don't be fooled by the sweet creaminess, he adds a generous pour of Tito's Handmade Vodka and Grand Marnier, too.


Ecco
All About Eve: Ecco
This ode to a more refined time will keep your Summer drinking classy. It's got a little Sherry, Square One Organic Vodka, Crème de Griotte (an intense creamy sour cherry liqueur, FYI), and is topped with house-brewed ginger beer.
Sebastian Davis
Peach Daiquiri: Polaris
This reopened Atlanta institution is reminding you that the classics are classics for a reason... which in this case is why they make this sucker using High West's Vodka 7000' Peach, which isn't the gross syrup stuff you're used to -- actual macerated peaches imbue this liquor with the sweetness of Georgia's signature fruit.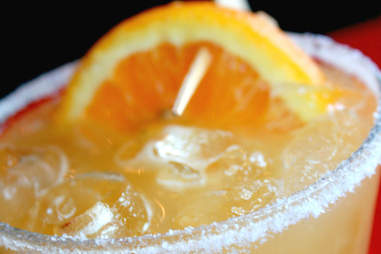 El Taco
Naranjarita: El Taco
El Jimador reposado, blood orange puree, and house sour mix bring you a new alcohol experience. You can think of it as sort of a tequila sunrise/margarita/Bellini/bit of ice-cold refreshment.