If variety is the spice of life, then selecting from over hundreds of tequila varieties is the whole dang spice cabinet of life. We've put together a quintet of five hot agave spots -- all you've got to do is work out when you're gonna get over there.
Recommended Video
Art of the Meal: Chloe Rose Makes Super Mario Bros Art With Hot Sauces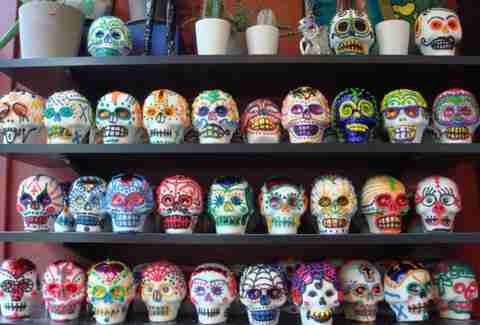 Bone Garden Tequila Club
Tequila Bona Fides: 50 bottles, including a barrel aged beast called Fatass Anejo. Because it's wide with flavor.
Quick Bite: The Puerco Azteca tamale. Do it.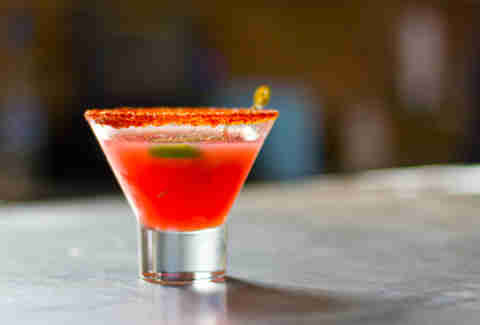 MAR
Tequila Bona Fides: 40+ tequilas bolstered by devilish house infusions -- por ejemplo, the Diabilito, featuring blood orange sour, serrano'd tequila, and a chili-lime rim.
Quick Bite: The foie gras empanada. Because foie gras empanada.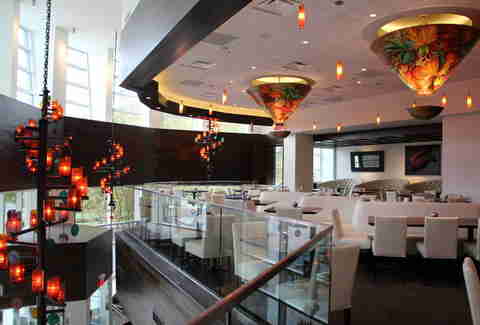 Mi Cocina
Tequila Bona Fides: 30+ tequilas and a dozen margaritas headlined by the Mambo Taxi -- famous around Dallas for being consumed by just about anybody who's famous in Dallas.
Quick Bite: Bacon-wrapped shrimp brochettes stuffed with jalapeños & jack cheese.
Moderna
Tequila Bona Fides: 40+ tequilas never go out of style. Cocktails like the Calibre 50 (agave nectar, orange, and Angostura bitters) will ensure you're not just hanging on the wall.
Quick Bite: The steak salad, because it's a salad, but really it's a steak.
Mezcalito's Cocina and Tequila Bar
Tequila Bona Fides: 35+ tequilas are shored up by experiments like the Devil Water in the photo above, which is infused with ten kinds of peppers.
Quick Bite: The chilaquiles, which is a tortilla lasagna. Mexican Garfield approves.