The 5 Atlanta beer events you must attend this weekend
Atlanta It's 4/20 this weekend, giving you the perfect opportunity to inhale... the heady aroma of hops as you customize your own beer right at the bar, hit SweetWater's annual 420 suds fest, and more, thanks to these five can't-miss beer events.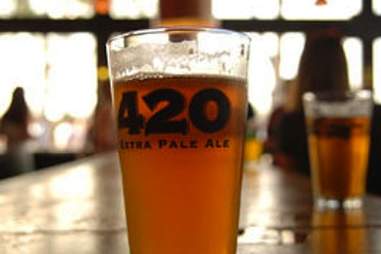 SweetWater 420 Fest: Your buds at SweetWater got so big, Candler Park wasn't able to hold them anymore, so they're bringing their "Experience" tent (and all its exotic beer offerings) and some of the biggest names in bud-rock to Centennial Olympic Park Friday, Saturday, and Sunday. Oh, and speaking of "buds", despite the event's name, there is still none of "that" allowed here. Continue Reading
5 Seasons Mystery Cask Tapping: The brewmeisters at 5 Seasons are gifting you with their best in beer, but you'll have to show up to find out what your bounty is. Choosing their favorite hop blends, and adding other bonuses like roasted coffee beans, they pour it straight from the wooden barrel into your waiting glass this Thursday at 5:55pm.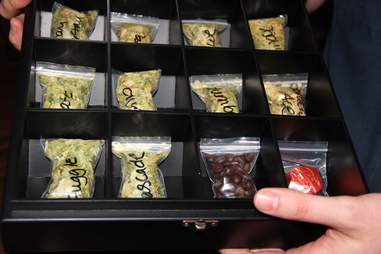 Summit's Wayside Tavern
Randalize your Thursday: Be a mad beer scientist from the comfort of your barstool with the help of Dogfish's "organoleptic hop transducer module", which lets you put flavors/aromas from a dozen different hops, or even cherry, coffee, and jalapenos into your suds. Find your own perfect blend at Summit's Wayside Tavern this Thursday, or cram a bunch of weird stuff in there and dare your buddies to drink it.
Firkin Friday: Wrecking Bar cracks open its doors Friday at noon, and is immediately cracking open a cask from its crafty beer cellar. You might get a Spanish cedar and habanero-aged IPA, or a "Peanut Butter Cup" Jemmy stout, but you gotta show up to find out.
Blue Tarp Brewery Tours: Decatur's up-and-coming Blue Tarp Brewing Co. is letting you get better acquainted with their offerings (including an 11.3% ABV dark chocolate stout, an impressive 10.1% double-IPA, etc.), and their facilities on Saturday from 3:30-7pm. Then, you'll need to get acquainted with your Uber driver.