Nowadays, it seems like everyone with a home brew kit thinks they're a beer "expert" (your meatloaf porter sucks, by the way Mr. Expert), which can make the search for brews that're actually worth drinking a little overwhelming. Sure, you can stick to mainstay suds-slingers like SweetWater, Monday Night, and Red Hare Brewing, but then you'd be missing out on a slew of new craft cold-one creators, so stop (meat)loafing around and check out our list of four sweet new suds spots, below:
Recommended Video
This Mojito Hot Toddy Is the Destroyer of Colds
Blue Tarp Brewing Co.
Decatur, GA
The biochemist behind this homebrew-turned-full-fledged craft beer brand got his suds-blending chops from the American Brewers Guild in Vermont, where he perfected concoctions that cover both ends of the hop spectrum. BTP's brews range from a sessionable red ale called BantamWeight, to a double IPA heavy-hitter at 10.1% ABV called Mother Hoppin'.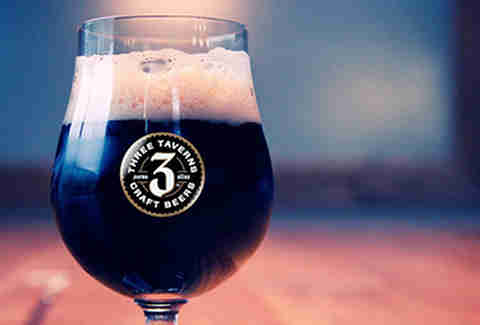 Three Taverns Brewery
Decatur, GA
Now pouring at restaurants/ watering holes around the ATL, 3T's American takes on traditional Belgian-style brews include the lower ABV Single Intent, and a blend of Belgium malts, American hops, and pure cane sugar called A Night in Brussels, though, unlike an actual night in Brussels, one probably won't be enough.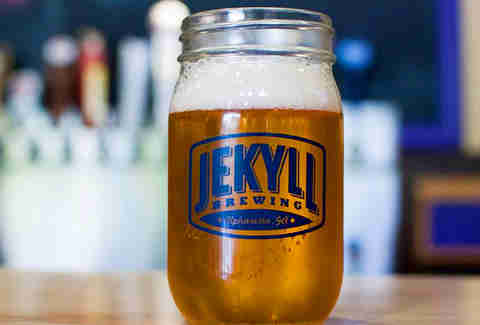 Jekyll Brewing
Alpharetta, GA
Being Alpharetta's first craft brewery is a lot of responsibility. Luckily, this Kickstarter funded suds operation (named after the island where the first Southern brewery was located), has a sweet tasting room, where they can kick back and sip a Kolsch-style Big Creek, or a silky American brown ale called Cooter. Oh, and you can have a few Mason jars full of suds too, as long as you do it... waitforit... responsibly.
Hop Alley Brew Pub
Alpharetta, GA
Helmed by a former SweetWater brewer, Hop Alley finally gives you a reason to travel OTP: A rotating list of seasonal and one-off brews (some of which go straight from the tank to your glass), and some delicious gastropub-style eats like a half Angus beef, half applewood bacon burger called the 50/50, which, sadly, is way better than the odds of you finding a good meatloaf beer anywhere.