Atlanta We already told you about the 12 things you absolutely must do this Summer -- one of which was watch the World Cup, which starts today (!). So, we figured we should probably tell you where to watch it... man, are we bossy. But seriously, check out our breakdown of Atlanta's best World Cup bars, sorted by neighborhood. Right now!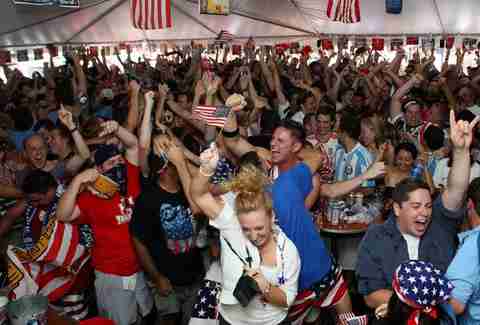 Little Five Points: Brewhouse Cafe 
It may be a good idea to sublet a room in L5P, because you're going to be spending a lot of time at the undisputed king of ATL soccer bars, where it's guaranteed to be packed from open until close for the entirety of the Cup. And if you're looking to get insight on each and every country playing, there is guaranteed to be a (tipsy) expert on hand to walk you through the finer points. Continue Reading
East Atlanta: The Elder Tree
Rowdy hooligans pack The Elder Tree throughout the year, so expect them to multiply like beer-soaked gremlins, or the multitude of club scarfs already lining the bar/ walls/ ceiling this month, but who cares if it's crowded? You'll be too busy trying to shout "offside!!" through a mouthful of Irish food and drink specials like house-made bangers and mash.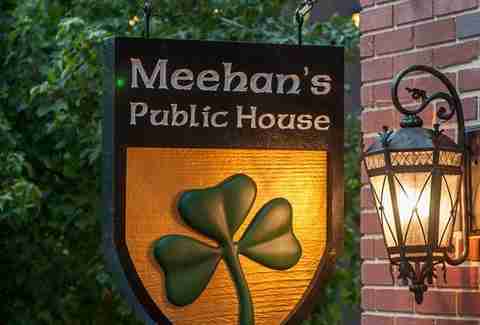 Downtown: Meehan's Public House
If you find yourself in the middle of the city and need to catch a match on your three-pint lunch, Meehan's is dedicated to making that happen. Already a soccer haven for Downtown businessmen, the shepherd's pie brings in the tourists from across the pond who need a little taste of home to go with their sport.
Midtown: Ri Ra Irish Pub 
With great rotating draft specials, you'll be able to go around the world in beers while trying to figure out whose flag that is in the stands. Oh, and hardcore ATLiens don't need to worry, they'll throw the Braves on, too. Assuming they're not losing too badly, obviously.
Buckhead: Fado Irish Pub
When it comes to sheer size, Fado has already won Atlanta's Cup. The downstairs is guaranteed to be packed with fans from at least six continents. If you're just popping in for a match and some whiskey, head to the upstairs bar and patio, where ample room, eager waitstaff, and international soccer chicks should make the experience all the more rewarding.


Brookhaven: Pub 71 
Boasting a puce wood interior, ample taps, and Americanized pub fare, 71's the go-to drink spot any time you're North of Buckhead, mostly 'cause they use beer in half their menu. But you should still order some to drink... and maybe a few shots if the US is playing.
Westside: Ormsby's 
To do the Cup Southern-style, the Westside is your best option, 'cause you can take in a match with Pimento cheese fritters, shrimp & grits, or one of the local brews on tap. Plus, Ormsby's famous bocce courts also provide a way to blow off steam after your team blows that lead.