Sure, you may know where to find the very best breweries around here, but that doesn't exactly make you a beer expert. You know what does? Not just drinking lots of beer, obviously, but drinking lots of beer AND reading our list of the 10 things you didn't know about Georgia suds. Drink it in...
1. Georgia is one of the only states where brewers can't sell their own beer
They have been battling to change that, but in a bizarre twist, instead of buying beer, you may soon be able to drink more beer for free at breweries and take home growlers... also for free. Stay weird, Georgia.
2. Atlanta = Belgium
Sort of. Three Taverns tapped (yep!) one of only three Belgian brewers in the US as its head brewer. With a name like Joran Van Ginderachter, you know he's legit.
 
3. We make hangover-free beers
Wild Heaven Craft Beers is one of a handful of breweries in the country that uses no added sugar, resulting in high ABV, but (relatively) hangover free brews.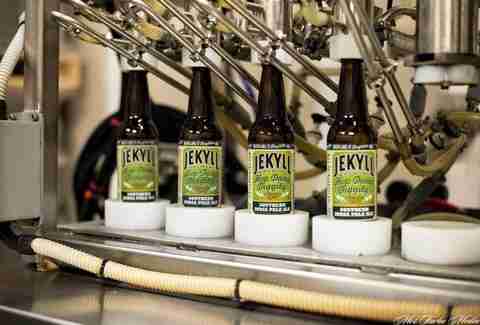 4. You can try a new Georgia beer every week for the rest of your life
Jekyll Brewing releases a JR Series every Tuesday, ranging from ciders to bourbon-barrel-aged stouts.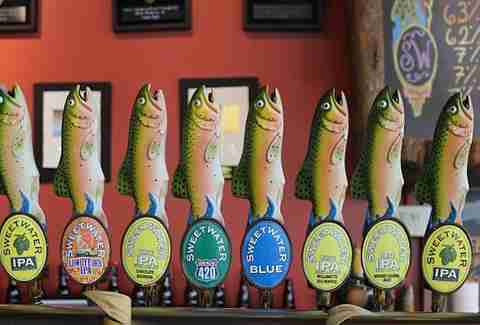 5. The SweetWater fish has a name
It's Trouser.
 
6. There's a beer designed to drink on boats
The aptly named Pontoon Brewing makes only low ABV beers that're designed for a long day of drinking, preferably out on the lake.
7. There's an epic brewery crawl awaiting you in Decatur
You can walk from Three Taverns, to BlueTarp, to Wild Heaven in less than 15 minutes, which is perfect, since you're not facing traffic or taking MARTA.
8. Jailhouse Brewing is haunted
By a ghost named is Old John. He was apparently behind bars in Hampton's old jailhouse for... waitforit!... public intoxication.
9. In true Bible Belt fashion, Monday Night Brewing began at Bible study
On... wait for it... Monday nights. But in true Atlanta fashion, those Bible studies soon turned into home-brewing sessions, which are now parties every Monday at the brewery.
 
10. Don't like beer? Try ice cream.
Frozen Pints makes cream dairy desserts with real craft beer in flavors ranging from Honey IPA, to a Brown Ale Chip, to Malted Milk Chocolate Stout.
Sign up here for our daily Atlanta email and be the first to get all the food/drink/fun the ATL has to offer.