Bottle-serviced plunge pools and rock star DJs on Revel Beach
If your three favorite acronyms are EDM, SPF, and VIP, get yourself to HQ Beach Club ASAP. The 45,000sqft daylife destination's a sprawling sun-drenched multi-decker pool party from the team behind Revel's after-dark HQ, all fueled by bottles of champagne delivered to private bungalow plunge tanks on this very surfboard by model servers, and throbbing beats delivered to an elevated dance floor by superstar DJs like Kaskade and Armin van Buuren. Want a closer look at both? Click up to surf through a day in the life.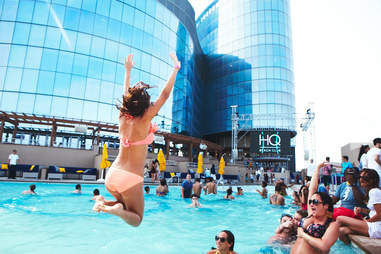 This. Unlike those poolside nightspots around AC, you're welcome to make a splash with more than your outfit here -- bathing suits are actually encouraged.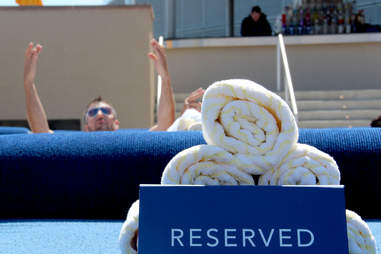 Being reserved, thankfully, only applies to the furniture.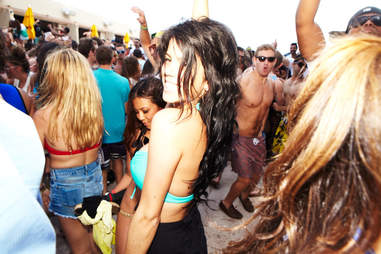 Don't want to take a seat? Hit up the elevated dance deck behind the pool where you can marvel at an enormous video wall, the Turbosound speaker system, and her.
If you don't want this dude blocking all your action...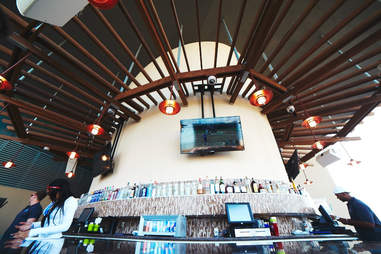 ... feel the vibe at the upstairs bar and take in all the angles over four-vodka Cannonballs, five kinds of margaritas, and Pirate's Booty mojitos by the pitcher.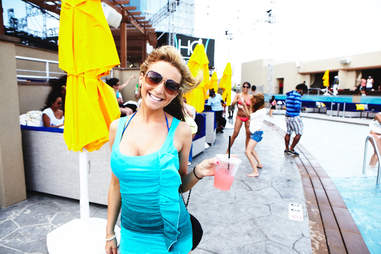 There's also a full menu of Skinny Girl cocktails if you're into this sort of thing.
More into this sort of thing? The 70+ bottle menu features everything from a 15L of Veuve Clicquot Yellow Label to 15 SPF Coppertone.
Roll deep with one of these flatscreen-fitted upstairs bungalows furnished with two king-sized beds, a sofa, and your own private plunge pool.
And don't worry about rolling too deep, because...
... last night a DJ saved your life, but during the day you've got her.
What are they hiding behind those smiles?