Don't be that guy. You know, the older fellow bobbing his head in the corner to music that's too loud, slurping a drink that's too cheap and too sweet, not realizing that it's time to be put out to pasture, or at least put out to a more age-appropriate bar. Once you hit 30, these Austin bars are no longer for you.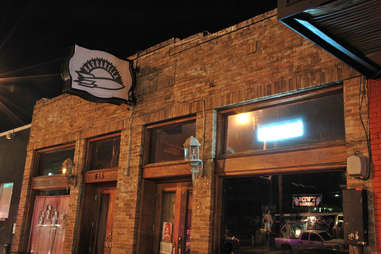 Red River
Good luck keeping up with the sick spins at Barbarella if you were purchasing vinyl before it was retro. This bar is host to Tuesgayz, a weekly gathering ground for the city's hippest to get their groove things on (if that phrasing didn't make you cringe, that isn't a good sign), and the occasional happy hour serving up $2 well specials, like damn.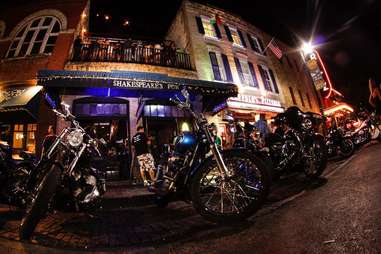 Sixth Street
Actual adults know better than to drink $5.50 well liquor pitchers all night. Youngsters will reach that conclusion in time, but for now, they're all too busy stretching their dollars at this Sixth Street den of disaster. Once you cross 30, you just don't recover from $2 shot specials the way you used to.
Sixth Street
Class is in session at Blind Pig Pub -- or at least you'd think it from the number of fist-pumping frat guys you're pushing your way past.

Sixth Street
If this bar was a person, it'd be wearing an Affliction shirt and perpetually alternating between starting fights and screaming "WOO!" It'd also be perpetually 25.
Downtown
With a name like HandleBar and a theme surrounding mustaches, you'd think the clientele need be able to grow a full, righteous beard. Not so. You'll spy plenty of baby faced, 20-somethings in this East Fifth joint sipping aspirationally grown-up craft cocktails. How adorable.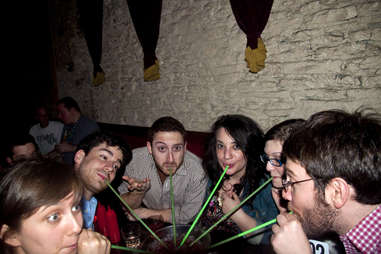 Sixth Street
Let's be real. Can your joints really handle an inebriated crawl atop and a graceless dismantle down from the giant Jackalope statue? Ye may pass, old-timer, but only in the daytime to eat the venue's notorious loaded burgers. At night, the kids come out to play -- and drink -- in full force.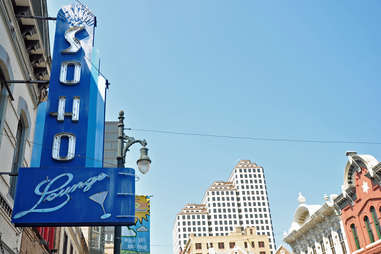 Sixth Street
You can spot a young person's bar by the price of its drinks. One dollar wells? GTFO. You have a job and can afford something nicer around the corner.

North Campus
You can definitely get away with a 1985 driver's license at the lounge's Ballroom venue, but don't push it in the lounge area, where college-aged kiddos mill around sipping Texas drafts, and talking about like, homework or something. Worse yet, they're using the free Wi-Fi to do it on-site.
Sixth Street
If you're over 30-years-old, should you really be sucking down gigantic, shared tropical rum drinks out of super-long straws? The answer is no. Keep it moving because you don't belong here.
West Campus
Definitely don't go in this bar if you're over the tender age of 25, but also steer clear if you're lacking in polos, khakis, or a West Campus apartment financed by your parents. This spot's a go-to, but only if you're a sophomore at the University of Texas looking to get laid.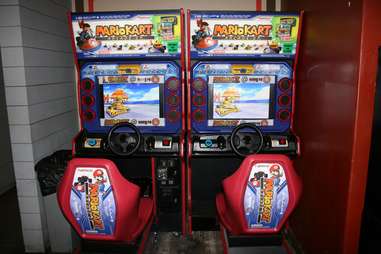 Downtown
If you get nostalgic for the vintage Atari games at Kung Fu Saloon, just remember that they play their music too loud and pour their drinks too strong for your mature tastes. Plus, you don't want to be in there when it gets packed in like sardines with people who weren't even alive when the first Game Boy was released.

Sixth Street
Sometimes you wanna go where everybody takes way too many cheap shots and ends the night cradling a porcelain pillow. Actually, that sounds awful. The one upside to being old enough for a mortgage and like, three kids (because trust us, that's how you'll be seen by Cheers patrons), is that you don't have to do that dance anymore. Just go home, man.
Sign up here for our daily Austin email and be the first to get all the food/drink/fun in town.