There are folks who are into low-alcohol-session-beers, and there are those who want to compress an entire night's worth of drinking into two beverages. This list is for the latter. Fruity, boozy, tangy, champagne-y... no matter your taste, Austin has a drink for you that's strong enough that the establishments place limits on how many of them an individual may order (though, you can always move onto something else afterwards!).
Recommended Video
Thrillist's Best (and the Rest): What's the Perfect Fast Food Meal?
Mexican Martini
Trudy's (address and info)
Multiple locations
Trudy's is as famous for its Austin-style Tex-Mex as it is for its mouthwatering Mexican Martinis. Consisting of tequila, Cointreau, Sprite, OJ, and lime juice, these are served in a giant shaker and pack a serious punch. Every Monday, they are only $5. Limit two.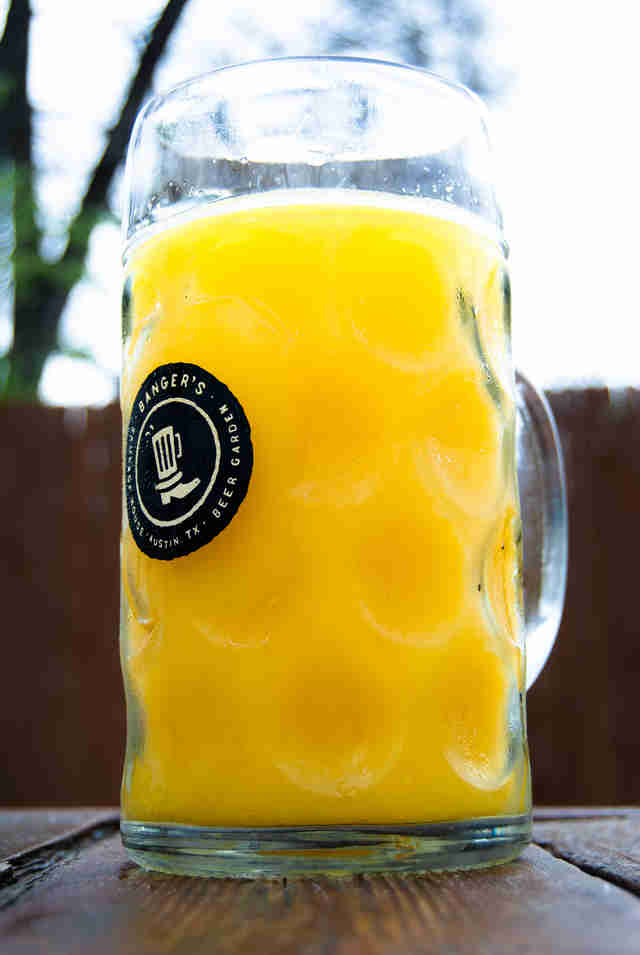 Manmosa
Banger's (address and info)
Rainey Street 
Who says mimosas are girly? Banger's took that notion and flipped it on it's head. The Manmosa is a whole damn bottle of champagne with a splash of OJ or cranberry juice served in a man-sized mug. Limit one!
Purple People Eater
Draft Pick (address and info)
East Riverside
This state-altering concoction is essentially a margarita with added 151, vodka, blue Curaçao, and almond liqueur. Good luck (and may the odds be ever in your favor?) to anyone who attempts this baby, which may induce the appearance of extraneous eyes and horns, as well as the sensation of flying. Limit two.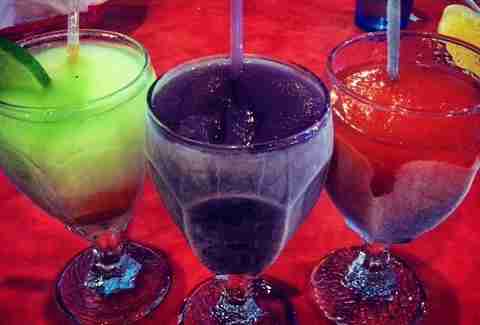 Purple Rita
Baby A's (address and info)
Multiple locations
Chances are, when you are just enjoying a plate of enchiladas and you hear crazy laughter coming from another table, there are Purple Ritas on their table. This 'rita is a powerful blend of tequila, Everclear, blue Curaçao, crème de cassis, and lime juice. Limit two.
Draft Zombie
Isla (address and info)
Warehouse District
Peché's new sister restaurant/bar, Isla, is bringing its A-game with a fantastic food menu, and a bevy of tropical libations. Their Draft Zombie is a deceivingly delicious blend of Jamaican rum, Demerara 5 Year rum, 151, house-made cinnamon syrup, house-made falernum, lime, absinthe, and angostura bitters. Limit two.
The Helldorado
The Jackalope (address and info)
Sixth Street
This drink comes with a different type of enforcement. They require that at least two people share this colossal and colorful beverage. It's a vodka-based cocktail served in a HUGE martini glass complete with neon straws.
Sign up here for our daily Austin email and be the first to get all the food/drink/fun in town.