Let Austin's Bartenders of the Year Pour You a Drink Tonight
We write a lot about Austin's best bars, but for this round-up, we want to focus on the bartenders who really took strides in the industry in 2016. After gathering intel from industry insiders -- which is code for "hanging out at bars" -- we decided to give props to this talented gang of people who are solidifying Austin's reputation as an innovative and fun drinking city. Now, go get a cocktail from them all immediately, and be sure to tell 'em Large Marge sent you. Kidding, "the chick from Thrillist" will work just fine.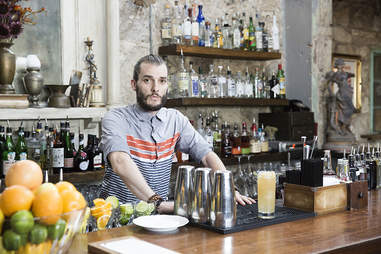 Ben Sklar
Brett Esler
East Sixth
It's safe to say it's been a good freakin' year for Brett Esler -- his cocktails have been featured in most every media outlet imaginable and at 27, he's one of the youngest bartenders in Austin making a name for himself, locally and nationally. Brett has worked at Whisler's and Mezcaleria Tobalá since moving to Austin nearly three years ago and can be found behind the bar at the popular East Sixth bar. He, along with the rest of the bar team, work in collaboration with the GM to develop Whisler's rotating, seasonal cocktail menu.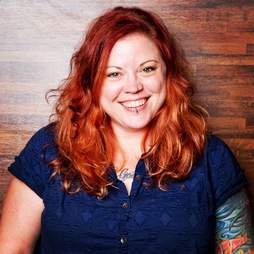 Amber Wilson
Jennifer Keyser
Rainey Street
With more than 20 years in the service industry, Jen Keyser is a force to be reckoned with. She's worked at many of Austin's hot spots, most recently at Midnight Cowboy and Contigo, before accepting the position as chief of bar operations at Geraldine's. This year, Jen has been kicking butt with her inventive Austin-inspired cocktail program and, led her Geraldine's bar family to victory at The Austin Food and Wine Alliance's 2016 Official Drink of Austin competition with their rum-based cocktail, Far From the Tree.
Courtesy of JR Mocanu
JR Mocanu
South Lamar
Hailing from Madison, Wisconsin, JR Mocanu took over the popular eatery's bar program this year when Travis Tober moved into the brand education realm. In addition to helping open VOX's new concept, El Burro -- which opens very soon -- JR owns and operates The Barmadillo, a mobile bar housed in a vintage Airstream. "Fearless" and "fun" are words one could use to describe JR's current menu for VOX Table; visit him for one of his cheeky creations like the That Island Chick that Broke Your Heart: (Avua Amburana cachaça, Rhum Clement Canne Bleue, Plantation 3 Stars, Green Chartreuse, anise, pineapple, vanilla, honey, lemon , orange, and Bittermens Tiki bitters).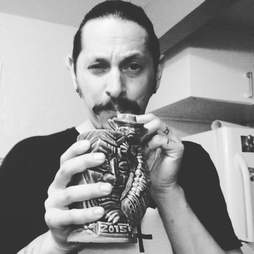 Courtesy of Antonio Matta
Antonio Matta
East Riverside
Having worked at The Jackalope on 6th St and at Firehouse Lounge, Antonio's approach to bartending walks the line between an enthusiastic "here's your meticulously crafted Sazerac" and a deadpan "please don't order that"... in the best way possible, of course. This year he helped open the shiny new Jackalope location on East Riverside where he works as bar manager in the company of a skilled and fun team of bartenders. He also participated in the Bar Institute mashup event featuring NYC's Holiday Cocktail Lounge, which helped raise over $3,300 for Austin charities.
Courtesy of Florian Minier
Florian Minier
Congress Ave
From dive bars to Michelin-rated restaurants, Florian Minier has worked behind all types of bars over the last 12 years including stints at Haddington's, Midnight Cowboy, and Half Step since moving to Austin. This year, he joined the team at The Townsend supporting Justin Elliott who serves as beverage director and partner.

Without skipping a beat, Florian's experience and talent have lent themselves (along with the amazing Townsend team!) to the consistent success of the Congress Ave bar that creates cocktails and food topping all of Austin's "Best Of" lists.
Ania Robbins
South Lamar
When Drink.Well.'s sister bar Backbeat opened in February, Moscow native Ania Robbins was appointed as bar manager and beverage director. Ania helps create Backbeat's menus, oversees the extensive spirits list, and helped train an entirely new bar team from the ground up. This year, Ania competed in her first national competition for the House of Agricole (the cocktail she designed, the "Bellevue Sling" was added to Backbeat's dazzling opening menu!). Ania's knowledge of the rhum category and her performance at this competition lead to her being offered the role of a part-time ambassador for the House of Agricole, becoming a sought-after advocate and educator on the category of agricole rhum from the islands of Martinique and Guadeloupe.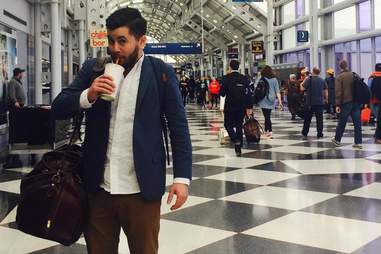 Ivanka the Nice Spa Lady
Paul Neuenschwander
Downtown
Paul is known as "a bartender's bartender" and also as "Mr. Firehouse," which is chanted by co-workers and patrons alike. No one quite knows why, but it contributes to his legend. Paul was a major driving force behind the establishment of Firehouse's Bartender Karaoke nights (first Mondays of the month, generally), which have proven to be a hit with the cocktail community in Austin. Paul gives back to the community via his work in the Austin chapter of the Barman's Fund -- a non-profit organization made up of bartenders -- with events like bingo night, cocktail parties, and burlesque dancing, where all of the night's tips are donated to local charities.
Courtesy of Larry Miller II
Larry Miller II
Zilker
Larry Miller is really into hospitality. As former bar manager of French eatery Peche, he made it his goal to inspire the same passion in both his staff and his peers. As of this year, he is now lending his talents in both crafting cocktails and providing the best guest experience to the Italian hot spot, Juliet. In the national realm, Larry was selected as a finalist in the 2016 Lustau brandy cocktail competition with his drink, the Lola Flores.
Sign up here for our daily Austin email and be the first to get all the food/drink/fun in town.
Anastacia Uriegas is a food and drink writer whose top bartender of 2016 is her damn self. Now go make me a daiquiri, me! Follow her at: @anaurie.