Not only is Austin already the Live Music Capital of the World, but it's also the epicenter of the Texas craft beer movement. Some might argue that Dallas or Houston boast more fine brew-friendly bars, but they'd be wrong. WRONG! Austin's proximity to a bunch of great breweries means we get first dibs on the good stuff. Also, Austin just does things better. Here are the 13 best bars in the city to experience a crafty cold one.
 
The Triangle
The Flying Saucer is a Fort Worth-based chain that is doing things right. It has an extensive list of beers that appeal to those who appreciate local and European beers. Today it has over 14 locations in five states, and no plans to slow down. Those who really love their beer can join the UFO Club, where members will be awarded with a personalized saucer on the wall once they drink 200 beers. Don't listen to anyone that tells you beer is a hobby... it is a lifestyle!
Rainey Street
Banger's has over 100 beers on tap, and is working hard to constantly bring in new beers. With a large beer garden with plenty of seating and live entertainment almost everyday, Banger's is a very popular spot on Rainey St. Don't forget to grab a bite to eat while you're there. They have house-made gourmet sausages made from all type of meats and wild game.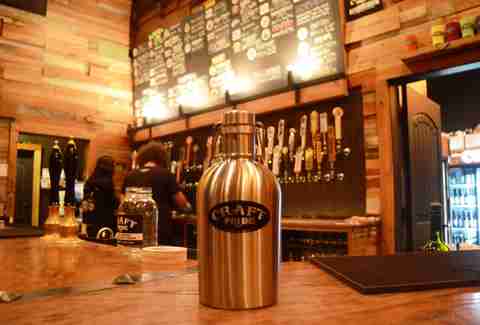 Rainey Street
Texans are known for their hospitality and support of one another (except maybe during an election cycle). Craft Pride has over 50 taps dedicated solely to the beers brewed in the Lone Star State. Even if you're not looking to spend your evening at the bar, it has a small bottle shop of great beers to go. If a new Texas brewery enters the Austin market, Craft Pride will be your best shot at getting the first taste.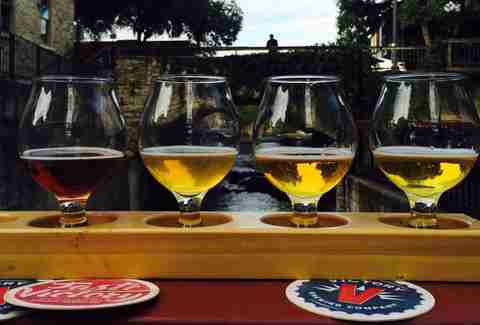 Sixth Street
From the street, Easy Tiger looks like some misplaced French bread shop. But head downstairs and you're greeted by a speakeasy serving craft beer and cocktails. It has over 30 beers on tap along with house-made sausages and fresh-baked pretzels to snack on. Oh, and don't forget the homemade beer cheese. There is a great outdoor beer garden that sits along Waller Creek, so grab a beer and enjoy the sun.
South Lamar
Granted, the parking here sucks. But once inside, you will be pleased by the extensive beer list and damn good grub. Whether you're looking to catch a game on TV, or just want to hang out for happy hour, Black Sheep is welcoming for everyone. If your friends aren't into craft beers, then take them on White Trash Wednesdays, when all the cheap can beers are only $1. This is a great way to hang out with your lame friends and enjoy the beer you love.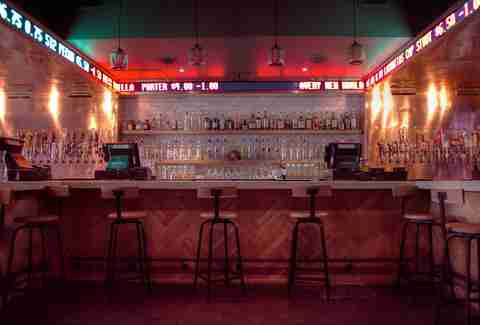 West Sixth
You watched The Wolf of Wall Street and you're ready to take on the stock market? Well, good luck with that. If you want to drink a good beer and have some fun, then head over to Brew Exchange where the beer menu is fluctuating like your 401K. The prices of beers go up and down depending on the popularity of the evening. Have fun and enjoy your beer, but remember: in the real world, there are no bailouts.
Rosedale
Draught House has been brewing beer and serving craft beer in Austin for years, and for craft beer purists, it's the best place for beer in town. The building looks like a transplanted English pub, with a large outdoor patio. One of my favorite days to visit is on Sunday, when all Texas pints are only $3. Keep your eyes peeled: celebrities have been known to stop in for a few pints when big events roll into town.
Travis Heights
No stop in Austin is complete without visiting Whip In. It has one of the best bottle shops in town and an extensive list of great beers on tap, as well as some award-winning house-brewed beers. You can hear live music every night and devour some great Indian fusion food. A big plus about Whip In: if the beer you're craving isn't on tap, but is for sale in the bottle shop, you can enjoy it there for only $1 more. You gotta love the options.
Downtown
Originally opened in 1994, The Ginger Man can easily go unnoticed in Downtown Austin. But inside, you will find an extensive list of draughts (81 to be exact) and bottles, along with a small menu of food. It's ideal for those working Downtown and looking for a crafty happy hour after leaving the office, or for anyone just looking to enjoy a patio with a pint of their favorite beer.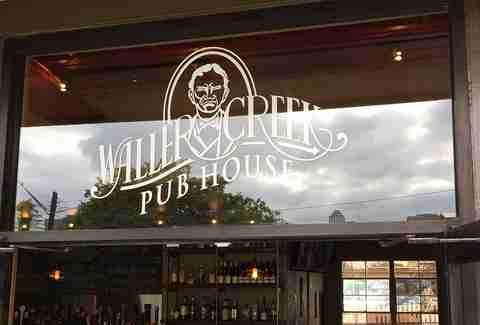 Sixth Street
Waller Creek is a great spot for those looking to escape the madness of "Dirty Sixth." It boasts 30 rotating taps of beer, along with a very solid food menu, including some of the best baskets of fries you will find in the city (try the Asian style). It has a decent outdoor seating area to take in the city and enjoy your beer in this great spring weather. Waller Creek is the kind of bar for those who want to enjoy Sixth Street, but want something more than sweet shots, bros, and cheap, flavorless beer.
Round Rock
When it comes to craft beer, North Austinites always feel neglected. But thankfully, with a wave of breweries opening up, plus The Brass Tap, they are finally getting some craft beer love. The Brass Tap features 60 taps of beer and over 300 beers on hand, along with live music, and a decent spread of finger foods. This Florida-based craft beer chain is definitely a hit. The good news is, a second location will be opening in The Domain later this year.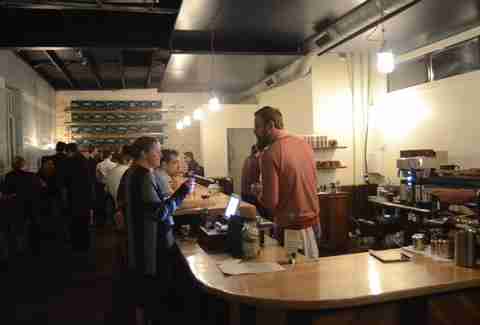 East Austin
The Wright Bros combine a craft beer bar and a local coffee shop to create "good beans and good beer." It has 38 taps of some of the best craft beers available, and it does a good job of sourcing out local brews. If you happen to notice you have had too much to drink, it has some great locally roasted coffee to give you the perk you need to bring you back from the edge.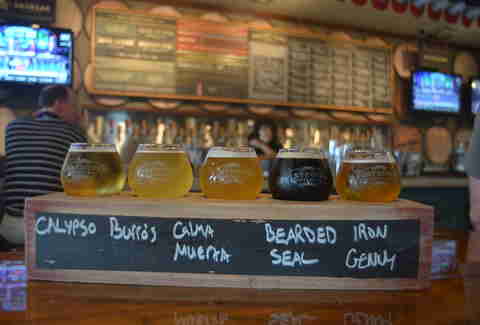 Rosedale (& other locations)
This brewpub and pizzeria offers locations in both North and South Austin, but the newer location off South Lamar features plenty of parking and more space for seating both inside and out. The guest taps are constantly rotating, but you have to try the award-winning beers brewed in-house, like Fully Adrift Double IPA or Jaguar Shark Barrel Aged Stout. Stop in for a beer, but don't even think about missing out on the pizza. The Works pizza is loaded with garlic, Canadian bacon, sausage, red onions, green peppers, mushrooms, and pepperoni, and goes great with a crisp IPA.
Sign up here for our daily Austin email and be the first to get all the food/drink/fun in town.
Mike Cortez is a writer from Austin who has a big passion for Texas beer. He even wrote the book Beer Lover's Texas. Cheers him, or just share in his love for beer @TexasBeerGuide.