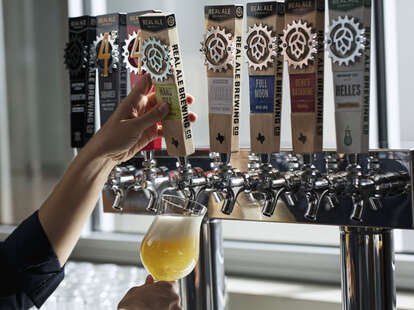 Courtesy of Real Ale Brewing Co.
Courtesy of Real Ale Brewing Co.
With young guns busting out the gates with freshness, and old-school breweries upping their games, there has never been a better time for craft beer in Texas. So we asked a panel of professional beer connoisseurs to weigh in on exactly who's the best in town, errr, in state.
Here's how it works: each expert ranked their top craft breweries from one to 10. Then, because we're really good at math, we tallied all of the answers up to come up with the 10 best rankings you'll see below. If we had a tie (and we did), the breaker went to the brewery named in more top 10 lists. To keep things kosher, we're hiding the experts' individual rankings, but be sure to check out their bios/proof of beer cred at the end (many thanks again to our awesome brew gurus!).
The competition was tough, with heavy hitters like 512 Brewing, Lakewood Brewing, and Southern Star just barely missing out, but that only further speaks to Texas' incredible roster of brewers. Now on to the rankings.
<em>Austin, TX</em><br />
<strong>Points: 13</strong><br />
This sustainably minded brewery continues to live the dream and pump out some of the greatest hop-forward suds in Austin. Malt maven Courtney Strange notes that it "probably has the most Label approved beers in Texas," all of them being drinkable and mostly way above average. Take their unassuming Watermelon Brown Ale, a beer he calls "delicious beyond belief." Plus, their focus on environmentally-friendly practices (they even make dog treats -- "Brew Biscuits" -- from filtered grains) help keep your drinking guilt-free.<br />
<br />
<strong>Beer picks: </strong>A Pale Mosaic, The One They Call Zoe Pale Lager
<em>Dallas, TX</em><br />
<strong>Points: 15</strong><br />
This brewery was founded on the idea that beer brings people together (hence the name). With an impressive brewing process complete with an in-house yeast lab, their beers most definitely do.<br />
<br />
Beer expert Keith Schlabs believes that "everything they brew is a great representation of the style," even stating head brewer Jamie Fulton could be "one of the best brewers in the state."<br />
<br />
<strong>Beer picks:</strong> Mosaic IPA, Triple Yessir, Barrel-Aged Legion
<em>Magnolia, TX</em><br />
<strong>Points: 15</strong><br />
The fact that this eco-friendly brewery uses renewable energy, composts hops, and recycles spent grain to feed a local dairy farmer's cows is pretty incredible. But perhaps the most incredible thing about Lone Pint is their beloved Yellow Rose IPA. It's highly regarded as one of the greatest beers in all of the Lone Star State.<br />
<br />
<strong>Beer picks:</strong> Yellow Rose IPA, The Jabberwocky Imperial IPA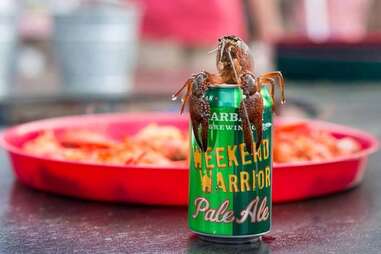 <em>Houston, TX</em><br />
<strong>Points: 22</strong><br />
Though it's only been around since 2011, this Houston brewer has already made a name for itself as one of Texas' fastest-growing breweries, fast enough to have recently completed a $15 million dollar expansion. That's thanks to a solid core of monster brews, including the crisp and refreshing Sympathy for the Lager and rich and hoppy Rodeo Clown Double IPA, plus some excellent barrel aged series. Suds savant Kevin Floyd dubbed it the "New York Yankees of Texas craft beer," which is the result of "decades of experience in distribution/sales partnering with one of the best head brewers in the country."<br />
<br />
<strong>Beer picks:</strong> Hop Delusion, Rodeo Clown, Weekend Warrior, Sympathy for the Lager, Hellfighter Imperial Porter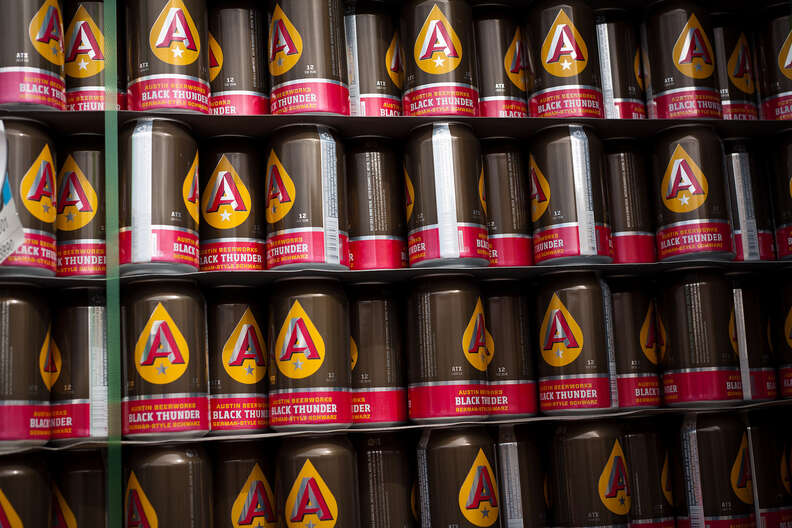 <em>Austin, TX</em><br />
<strong>Points: 25</strong><br />
Hop heads go crazy for this Austin brewer's complex, hop-forward suds, but pale ale drinkers will be just as satisfied. As Sarah Wood, writer/co-founder of <a href="https://bitchbeer.org/&quot; target="_blank">BitchBeer</a>, put it, "no decision is a bad decision when it comes to Beerworks." She goes on to say that the brewery "is not kidding around when they say they are hell bent on making exceptional beer. However, they are able to do so without sacrificing their laid-back charm and unrelenting sense of humor and fun, making any drinking experience with the crew and their brew unforgettable." It's one of the few breweries that will always pass beer guru Jake Rainey's "shelf test," meaning that if he sees a beer from them that he's never had before on a grocery store shelf, he'll buy it knowing nothing about it because he knows it's going to be excellent. Rainey notes, "You can't say that about every brewery on the shelves."<br />
<br />
<strong>Beers to try:</strong> Sputnik Russian Imperial Stout, Einhorn Berliner Weisse, Peacemaker Extra Pale Ale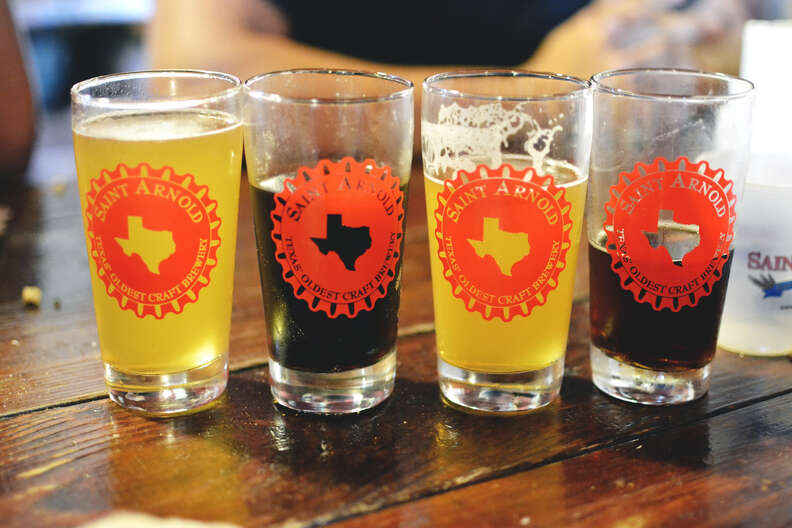 <em>Houston, TX</em><br />
<strong>Points: 32</strong><br />
Founded in 1994, Saint A is Texas' oldest craft brewery, and to this day it remains one of the baddest. Specialty releases like the barrel-aged Bishop's Barrel and single-batch Divine Reserve series keep beer geeks on their toes, while a sturdy selection of year-rounds and seasonals lure beer drinkers of all kinds. Floyd suggests searching for the everyday beers 5 O'Clock Pils, Art Car, and Boiler Room, the last of which he says is "an excellent example of an entry level sour beer." Rainey praises the brewery for its consistency, asking "When's the last time you ever got a Saint Arnold beer that tasted off?" The answer: never.<br />
<br />
<strong>Beers to try:</strong> Pumpkinator, Endeavour, Santo, 5 O'Clock Pils, Art Car, Boiler Room
<em>Houston, TX</em><br />
<strong>Points: 32</strong><br />
This edgy brewery came out guns blazing in 2012. Floyd said it best: "From the insane mind of Ben Fullelove, owner of Houston's famous Petrol Station, comes Brash, a brewery that pulls no punches. If you don't like big ass hoppy beers, you will hate this brewery." Looks like the majority of our panel likes big ass hoppy beers.<br />
<br />
<strong>Beers to try:</strong> Pussy Wagon American Double/Imperial IPA, EZ-7 American Pale Ale, Vulgar Display Of Power Imperial Stout
<em>Austin, TX</em><br />
<strong>Points: 44</strong><br />
One of two breweries named on every single expert's top 10 list (along with the overall winner), this pioneer of the Texas craft brew scene absolutely crushes it with a range of old-school lagers and cask ales. The traditional German-style hefeweizen is an absolute staple year-round. According to Strange, "even if one does not like Hefeweizens, they have to respect Live Oak's. There are few better in the world." Couple heavy-hitting brews with the recent canning program, and things are only looking up for Live Oak.<br />
<br />
<strong>Beers to try: </strong>Hefeweizen, Pilz
<em>Austin, TX</em><br />
<strong>Points: 45</strong><br />
Wood had some kind words for this farmhouse brewery, and a word to the wise about what brew to jump on. "Between their lush destination brewery set in the Texas Hill Country, their highly sought-after fruited and re-fermented ales and the impending release of one of America's first totally authentic forays into the Belgian brewing tradition of spontaneous fermentation, the energy around Jester King is as evergreen as it is far-reaching" she says. "I think it goes without saying, but if they have a bottle of Atrial Rubicite or one of its fruited brethren available, you'd be wise to jump on it as well." Pedro Longoria of <a href="https://www.thrillist.com/venues/drink/san-antonio/bars/the-hoppy-monk&…; target="_blank">The Hoppy Monk</a> says, "The fact that a brewer allows the environment dictate the flavor profile or entire outcome of their beer is both pretty radical and at the same time very true to the roots of beer."<br />
<br />
<strong>Beers to try: </strong>Atrial Rubicite, RU-55, El Cedro, Das Wunderkind
<em>Blanco, TX</em><br />
<strong>Points: 50</strong><br />
This year marks the 20th anniversary of the Hill Country brewer's entry into the Texas craft beer game. Or maybe we should say, the domination of the Texas craft beer game. "Real Ale has been putting out very well made beer from before the time that many new Texas brewery owners could legally drink," says Floyd. Its long history shows through a solid lineup of classics, and more recent exploratory numbers including sours and barrel-aged brews using rare ingredients. Take for example, The Kraken, a favorite of Longoria's which he goes on to explain "is part of their barrel aged series, Mysterium Verum. The base is their barley wine Sisyphus, aged in new, toasted American oak -- it is literally liquid creme brûléed grapefruit." Every single one of our experts put Real Ale in their top 10, with three even honoring the brewer with a coveted spot in the top 3. Long story short, Real Ale is the real deal.<br />
<br />
<strong>Beers to try:</strong> Fireman's #4, Hans' Pils, Devil's Backbone, The Kraken, Gose
<h2>Our panel of judges</h2>
<strong>Courtney Strange</strong> - Courtney is the Beer Buyer for Banger's Sausage House and Beer Garden in Austin, where they boast very well rounded 104 tap wall, with unique picks for both the casual beer drinker and the craft connoisseur.<br />
<br />
<strong>Jake Rainey</strong> - Jake has worked in craft beer for 19 years, his longest tenure being with Flying Saucer for 12 years, finishing there as their National Beer Director. He's now the COO and Partner of Cottonwood, La Grange, and Liberty Station in Houston, helping the group do everything they can to advance the growth of the city's craft beer scene.<br />
<br />
<strong>Josh Yingling</strong> - Josh is the co-owner of awesome beer-centric spots The Blind Butcher, Goodfriend Beer Garden &amp; Burger House, and Goodfriend Package Store in Dallas.<br />
<br />
<strong>Keith Schlabs</strong> - Keith has been serving craft beer in Texas for a good while and is operating partner and beer guru for Flying Saucer, Meddlesome Moth, Rodeo Goat, Lark on the Park, and Mudhen &amp; Bird Cafe in Dallas.<br />
<br />
<strong>Kevin Floyd</strong> - Kevin is the owner and head beer master at Hay Merchant in Houston. In addition to an extensive knowledge of brew, Kevin also brings operations expertise to the table, having worked previously as a manager of Logan's Roadhouse, opening 25 restaurants throughout the Midwest. Kevin manages the operations of both Hay Merchant and sister restaurant Underbelly.<br />
<br />
<strong>Pedro Longoria</strong> - Pedro oversees, educates and leads a group of passionate and special beer drinking people at The Hoppy Monk in San Antonio. But most importantly, he visits independent craft breweries to see first hand what their culture and values are all about, drink and share beer, and build strong relationships with them.<br />
<br />
<strong>Sarah Wood</strong> - Sarah is a writer/co-founder of the women-run beer blog BitchBeer based in Austin. She and the ladies co-wrote <em>Austin Beer: Capital City History on Tap</em> in 2013 and are soon to release a detailed history and guide to the 11 Trappist breweries of the world.<br />
<br />
<em><a class="vortex-open" data-campaign="2836" href="https://signup.thrillist.com/&quot; target="_blank">Sign up here</a> for our daily Houston email and be the first to get all the food/drink/fun in town.</em>
Brooke Viggiano is a Houston writer who is Jessie Spano-level excited to have this insider info on Texas brews. Follow her quest to drink all the beers @BrookeViggiano.