Where to get your honky tonk on this weekend
Austin Nothing says, "Hey, we're in Texas" quite like honky tonk culture -- it's just a way of life in Austin, along with its cousins bluegrass, browngrass, rockabilly, and good-old classic country. Here's a roundup of where to catch these types of tunes (with an ice-cold beer) in their natural habitats.
The White Horse
East Side
Notorious Bad Decision Bar The White Horse is a go-to for all things that involve boot scooting and mingling in a dark room. You're guaranteed a good time any night of the week. Want to work on your two-steppin' skills? They have lessons on Saturdays at 6pm and a Lone Star beer/whiskey deal (appropriately named the "Two-Step") for only $5! Continue Reading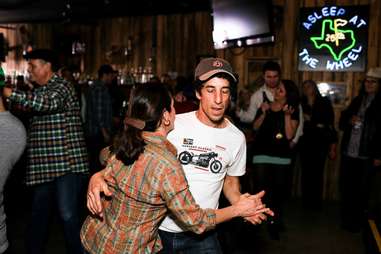 The Rattle Inn
West 5th
This West 5th haunt stands out amongst their swankier neighbors. They're keeping it real with Austin Beerworks' Pearl Snap on tap and cocktails like the Ranch Water -- Hornitos Reposado, Patrón Citronge, and fresh lime juice, served with a bottle of Topo Chico.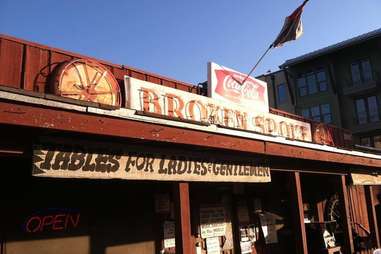 The Broken Spoke
South Lamar
Legendary country dancehall Broken Spoke has been home to several generations of musicians and patrons alike. This Friday, check out the Pearl Snaps and Texas Jam Band with dance lessons from 8-9pm. They also have a legendary chicken fried steak, so do that!
The Continental Club
South Congress
Open since 1957, The Continental Club is "the grandaddy of all local music venues", hosting local legend Dale Watson every Monday night. While the focus here is often retro country, rockabilly, and blues-tinged rock, they deserve a spot on any list. Grab an ice-cold PBR and live a little bit of Austin's history.