A Kwik-E-Mart... with more than two dozen taps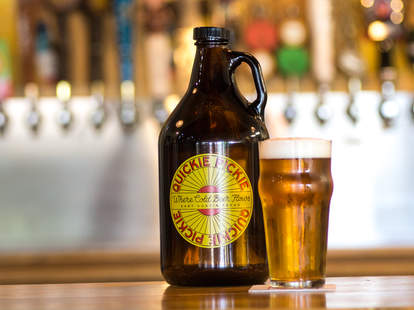 Although it isn't slinging squishees, East Austin's Quickie Pickie is a convenience store delivering brain freezes via an entirely different method: 27 beers on tap.
Taps include the likes of Boulevard, Rogness, Dogfish Head, and Stone -- all hand-picked by QP's owner, who also manages a pair of Shell stations.
Not feeling the taps? You can also crack open a bomber and enjoy it at the bar or on the patio.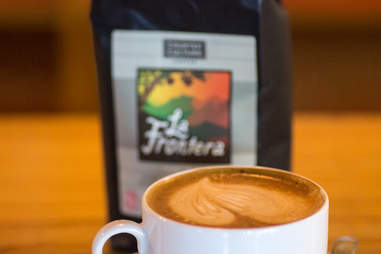 Gas station coffee takes on a new, health code-abiding meaning when it's a latte made with single-origin Counter Culture beans.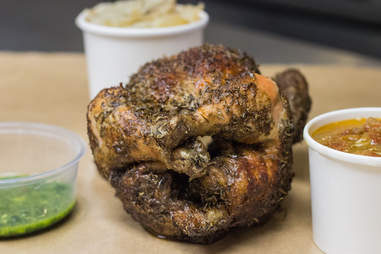 The ultimate in grab-and-go-and-eat-before-you-actually-go food, their rotisserie chickens are smothered in herbes de Provence and available with sides of potato gratin, ratatouille, and parsley sauce.
Or pig out with the Saltimbocca sandwich: eight-hour pulled pork, proscuitto, melted Gruyere, spicy Bosc pear chutney, and marsala sage butter pressed into a sweet roll from Baked in Austin, a bread-making operation that's also experienced a high number of brain-freezes.