With Austin's booming cocktail scene... come booming prices. And while there is a long list of dives you can hang out at to get cheap booze, sometimes you want something more. We hit the bar scene looking for some great deals so your beer budget can stretch a little further...
South Lamar
While we all love craft beer (at least most of us do), we can't all afford to drink it all the time. That's where Black Sheep Lodge comes to the rescue. On Wednesdays you can score cheap canned beer for only $1 and that includes tallboys. For some reason happy hours here turn into late nights so don't get too carried away. Once you're able to afford craft beer again, this place has a great selection.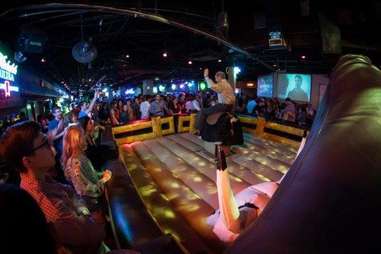 Allandale
Dallas Nightclub is probably the only cheap night club offering drink specials on Saturday nights. Until 10pm it offers $3 wells, wines, and domestics. Get there early, if you couldn't dance before you will be a pro after 10pm.
Rosedale
Draught House Pub & Brewery is the oldest craft beer bar in Austin and it always has some of the best beer selections in town. In Texas we like to support our own, and on Sundays at Draught House you can get Texas pints for only $3 (which is a steal).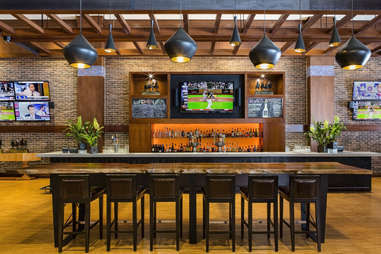 Downtown
If you're living in downtown Austin then there's a good chance that after paying rent there isn't much leftover for drinks. Liberty Tavern takes care of its locals on Tuesdays by offering 50% off drinks for those living in 78701-78706 ZIP codes. Bring your ID and drink up.
SoCo
When you think of sushi restaurants you don't usually think cheap. Luckily, Lucky Robot offers happy hour all day on Wednesdays and offers $9 sake cocktail carafes and $2 beers. The 33oz carafes are enough to serve four people or just one broke person looking for a buzz. While you're there do yourself the pleasure of trying some of the sushi.
Downtown
Mugshots is a dive, and it's damn proud of it. When money is tight and you need a beer this is the place to be. On Thursdays and Fridays it features $4.50 pitchers of Lone Star from 5-8pm, but if you head over on a Friday night you can score a $2 cheeseburger as well.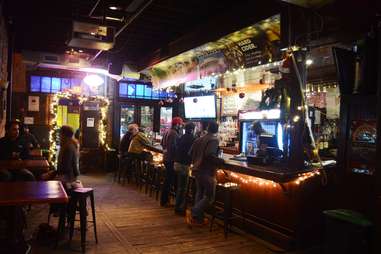 Sixth Street District
Say what you will about the Dirty Sixth, but if you're looking for cheap drinks then it's tough to beat. There isn't a more popular spot on Thursday nights than Shakespeare's Pub where you will find $5 pitchers of mixed drinks. Just ignore the bros on the way to the bar...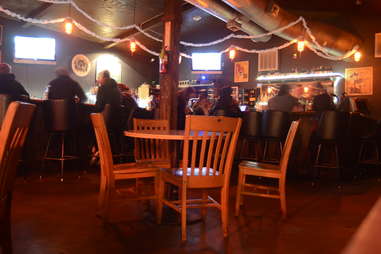 Downtown
This place is known for pouring stiff drinks, so it's a solid bet to stretch your dollar. Add to that a killer jukebox, a laid-back atmosphere, and a large patio area, and you've got a winning combination.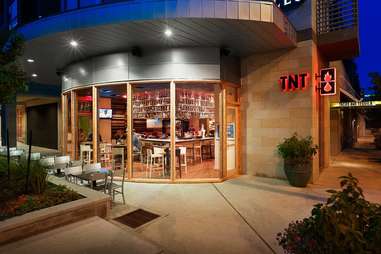 Clarksville
Let's face facts: a brunch buffet along with cheap mimosas is objectively the best way to spend a Sunday afternoon. Luckily for you, Tacos and Tequila keeps its brunch going until 3pm and the mimosas are only a buck, so you'll have plenty of time to kick off your Sunday even if you do sleep in.
Brentwood
We're not going to sugarcoat it, Barfly's is a dive bar, but we love it. It has $1.50 Pearls and $2 Lone Stars all day, every day. There is nothing more iconic about a Texas dive bar than low light, billiard tables, and cheap beer, and that is what keeps us coming back.